Figure 1 Pathological examination of skin biopsy specimens of the lower limbs showed eosinophil infiltration in the peripheral blood vessels.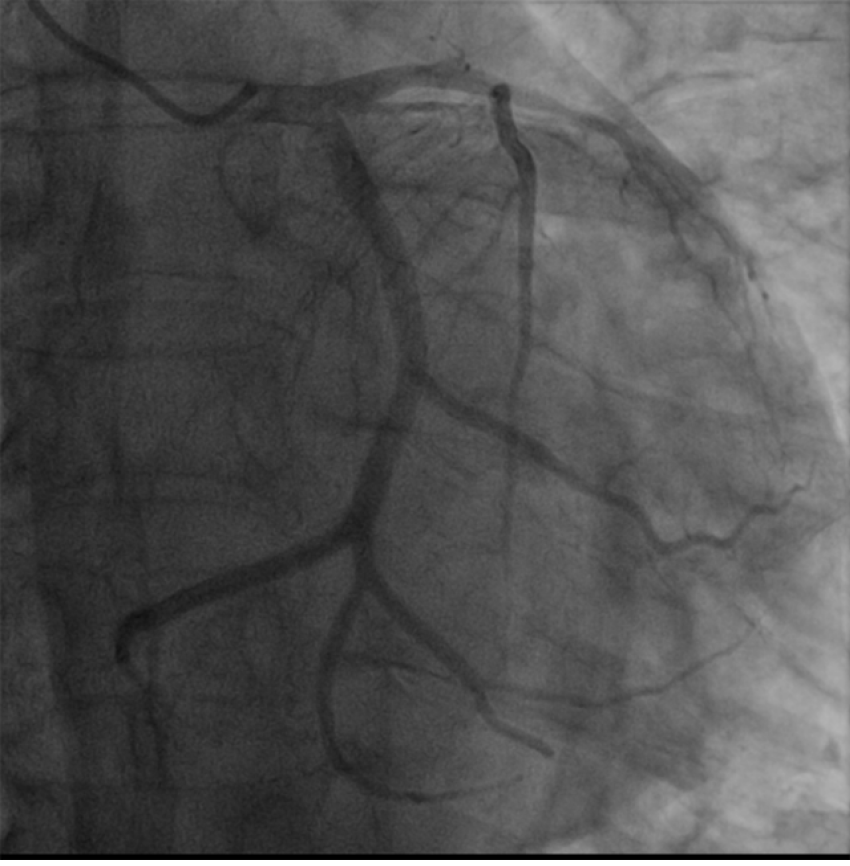 Figure 2 Coronary angiogram demonstrated occluded left circumflex arteries, the middle segment of the left anterior descending coronary artery was 30% narrowed, and the distal segment was occluded.
Figure 3 Electrocardiography showed inferior wall myocardial infarction, sinus rhythm, ventricular premature beats, poor progressive increase of the R wave in the anterior septum, low voltage in the limb leads, and ST-T changes.
---
Citation: Jiang XD, Guo S, Zhang WM. Acute myocardial infarction induced by eosinophilic granulomatosis with polyangiitis: A case report. World J Clin Cases 2021; 9(34): 10702-10707
---