Figure 1 Photos of the patient showing multiple tumorous masses.
A: Profile view: symmetrical, firm, and non-tender fatty masses in the area of parotid salivary glands (upper arrow); soft and highly mobile submandibular mass (lower arrow); B: Side view: occipital and neck area masses (arrows); C: Frontal view: submandibular, parotid masses and gynecomastia (arrows).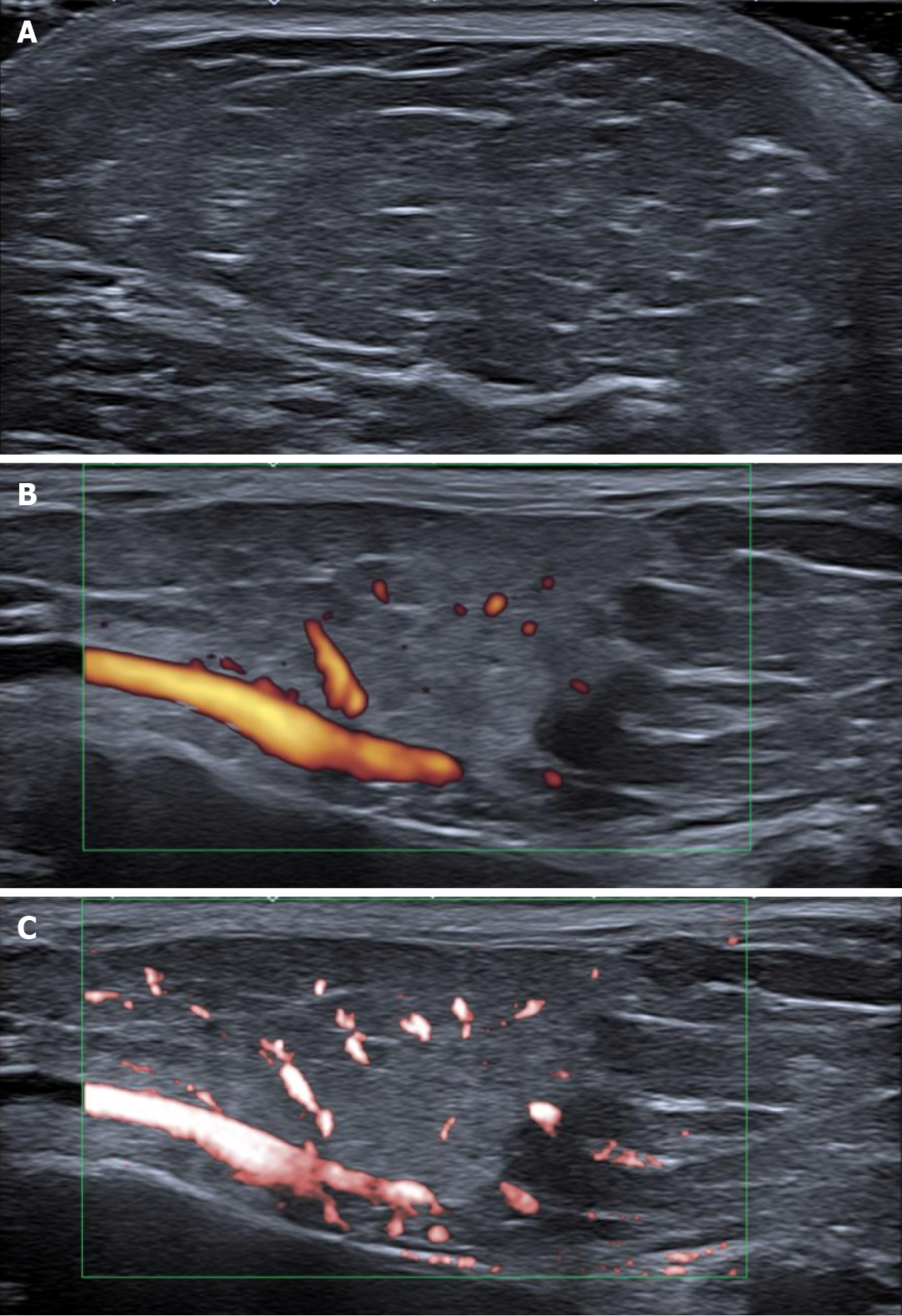 Figure 2 Ultrasound images of tumor masses in the area of the parotid gland.
A: Grayscale ultrasound showing typical superficial lipoma well-circumscribed with parallel linear and thin echogenic lines; B: Power Doppler showing several small internal dots minimal flow/vascularity; C: Superb microvascular imaging confirming low vascularity (several unrelated dots), which is a weak suspicious for liposarcoma.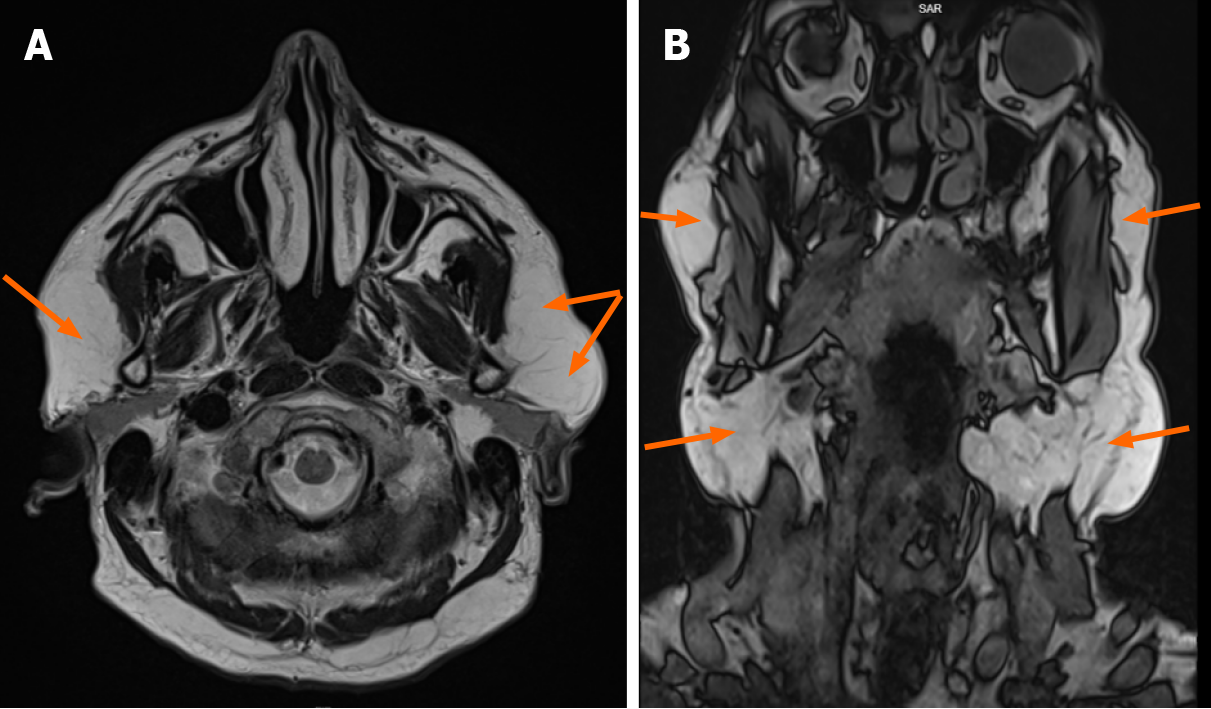 Figure 3 Head and neck magnetic resonance imaging images showing the localization of fat masses in parotid and submandibular areas.
A: Axial plane: fat deposits adjacent to parotid salivary glands (arrows); B: Coronal plane: significantly enlarged subcutaneous fat tissue, lipomatous masses below the mandible, in the upper part of the neck and in the area of parotid salivary glands (arrows).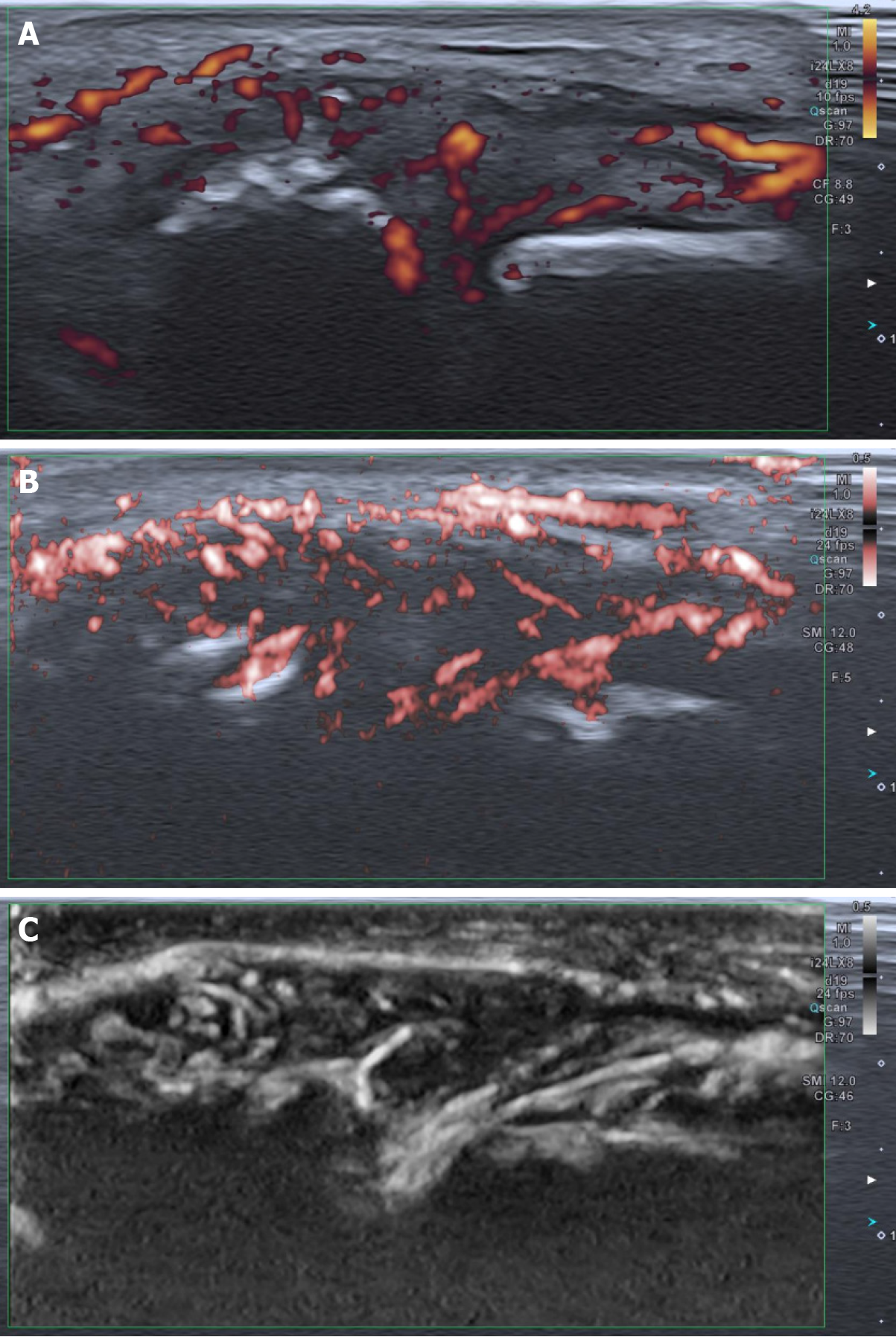 Figure 4 High-resolution ultrasound images of the second metacarpophalangeal joint showing signs of active psoriatic arthritis using.
A: Power Doppler; B: Color superb microvascular imaging; C: Monochrome superb microvascular imaging.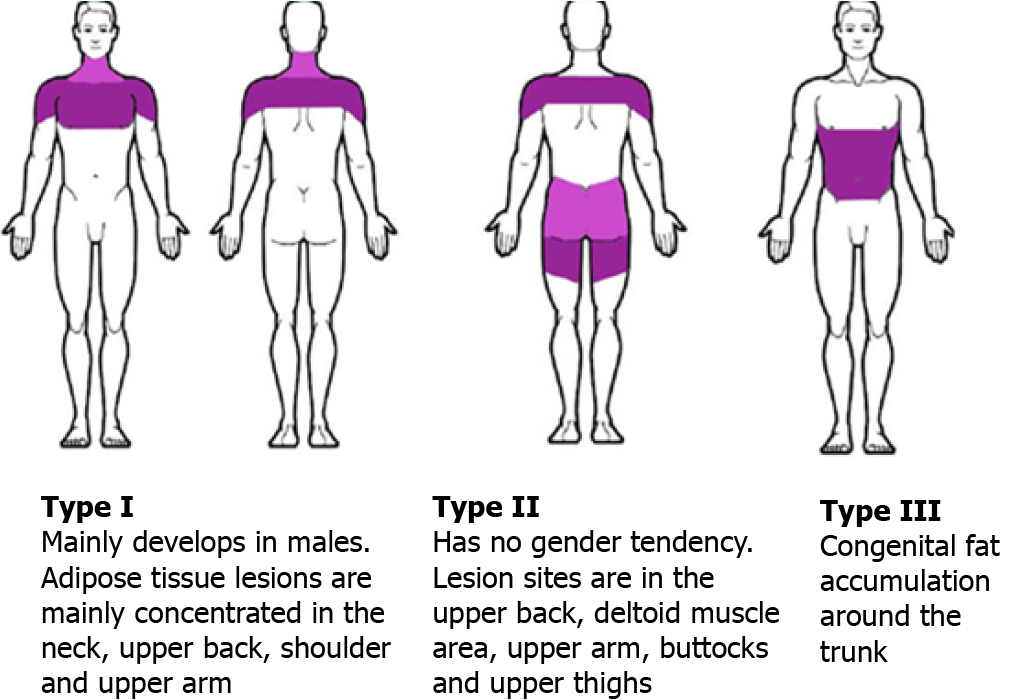 Figure 5 Classification of multiple symmetric lipomatosis according to fatty tissue localization in the body.
---
Citation: Seskute G, Dapkute A, Kausaite D, Strainiene S, Talijunas A, Butrimiene I. Multidisciplinary diagnostic dilemma in differentiating Madelung's disease — the value of superb microvascular imaging technique: A case report. World J Clin Cases 2021; 9(21): 6145-6154
---