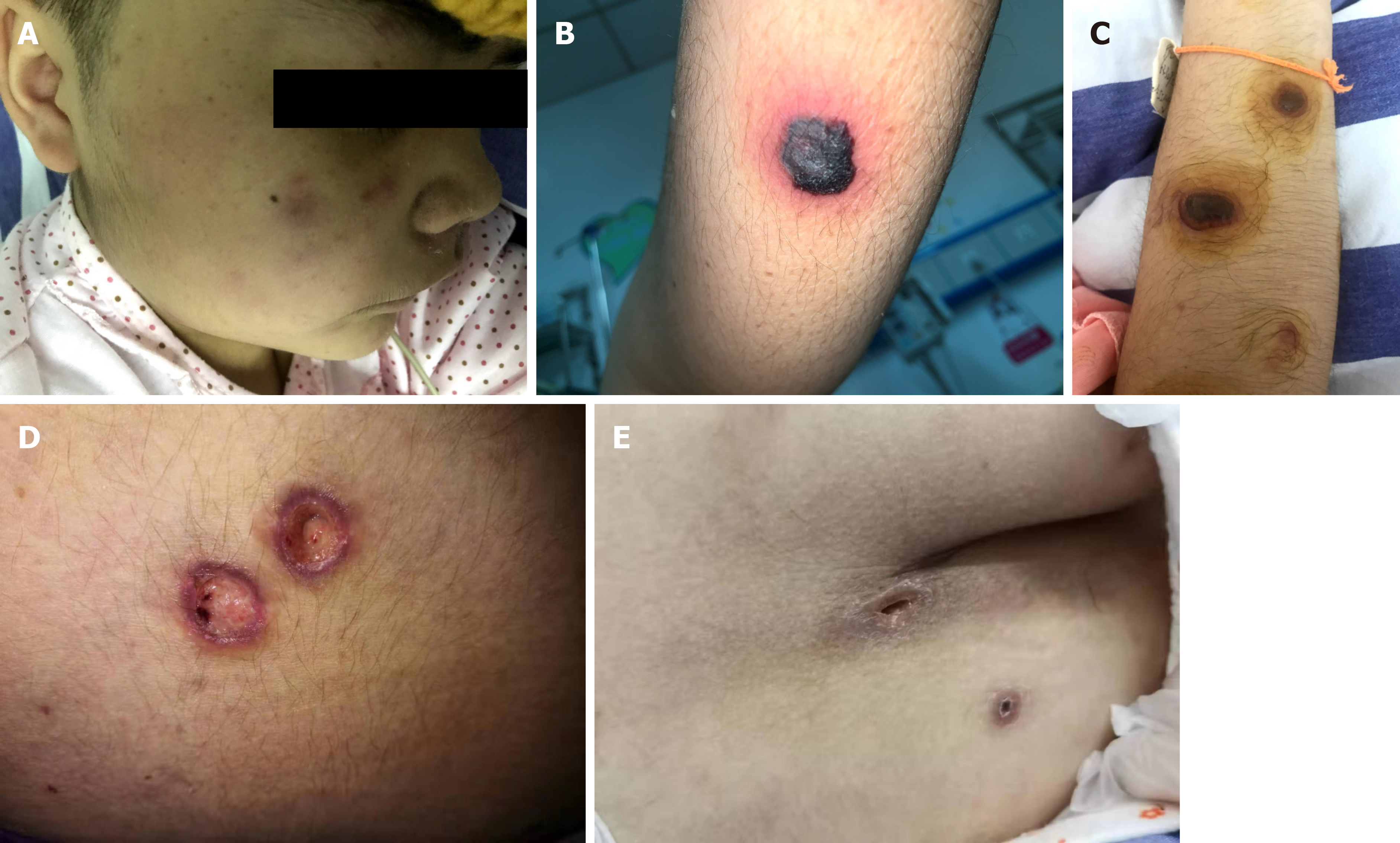 Figure 1 Skin lesions.
A: The cheeks, limbs, and trunk began to show purple macules with mild itching; B: Papules protruded from the body surface, with black necrotic tissue visible in the center, peripheral redness and swelling, and accompanying pain; C: Herpes-like lesions with pus were seen in the center of the rash; D: Once the scabs fell off, the affected areas developed into deep ulcers; E: The ulcers gradually healed, leaving scars.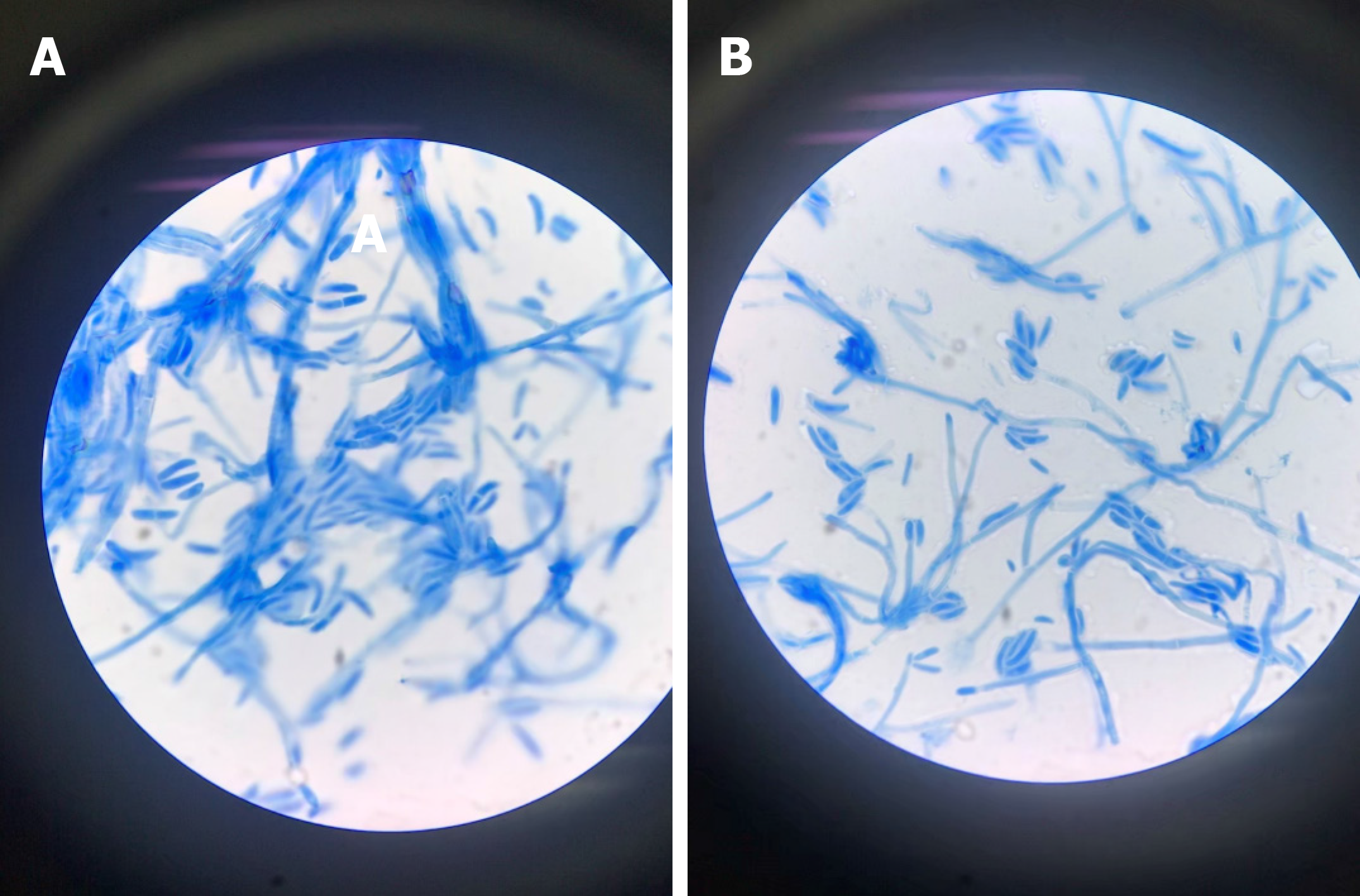 Figure 2 Microscopic images (1000 ×) of Fusarium solani stained with lactophenol cotton blue.
A: The macroconidia are stout and sickle-shaped; B: Septated hyphae with straight simple thin long phialide bearing oval microconidia in a "diphtheroidal" pattern.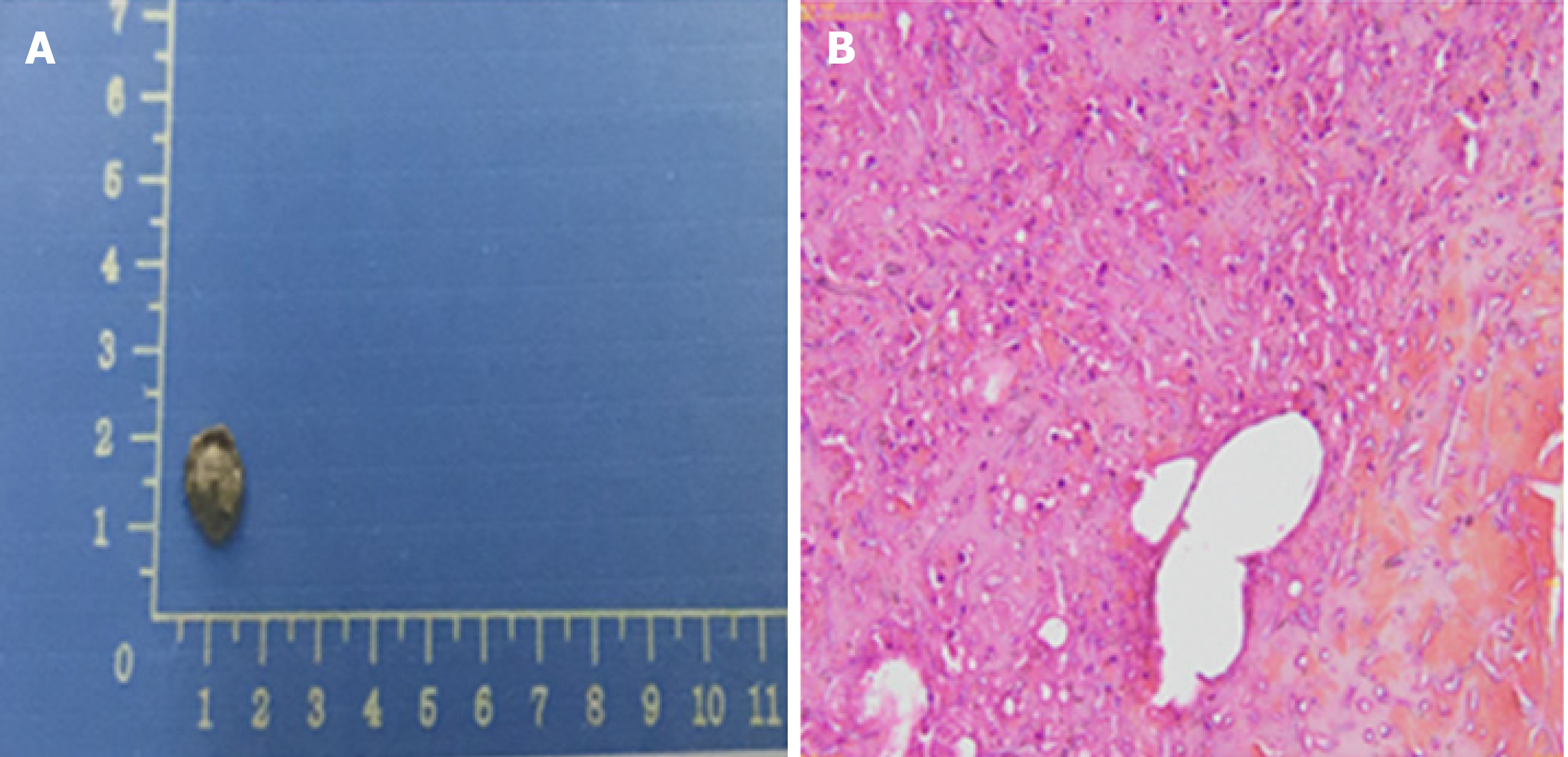 Figure 3 Fungi were seen on the biopsy of the exfoliated scab.
A: Exfoliated scab examination; B: Fungi can be seen in the scab.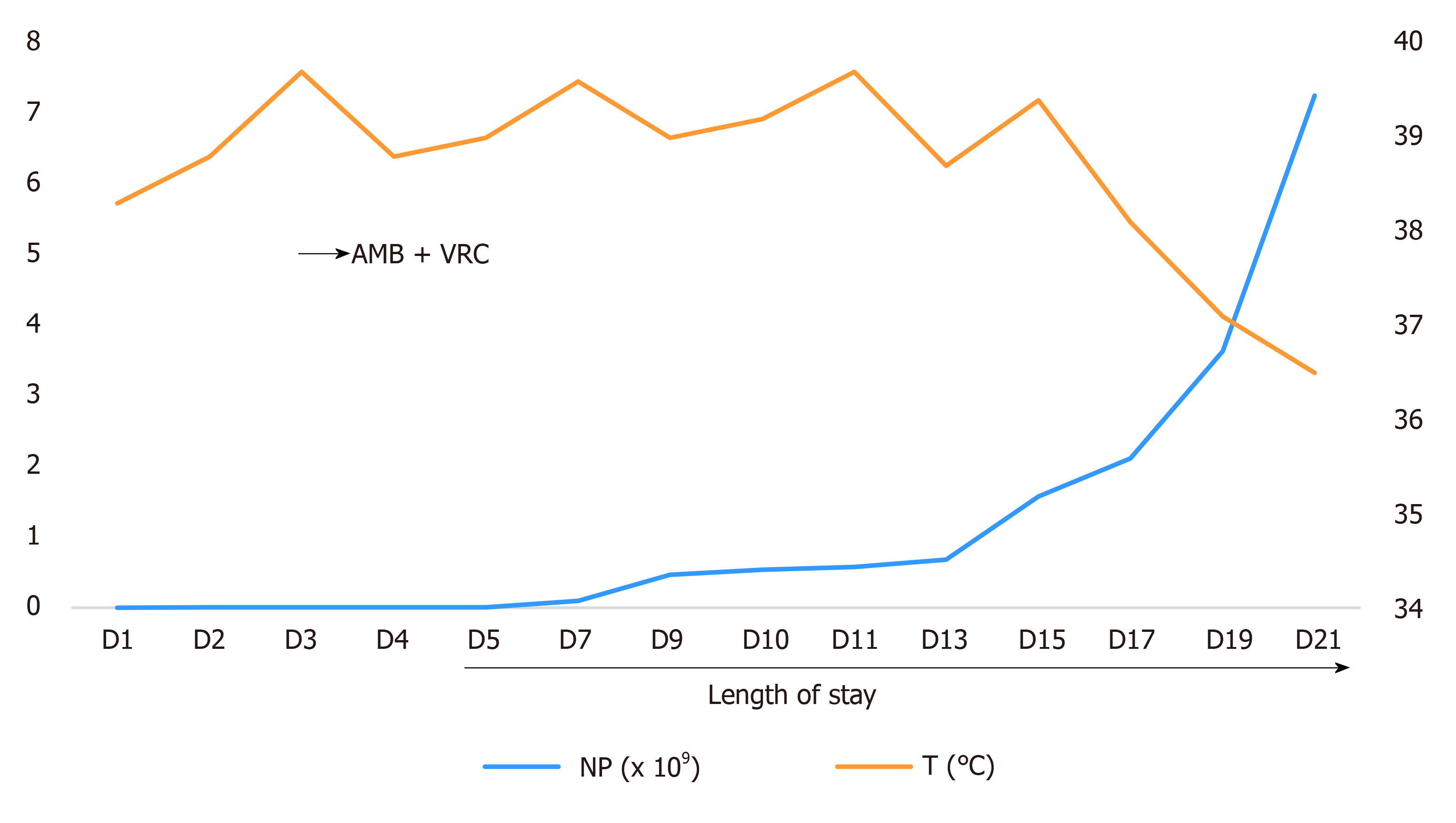 Figure 4 Changes in body temperature and neutrophils before and after medication (D5: The growth of Fusarium in blood culture).
AMB: Amphotericin B; VRC: Voriconazole; NP: Neutrophil.
---
Citation: Ning JJ, Li XM, Li SQ. Disseminated Fusarium bloodstream infection in a child with acute myeloid leukemia: A case report. World J Clin Cases 2021; 9(21): 6049-6055
---