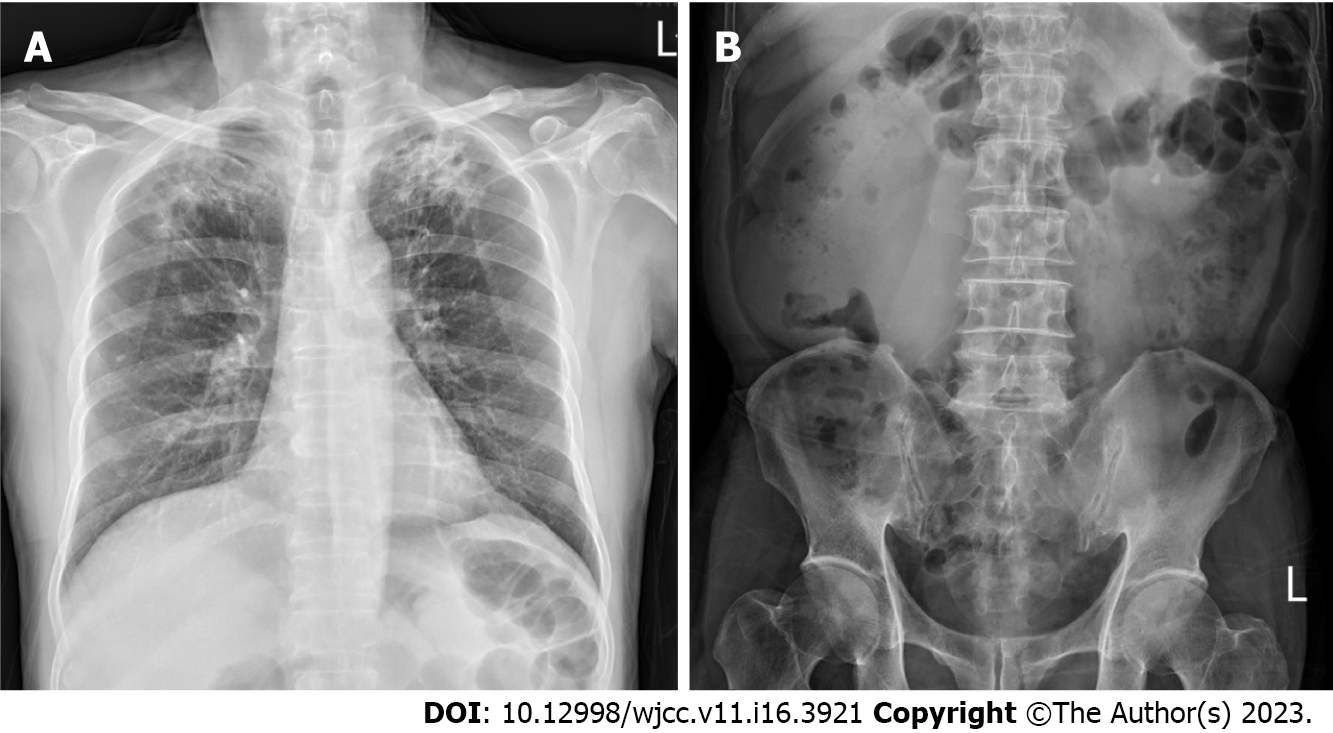 Figure 1 Chest and abdominal radiograph.
A: Chest radiograph reveals the presence of a bilateral upper-lobe cavitary lesion with fibrosis; B: Abdominal radiograph reveals a renal stone in the left kidney.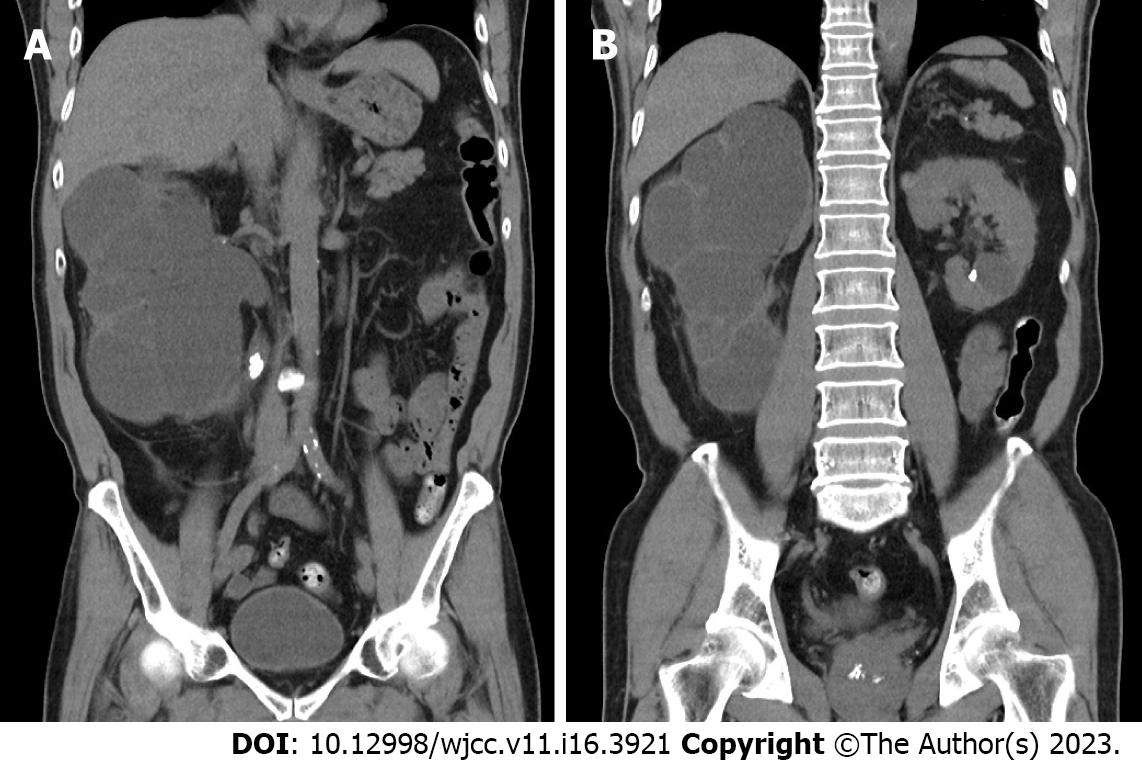 Figure 2 Computed tomography scans.
A: Computed tomography (CT) scans of the abdomen demonstrate severe hydronephrosis of the right kidney with a paper-thin cortex. Upper-third ureteral stone is noted; B: CT scans of the same area revealed a left renal stone with a cyst.
Figure 3 Photograph from ureteroscopy.
A: Photograph from ureteroscopy; cauliflower-like lesions over right posterior and right lateral wall junction of the bladder are observed; B: Photograph of the patient's left ureter
via
ureteroscopy; an intraluminal bulging tumor located at the middle third of the ureteral cavity (approximately 0.8 cm) is observed. Histological examination of the lesion confirms the diagnosis of urothelial carcinoma.
---
Citation: Tsai YC, Li CC, Chen BT, Wang CY. Coexistence of urinary tuberculosis and urothelial carcinoma: A case report. World J Clin Cases 2023; 11(16): 3921-3928
---