Figure 1 Computed tomography of the patient's chest.
A: A 10-mm lesion was seen on the right side of the mid-trachea; B: A 30-mm nodule was seen in the right lower lung lobe.
Figure 2 Preoperative flexible bronchoscopy image.
A 10-mm polypoid mass was seen obstructing 70% of the tracheal lumen.
Figure 3 Intraoperative view.
A: The trachea was divided and a multi-lobulated tumor (arrows) was identified; B: An optic fiber was placed into the tracheal lumen after removal of the mass. The field appeared diffusely red, and the tip of the cylindrical diffuser was irradiated in the tumor bed.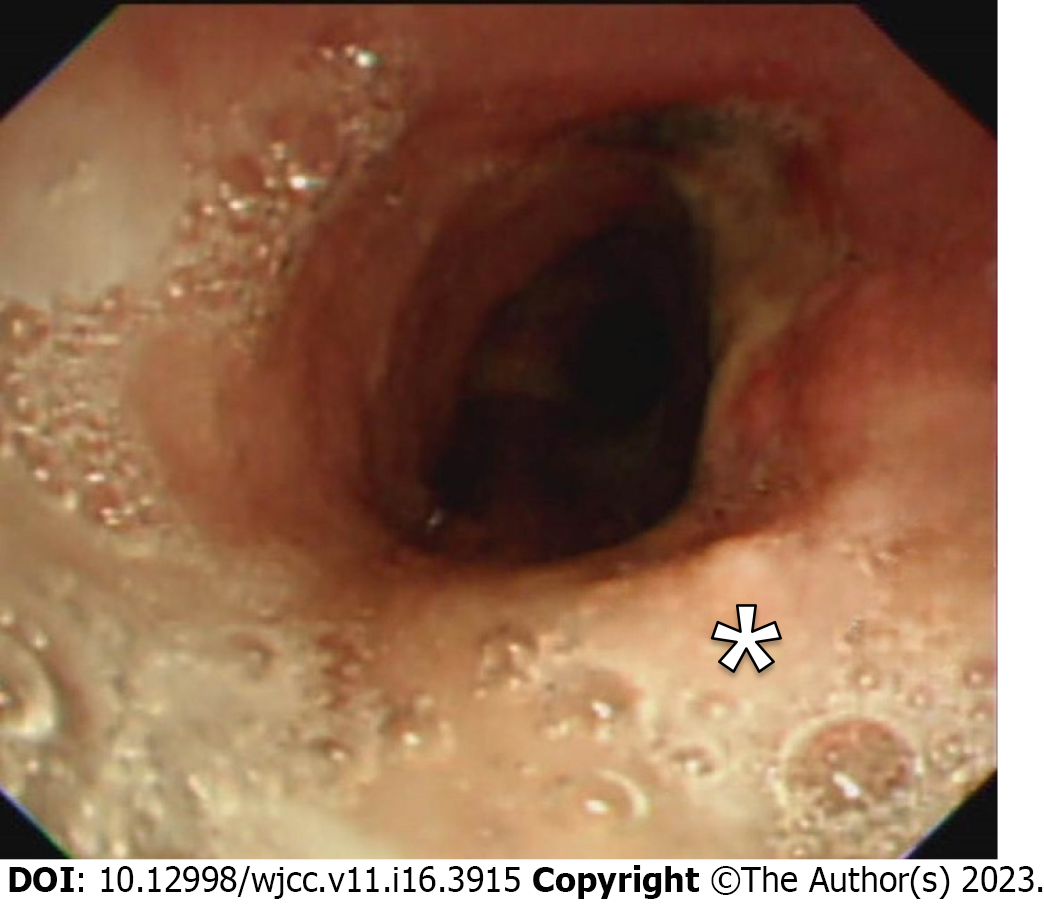 Figure 4 Follow-up bronchoscopy view.
Bronchoscopy was performed 3 mo following the photodynamic therapy. Scar tissue was visible (asterisk), and the biopsy was negative for malignancy.
---
Citation: Jung HS, Kim HJ, Kim KW. Intraoperative photodynamic therapy for tracheal mass in non-small cell lung cancer: A case report. World J Clin Cases 2023; 11(16): 3915-3920
---