Figure 1 Imaging examinations.
A: The chest computed tomography (CT) of the infant while in the outpatient department: The result was normal; B: The chest CT on the 8
th
hospitalization day: The result was normal.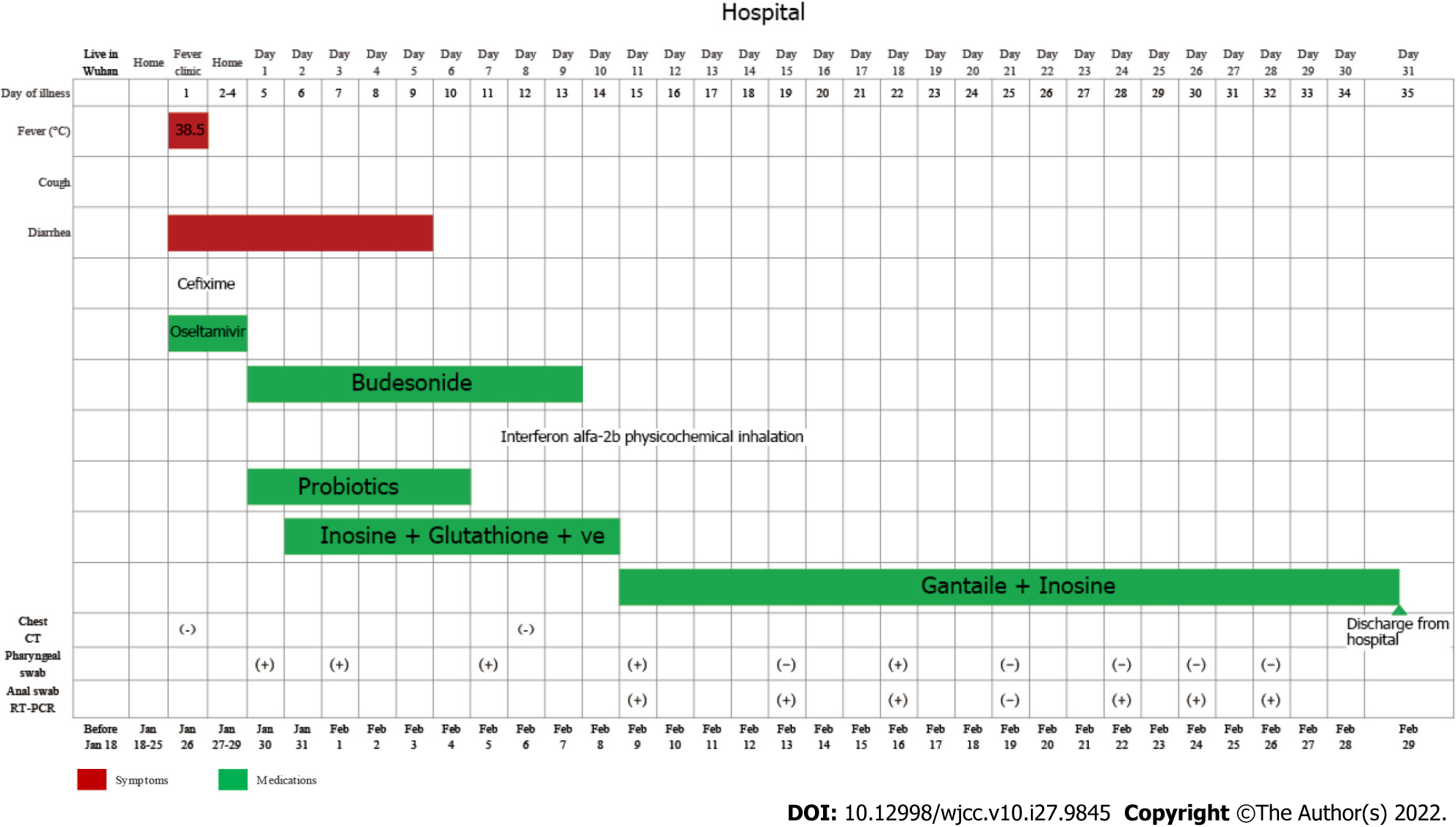 Figure 2 The Gantt chart showing the main symptom, treatment plan, reverse-transcription polymerase chain reaction results, and chest computed tomography results of the infant.
---
Citation: Ji GH, Li B, Wu ZC, Wang W, Xiong H. Infant with reverse-transcription polymerase chain reaction confirmed COVID-19 and normal chest computed tomography: A case report. World J Clin Cases 2022; 10(27): 9845-9850
---