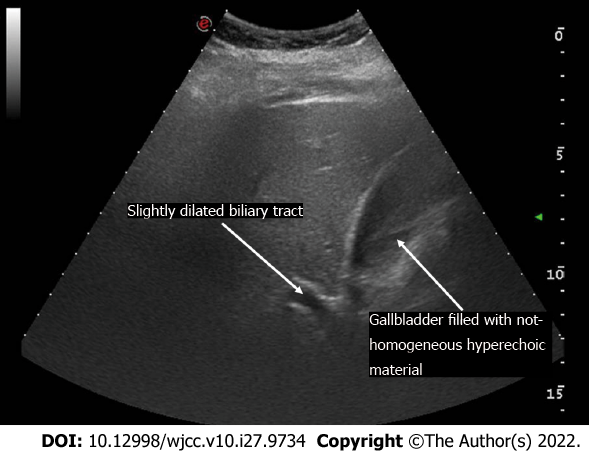 Figure 1 Ultrasound scan.
Distended gallbladder filled with non-homogeneous hyperechoic material and slightly dilated intrahepatic biliary tract, the common bile duct was not visible due to intestinal gas.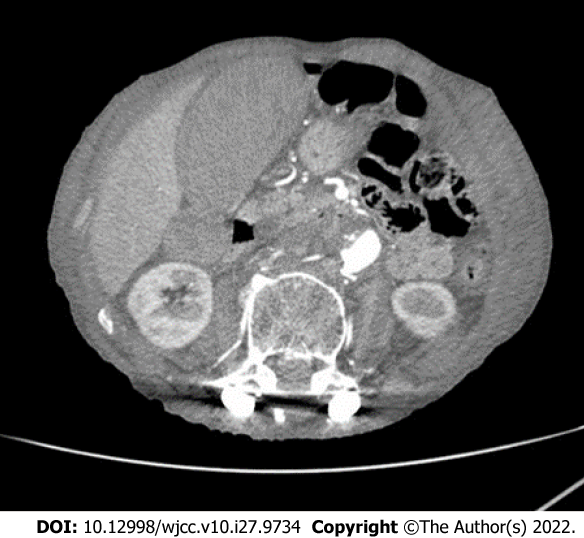 Figure 2 Computed tomography scan of intra- and extra-hepatic biliary ducts demonstrated wider dilatation.
Figure 3 Surgical specimen.
A: When open cholecystectomy was performed, choledocotomy with Kehr tube apposition completed the surgery due to dilated hepatocoledocus (approximately 25 mm); B: When the gallbladder was inspected at the backtable, it appeared entirely occupied by clots.
---
Citation: Valenti MR, Cavallaro A, Di Vita M, Zanghi A, Longo Trischitta G, Cappellani A. Gallbladder hemorrhage–An uncommon surgical emergency: A case report. World J Clin Cases 2022; 10(27): 9734-9742
---