Copyright
©2013 Baishideng Publishing Group Co.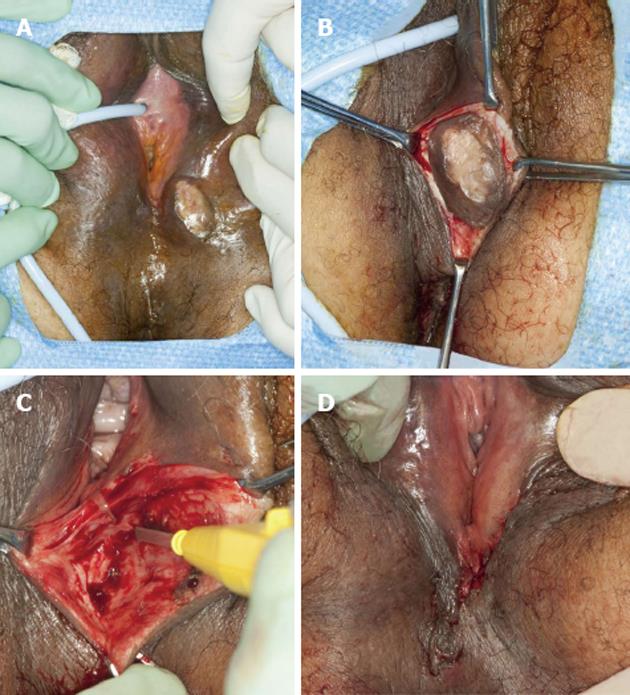 Figure 1 Operative photograph.
A: Tumor in the left labium majus; B: Commencement of excision; C: Completion of excision; D: Closure of the surgical incision.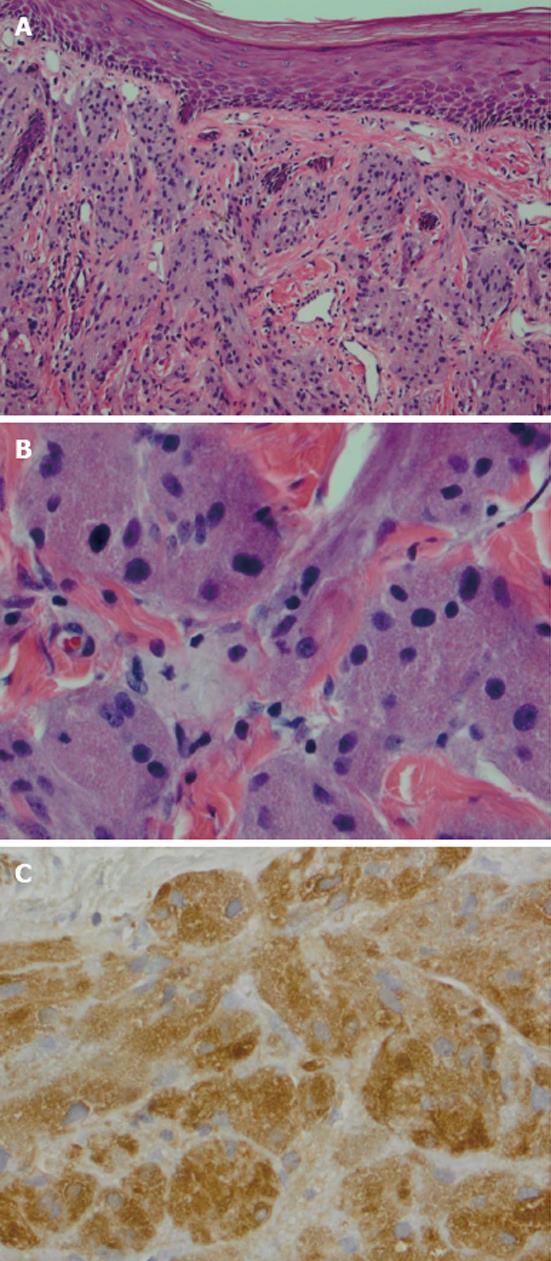 Figure 3 Photomicrograph.
A: clusters of nests of cells in lamina propria with squamous epithelium on the surface (HE, × 100); B: cells with granular eosinophilic cytoplasm. (HE, × 400); C: S-100 uptake, the brown color indicates the positive stain (S-100, × 400).
---
Citation: Rivlin ME, Meeks GR, Ghafar MA, Lewin JR. Vulvar granular cell tumor. World J Clin Cases 2013; 1(4): 149-151
---