World J Gastrointest Oncol.
Aug 15, 2010;
2(8): 326-331
Published online Aug 15, 2010. doi: 10.4251/wjgo.v2.i8.326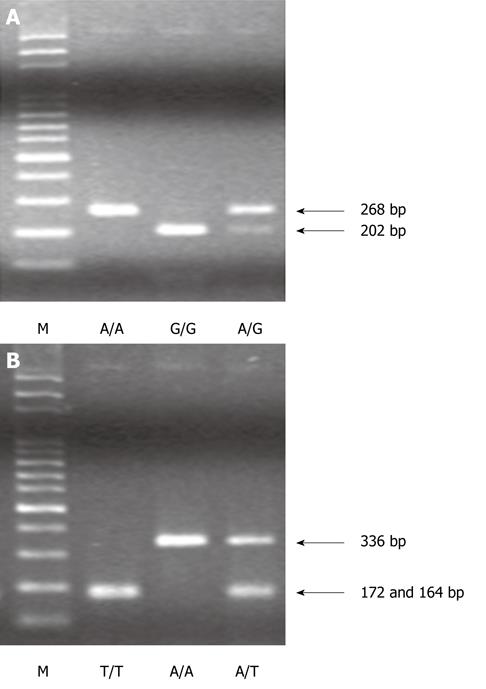 Figure 1 Polymerase chain reaction -based restriction analysis of the G14713A (A) and T29107A (B) polymorphisms of Caveolin-1 gene shown on 3% agarose electrophoresis.
M: 100 bp DNA size marker; A/A: Indivisible homozygote; A/G: Heterozygote; G/G: Divisible homozygote; A/T: Heterozygote; T/T: Divisible homozygote.
---
Citation: Yang MD, Tsai RY, Liu CS, Chang CH, Wang HC, Tsou YA, Wang CH, Lin CC, Shyue SK, Bau DT. Association of Caveolin-1 polymorphisms with colorectal cancer susceptibility in Taiwan. World J Gastrointest Oncol 2010; 2(8): 326-331
---