World J Gastrointest Oncol.
Jan 15, 2022;
14(1): 216-229
Published online Jan 15, 2022. doi: 10.4251/wjgo.v14.i1.216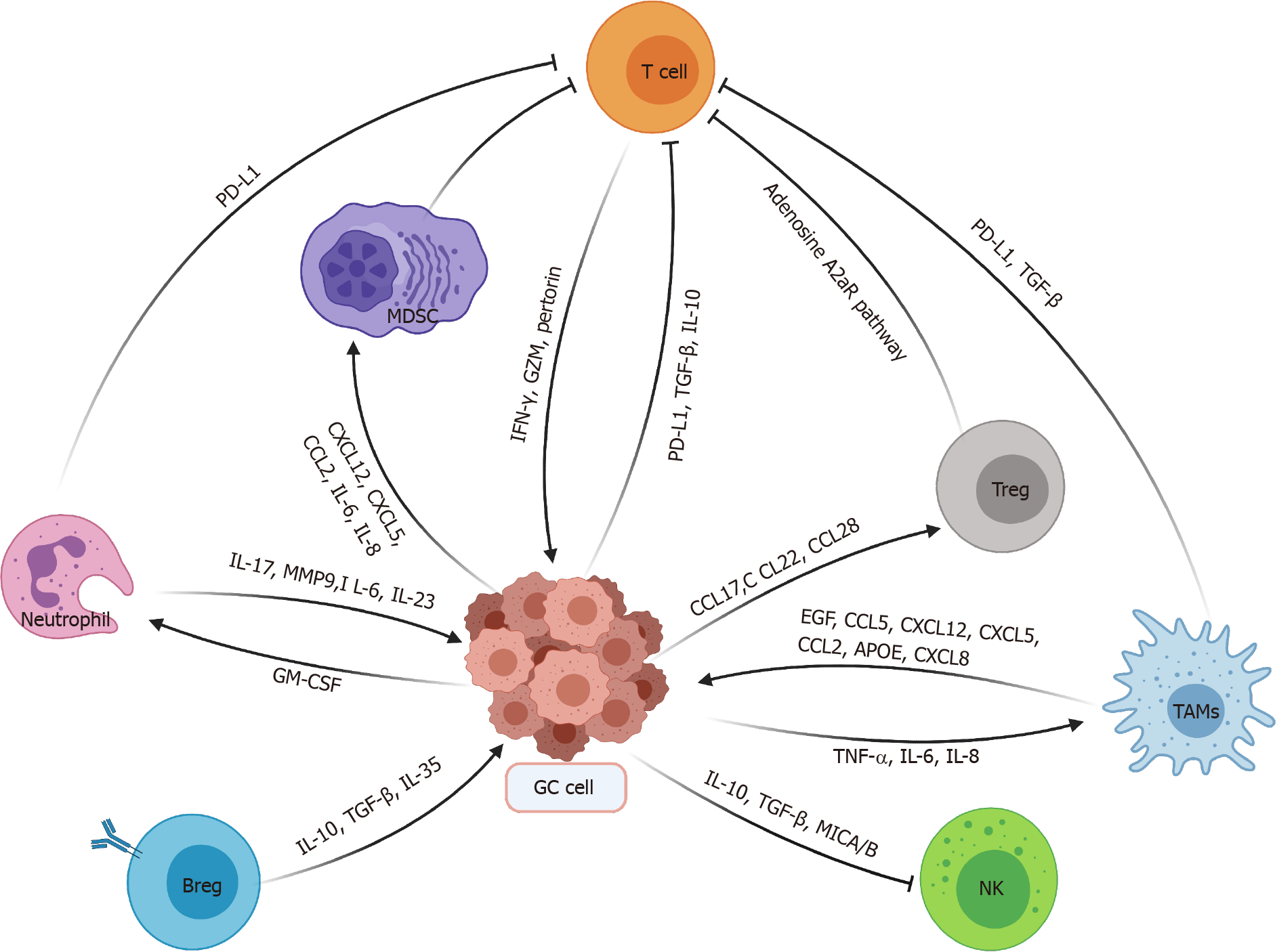 Figure 1 Overview of interactions between gastric cancer cells and various immune cells.
PD-L1: Programmed death-ligand 1; TGF: Transforming growth factor; IL: Interleukin; TNF: Tumor necrosis factor; MDSC: Myeloid-derived suppressor cell; GC: Gastric cancer; NK: Natural killer; TAMs: Tumor-associated macrophages; IFN: Interferon; GZM: Granzyme; Treg: Regulatory T cell; Breg: Regulatory B cell; MMP: Matrix metalloproteinase; EGF: Epidermal growth factor.
---
Citation: Ma ES, Wang ZX, Zhu MQ, Zhao J. Immune evasion mechanisms and therapeutic strategies in gastric cancer. World J Gastrointest Oncol 2022; 14(1): 216-229
---