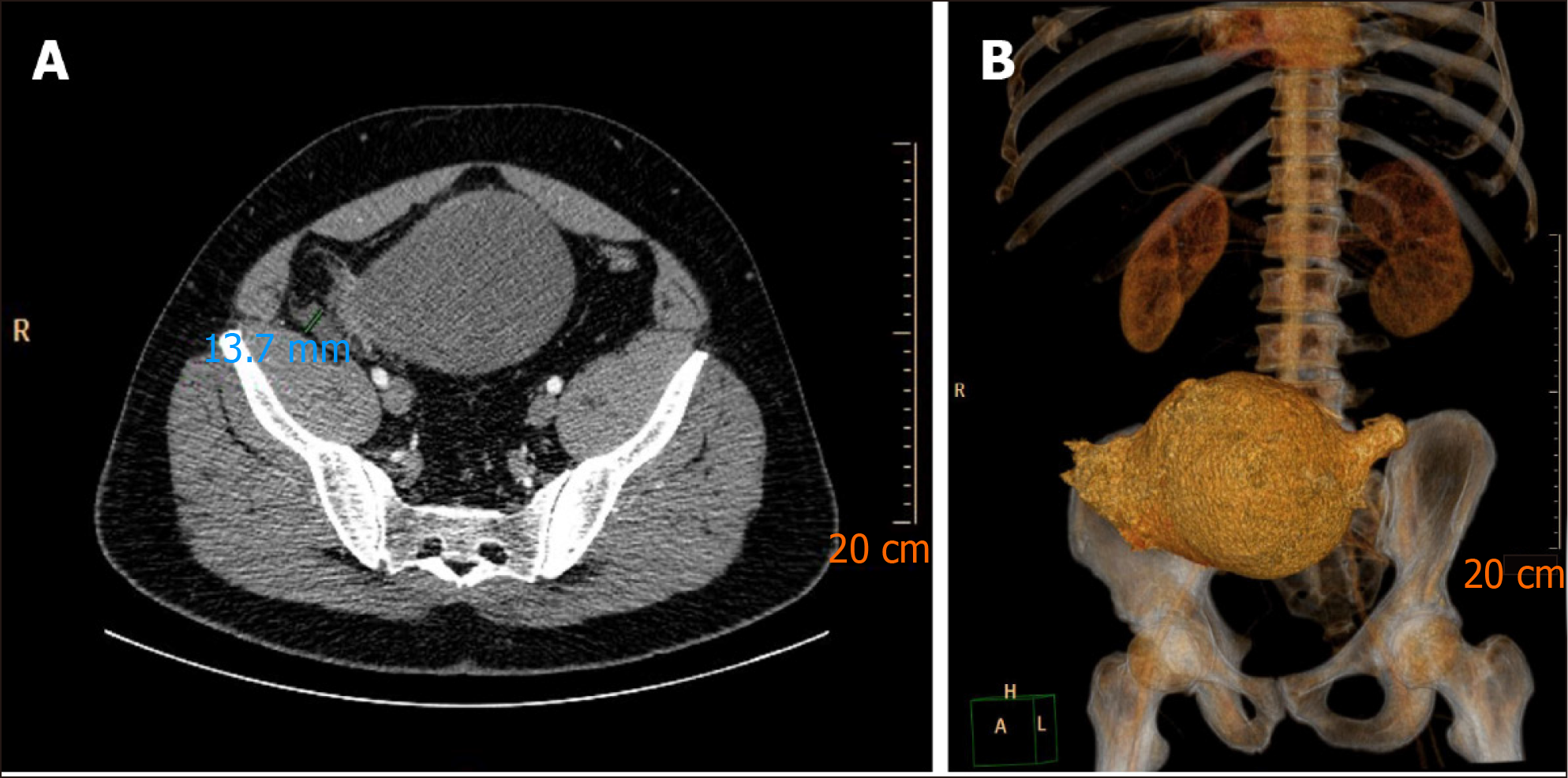 Figure 2 Computed tomography findings.
A: Computed tomography (CT) scan showing voluminous cystic tumor communicating with the cecum; B: CT scan showing reconstruction image of the same lesion.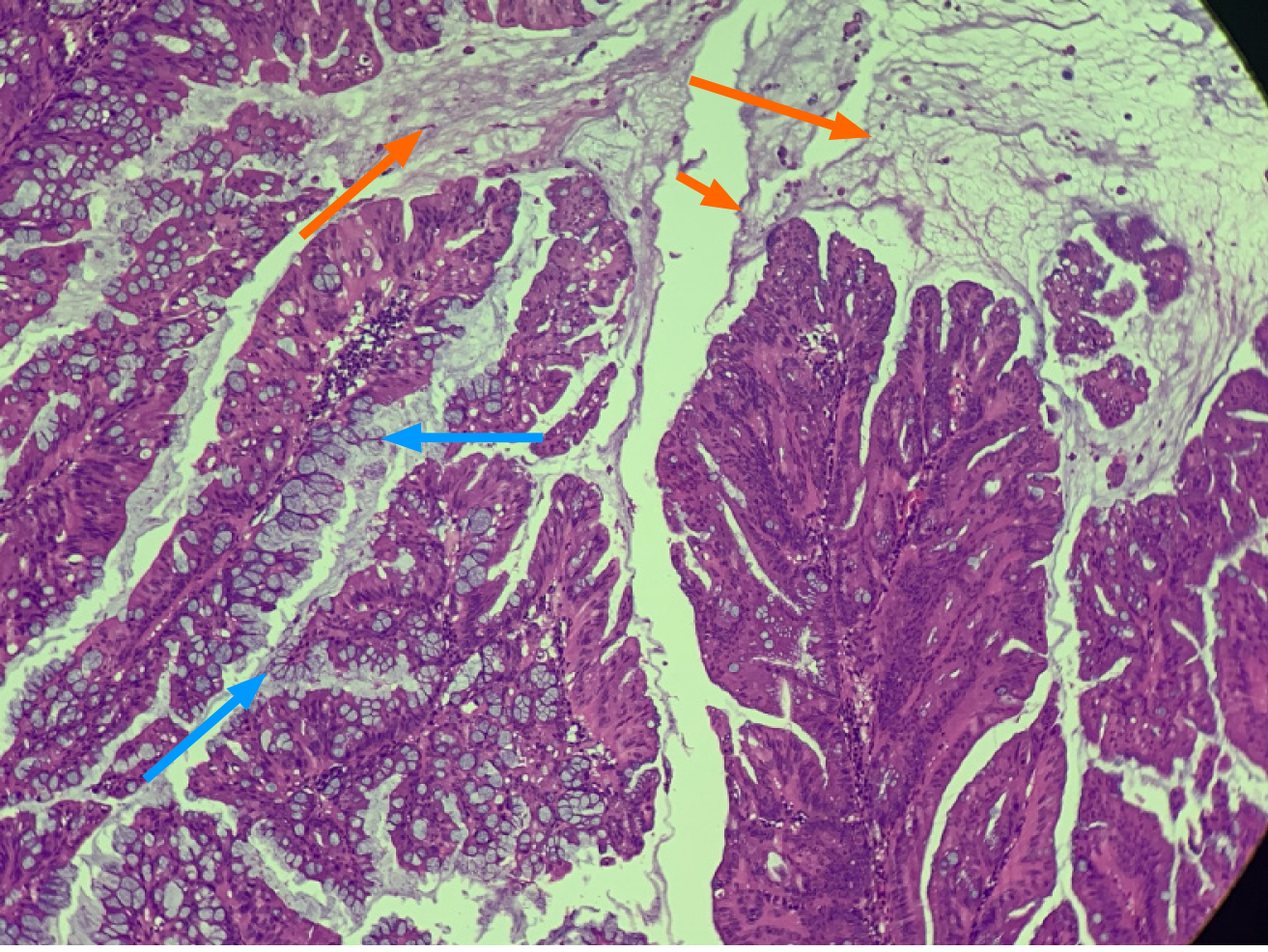 Figure 4 Hematoxylin and eosin stain (40 ×) depicting villous mucus secreting dysplastic epithelium (blue arrows) with dissecting pools of mucin (orange arrows).
---
Citation: Chirca A, Negreanu L, Iliesiu A, Costea R. Mucinous appendiceal neoplasm: A case report. World J Clin Cases 2021; 9(7): 1728-1733
---