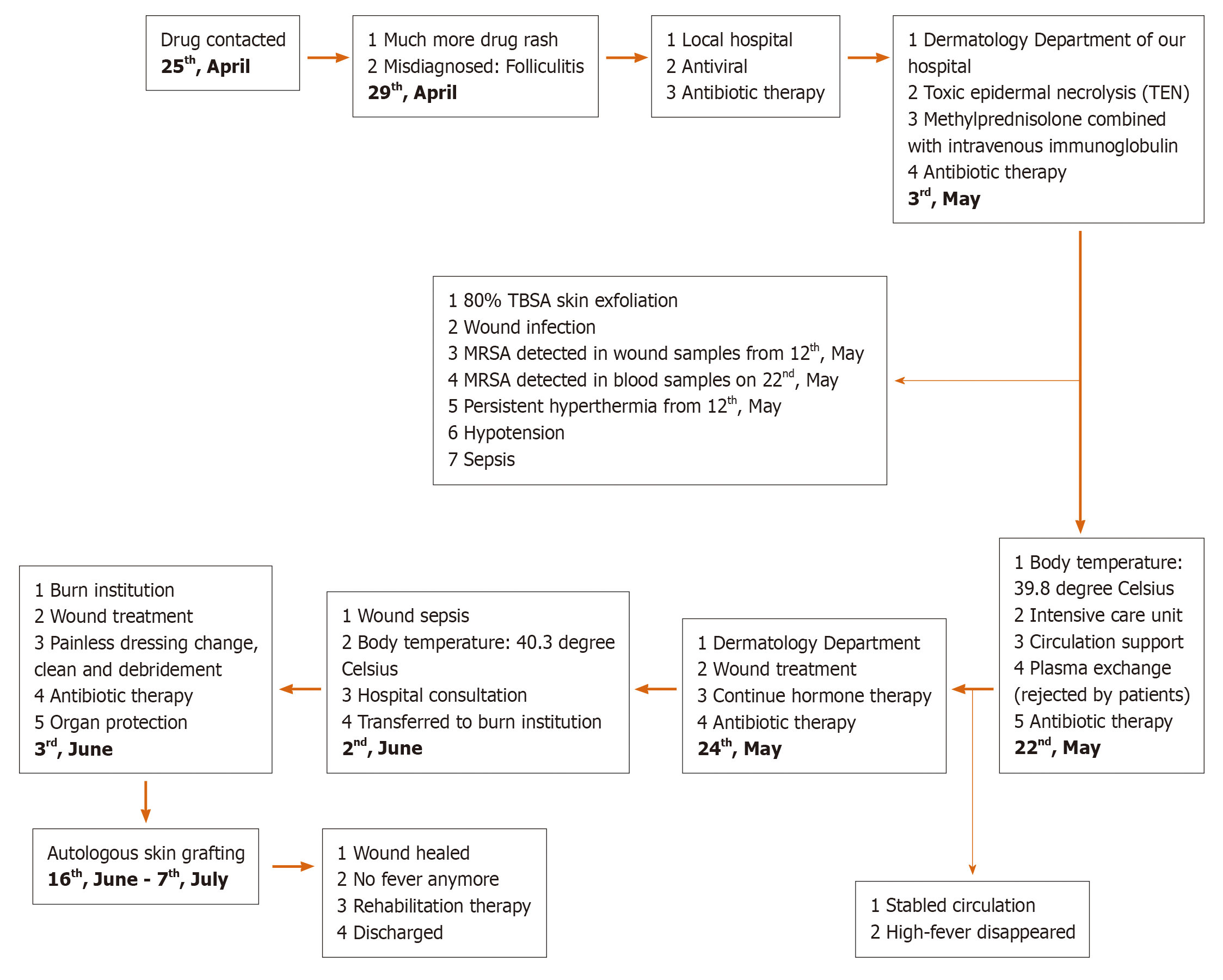 Figure 1 Timeline of the case, from drug contact to wound healing and rehabilitation, including treatment for toxic epidermal necrolysis and wound sepsis.
MRSA: Methicillin-resistant
Staphylococcus aureus
; TBSA: Total body surface area; TEN: Toxic epidermal necrolysis.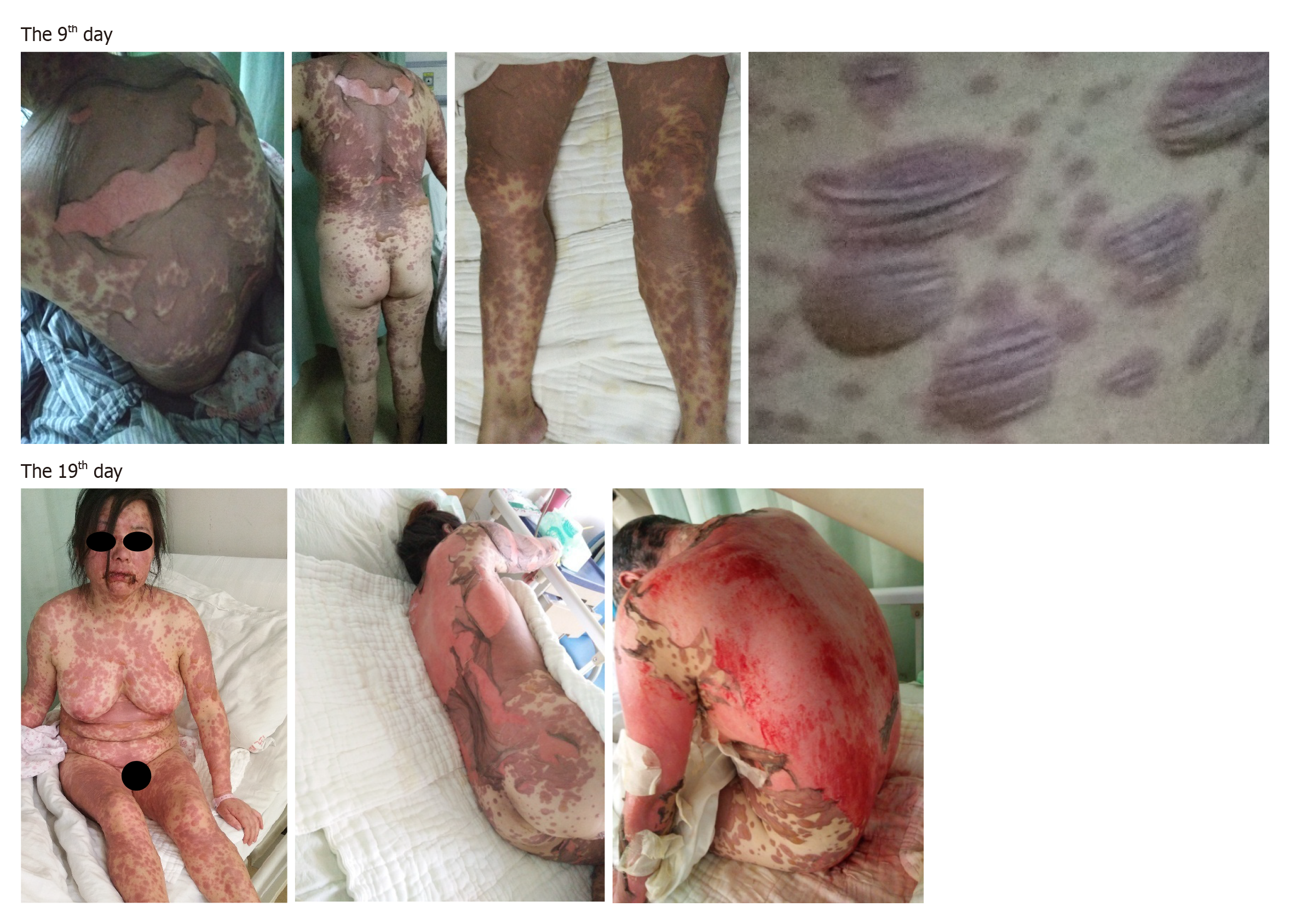 Figure 2 Skin injury involving drug rash with blister formation, wide-spread peeling and exposed dermis on the 9th d (4 May) and 19th d (14 May) after onset.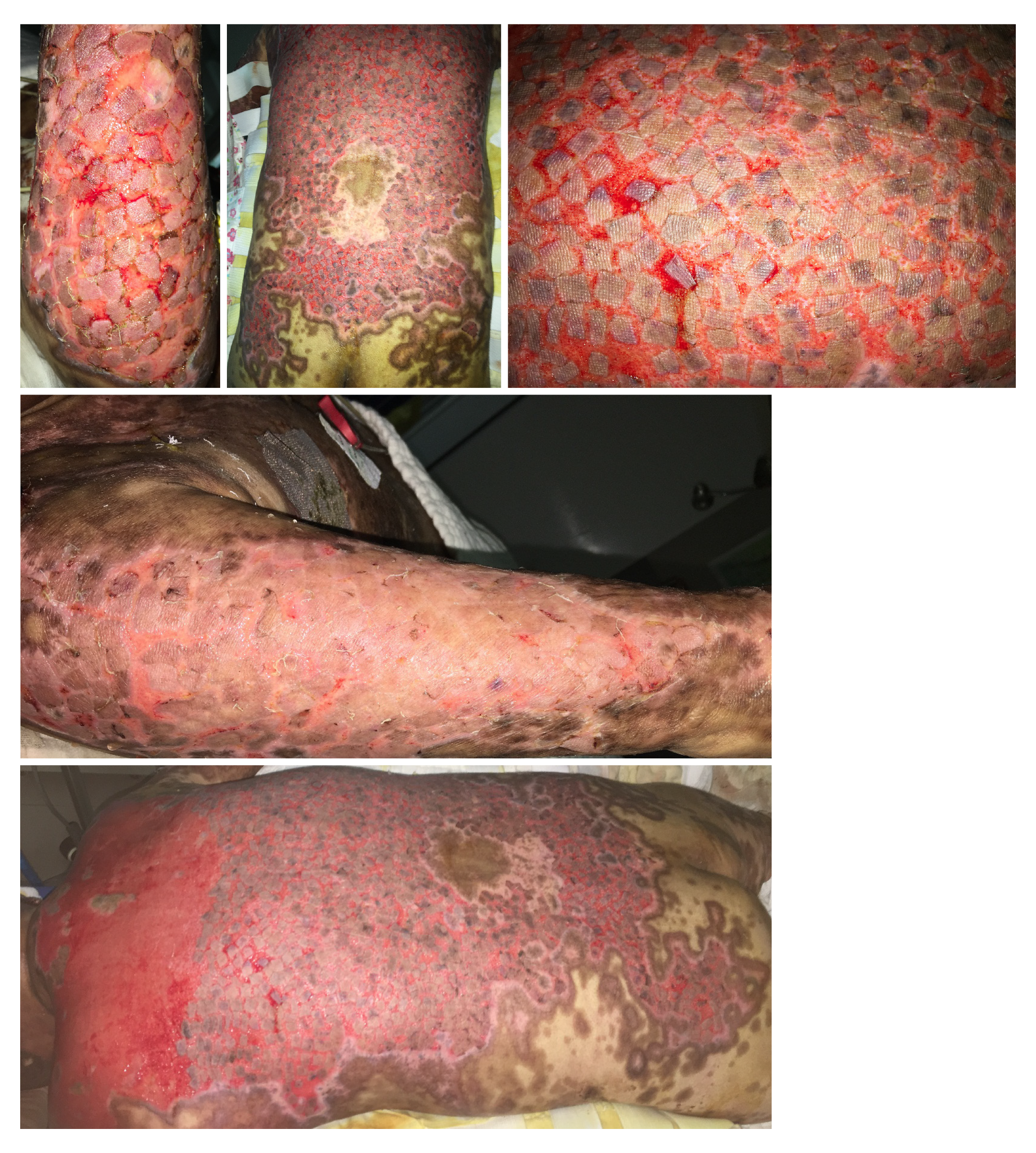 Figure 3 Wound healing after autografting on the back, buttocks and arms by stamp skin grafting after harvesting split-thickness skin grafts from the patient's scalp under general anesthesia.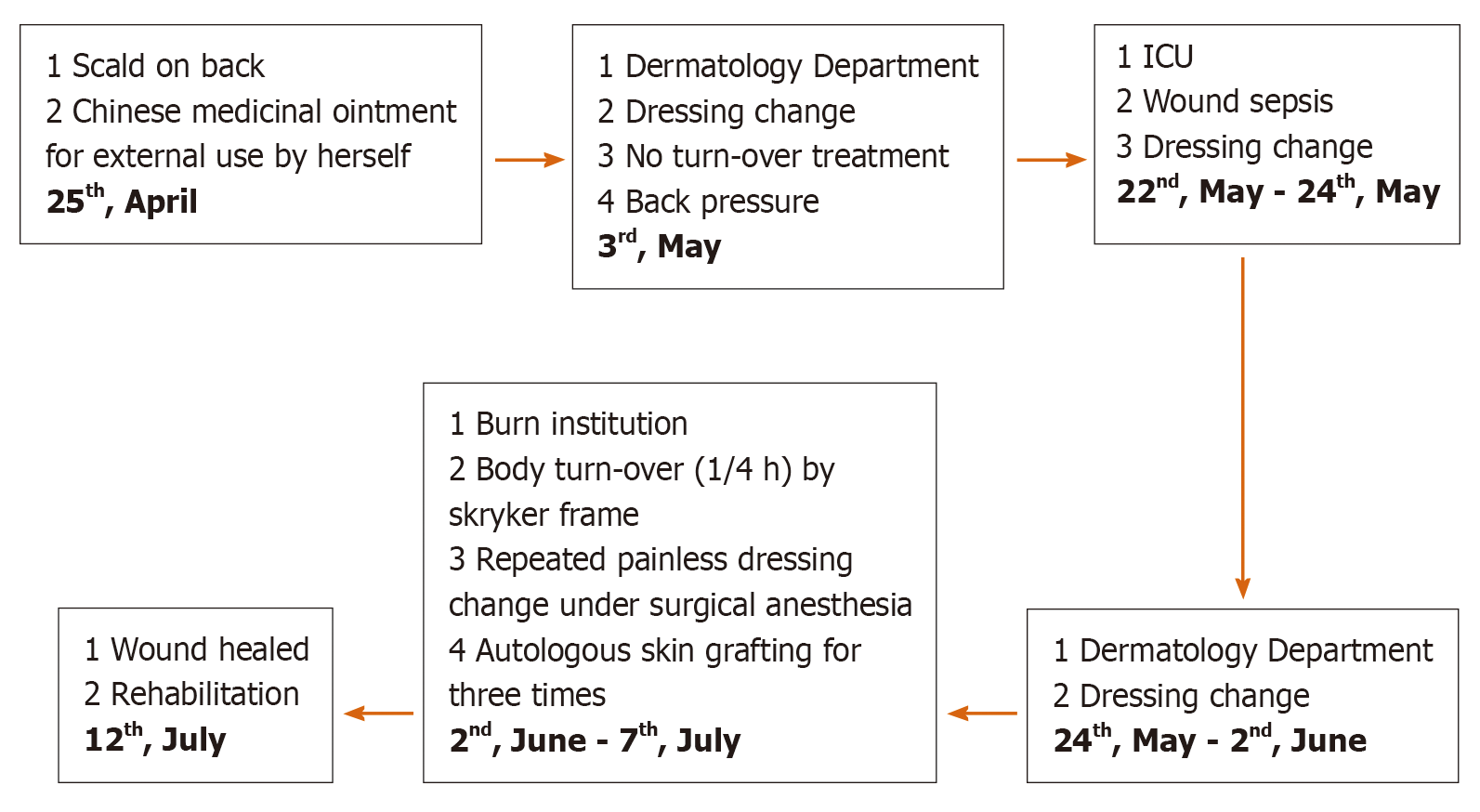 Figure 4 Wound treatment flowchart of main treatments, including external Chinese medicinal ointment use, dressing changes and debridement under surgical anesthesia, autologous skin grafting and rehabilitation.
ICU: Intensive care unit.
Figure 5 Trend chart of procalcitonin, white blood cell count and neutrophil percentage during the process of wound sepsis treatment.
Infection indicators of wound sepsis increased significantly. When all the wounds were healed, the infection indicators gradually returned to normal. N: Neutrophils; PCT: Procalcitonin; WBC: White blood cell.
---
Citation: Xue DD, Zhou L, Yang Y, Ma SY. Autologous scalp skin grafting to treat toxic epidermal necrolysis in a patient with a large skin injury: A case report. World J Clin Cases 2021; 9(7): 1646-1653
---