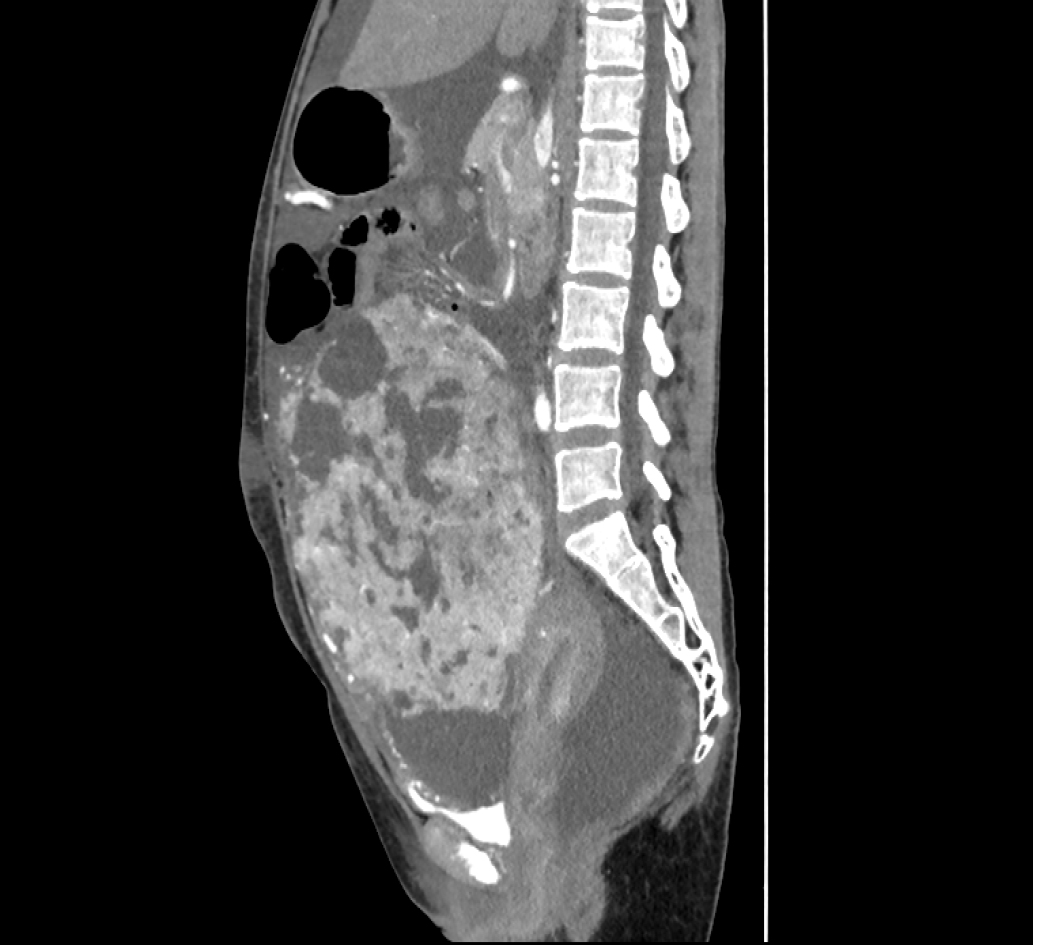 Figure 1 Enhanced computed tomography of the abdomen/pelvis showing a large preperitoneal mass joined to the uterus.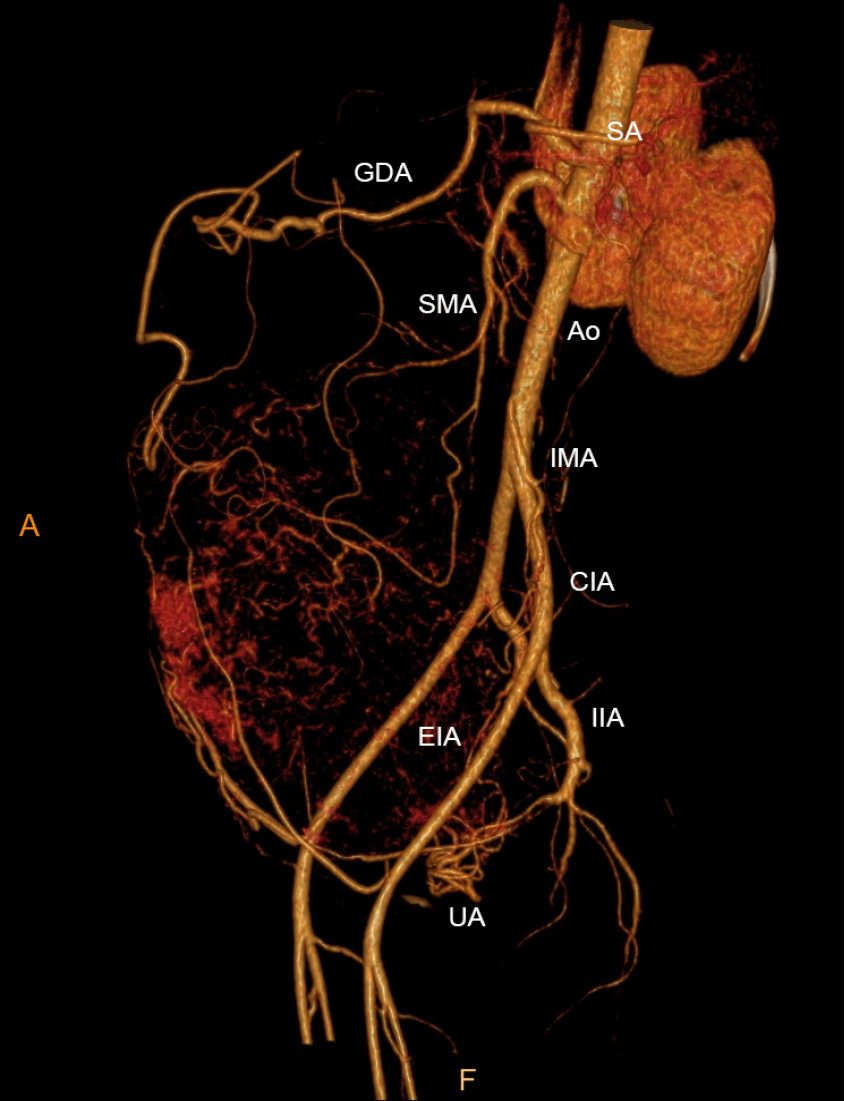 Figure 2 Computed tomography angiography showing an abundant blood supply surrounding the mass.
CIA: Common iliac artery; EIA: External iliac artery; GDA: Gastroduodenal artery; IIA: Internal iliac artery; IMA: Inferior mesenteric artery; SA: Splenic artery; SMA: Superior mesenteric artery; UA: Uterine artery.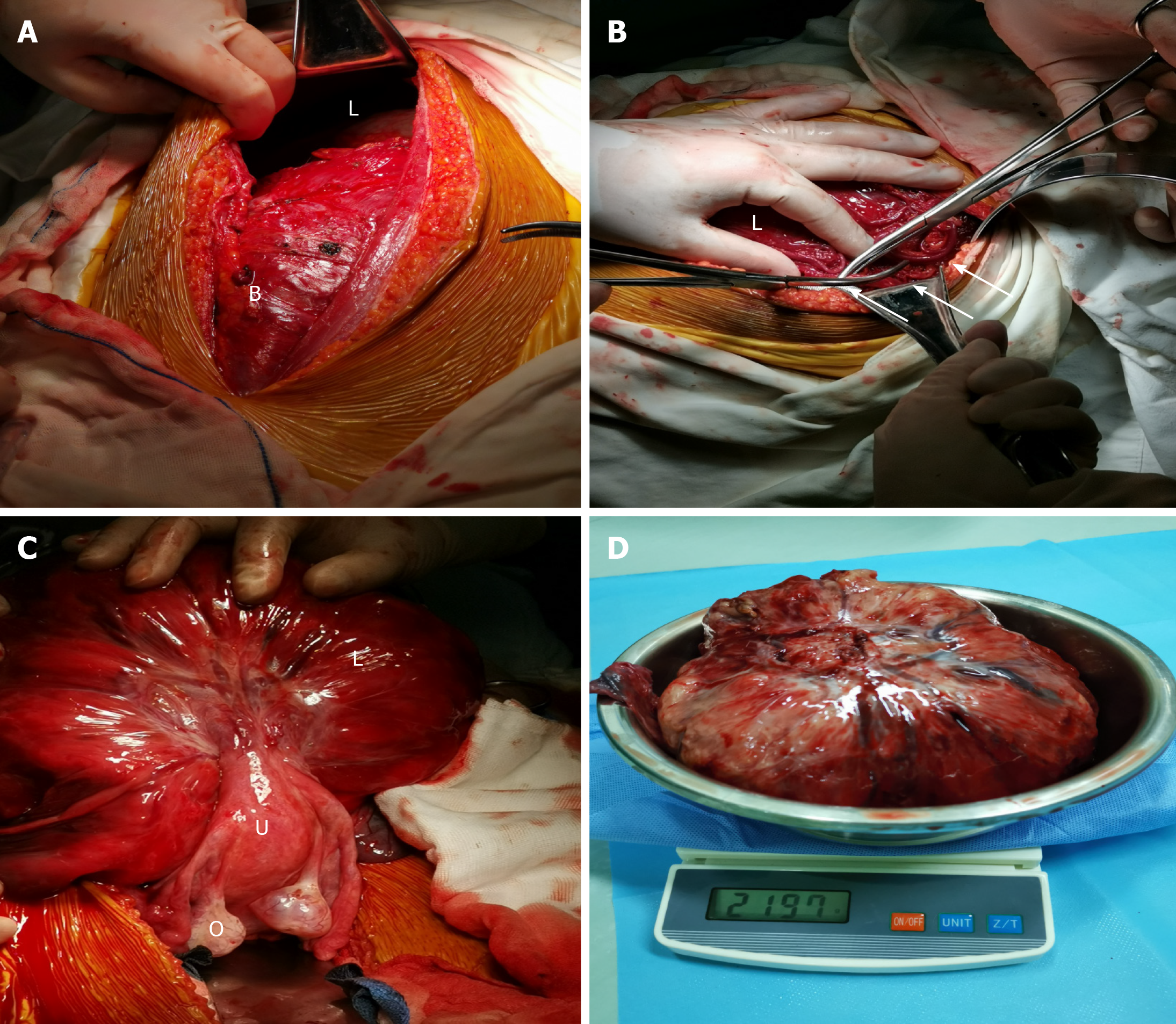 Figure 3 Intraoperative findings.
A: Bladder with a dense adhesion and the mass, which extended 3 cm below the umbilicus; B: Engorged vessels of the omentum majus that appeared along the surface of the mass; C: Lifted and turned mass showing a pedicle attached to the uterine fundus; D: Resected mass along with its pedicle stump.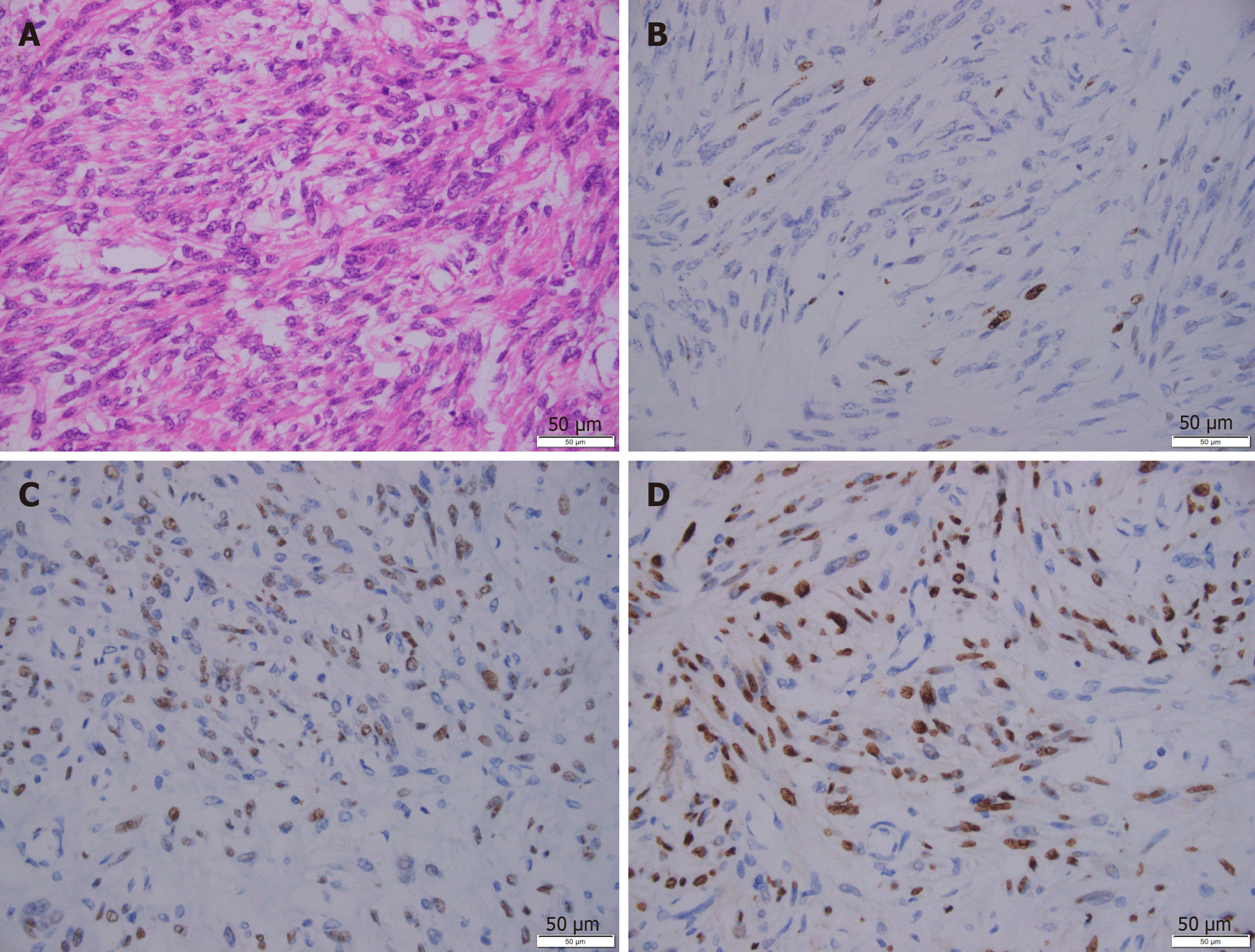 Figure 4 Representative immunohistochemical images of the leiomyoma.
A: H&E staining; B: Ki67 staining; C: Estrogen receptor staining; D: Progesterone receptor staining. Scale bar: 50 μm.
---
Citation: Wang YW, Fan Q, Qian ZX, Wang JJ, Li YH, Wang YD. Abdominopelvic leiomyoma with large ascites: A case report and review of the literature. World J Clin Cases 2021; 9(6): 1424-1432
---