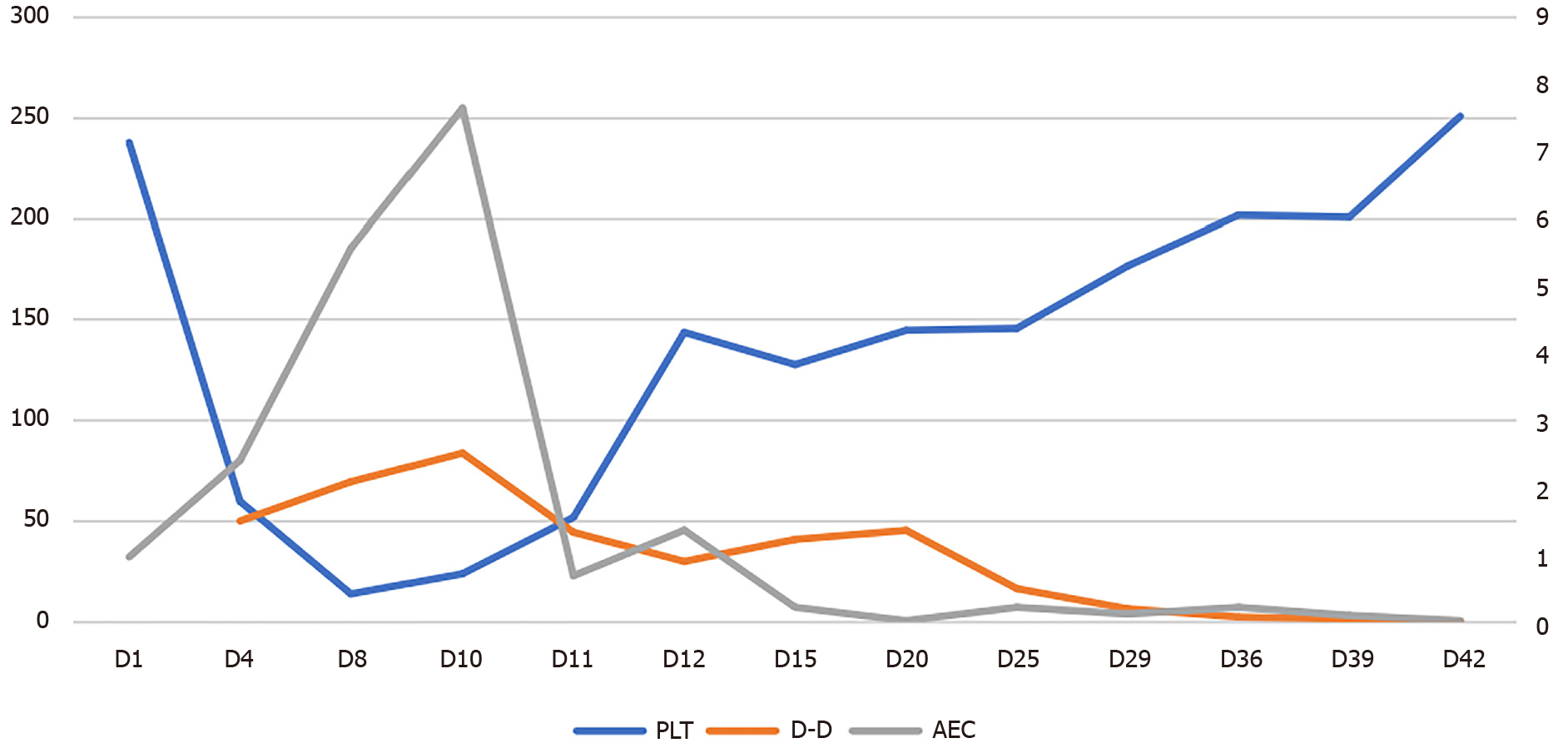 Figure 1 Blood indexes.
Platelets, D-dimer, and absolute eosinophil count gradually recovered after addition of corticosteroid and anti-coagulation therapy. PLT: Platelets; D-D: D-dimer; AEC: Absolute eosinophil count.

Figure 2 Brain computed tomography.
A: Thrombosis of the left jugular vein to the left transverse sinus vein; B: Right temporal lobe intracerebral hemorrhage; C: Left centrum semiovale intracerebral hemorrhage.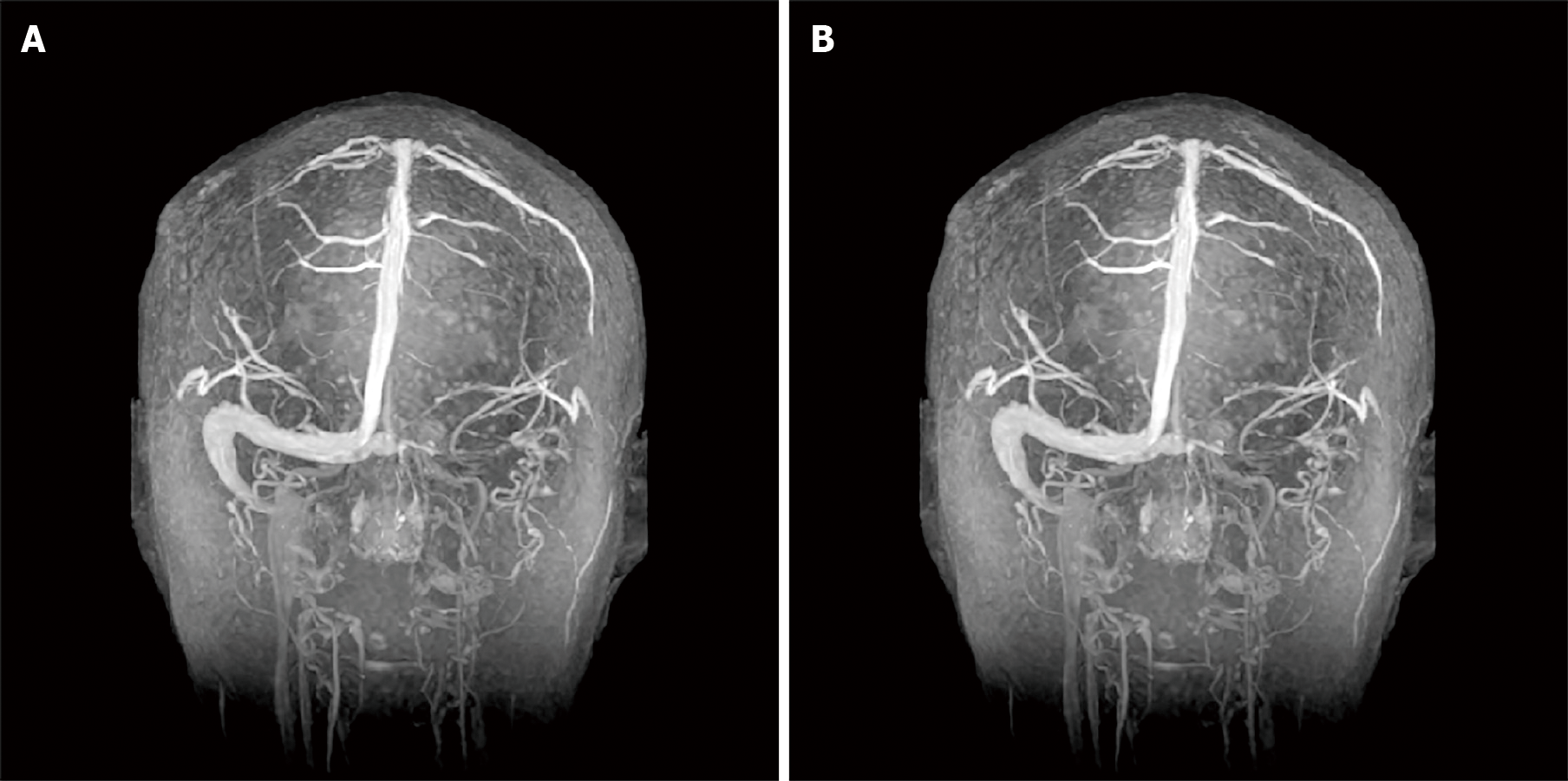 Figure 3 Magnetic resonance venogram.
A: Thrombosis in the left internal jugular vein, transverse sinus, sigmoid sinus, confluent sinus, partial venous thrombosis in the straight sinus and inferior sagittal sinus; B: The thrombus was smaller than before.
---
Citation: Song XH, Xu T, Zhao GH. Hypereosinophilia with cerebral venous sinus thrombosis and intracerebral hemorrhage: A case report and review of the literature. World J Clin Cases 2021; 9(28): 8571-8578
---