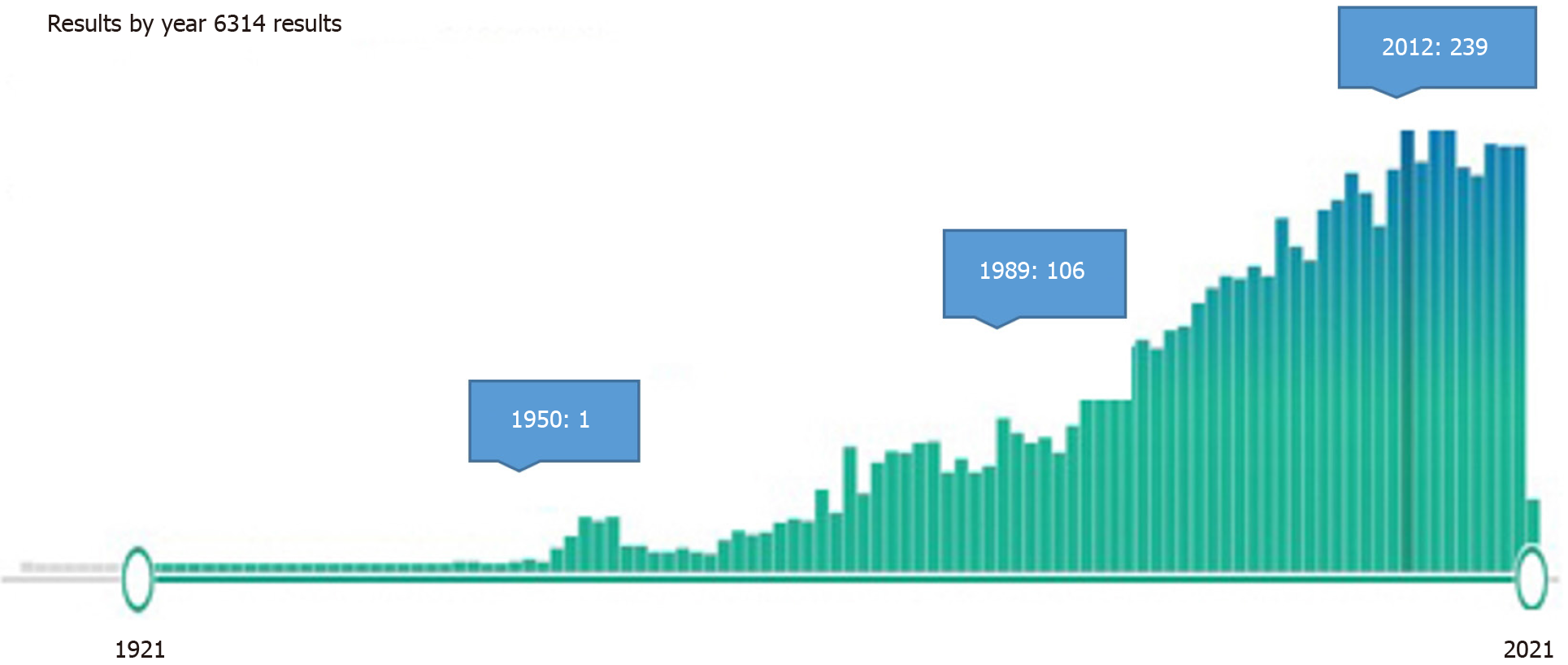 Figure 1 One-hundred-year distribution of publications associated with hepatic artery trauma (PubMed).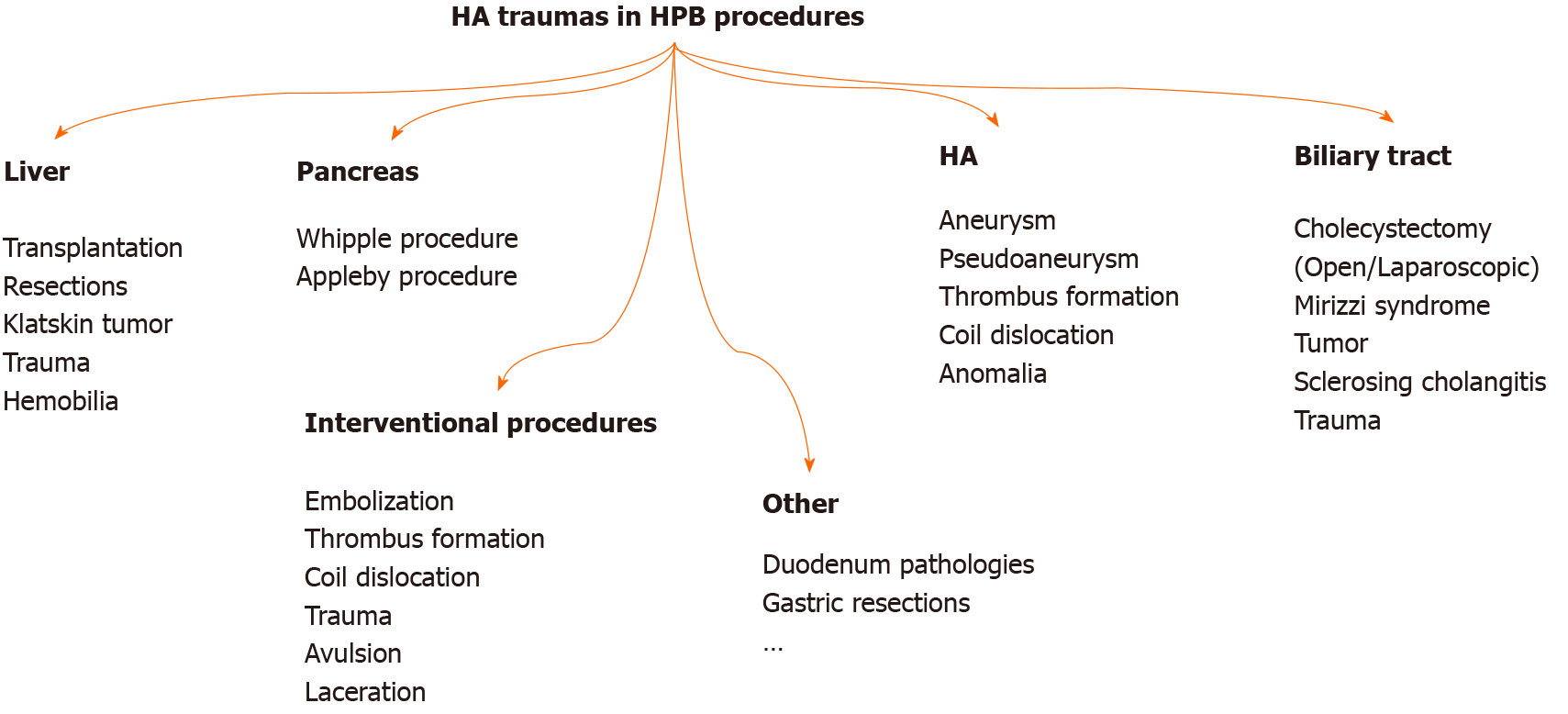 Figure 3 Schematic description of pathologies and procedures that can lead to hepatic artery injury in hepatopancreatobiliary surgery.
HA: Hepatic artery; HPB: Hepatopancreatobiliary.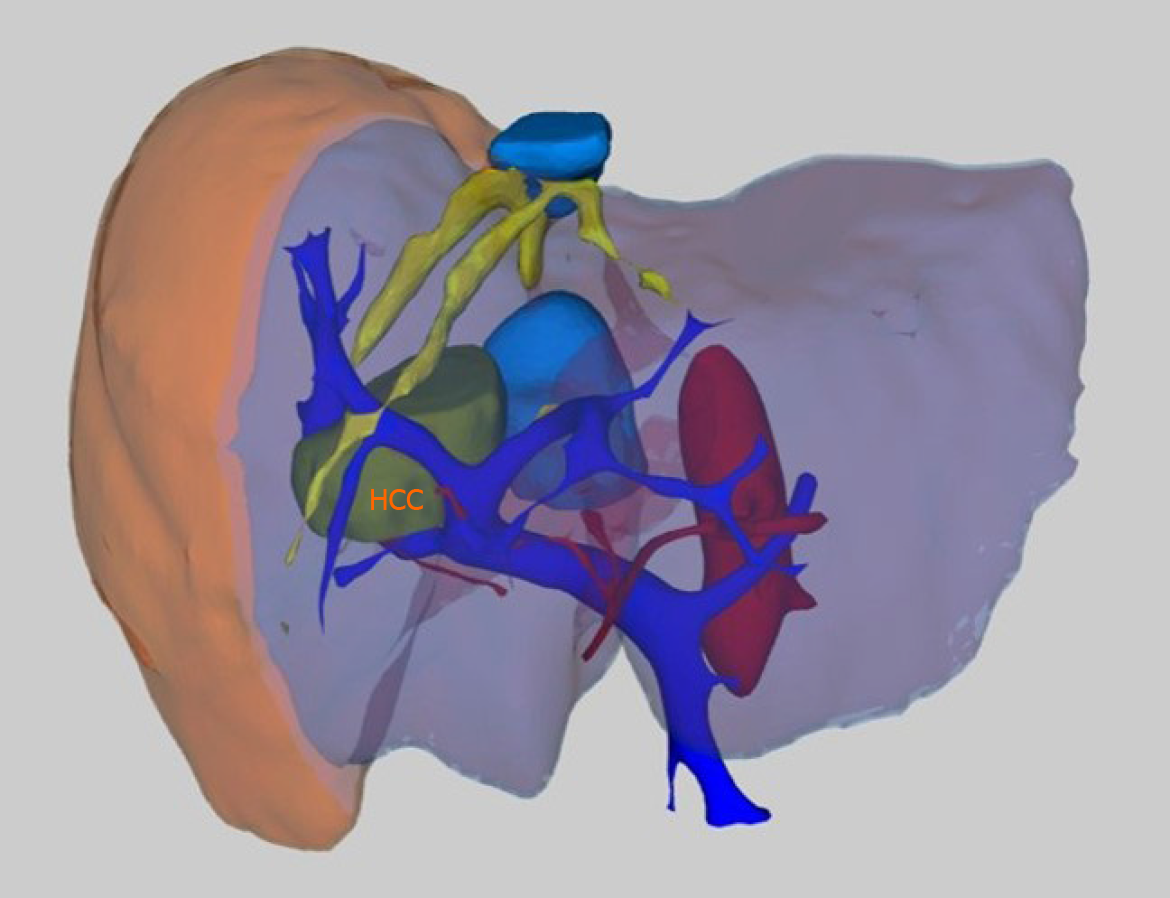 Figure 5 This picture shows the three-dimensional imaging of a patient with hepatocellular carcinoma lesion in the liver to reveal the relations of the lesion with vascular structures (taken from the private archive of Prof.
Osman Nuri Dilek).
HCC: Hepatocellular carcinoma.
---
Citation: Dilek ON, Atay A. Dealing with hepatic artery traumas: A clinical literature review. World J Clin Cases 2021; 9(28): 8425-8440
---