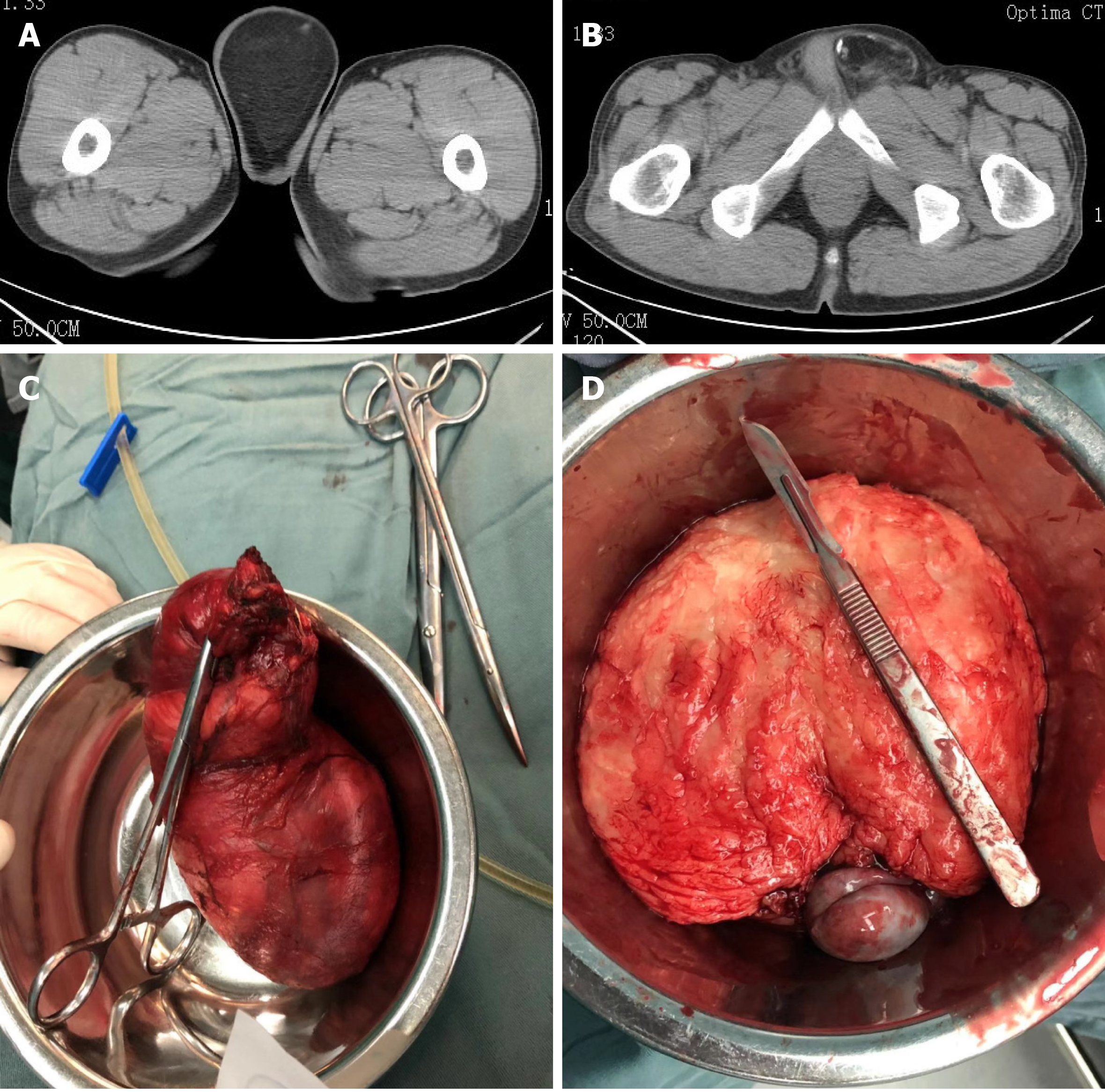 Figure 1 Computed tomography images.
A: Computed tomography scan showing spotted and nodular calcification; B: The maximum cross-sectional area was about 8.6 cm × 6.8 cm; C: The giant tumor was a gray-yellow mass, measuring 14 cm × 8 cm × 6 cm, and its capsule was intact and close to the testis; D: The cut plane of the tumor was gray-yellow.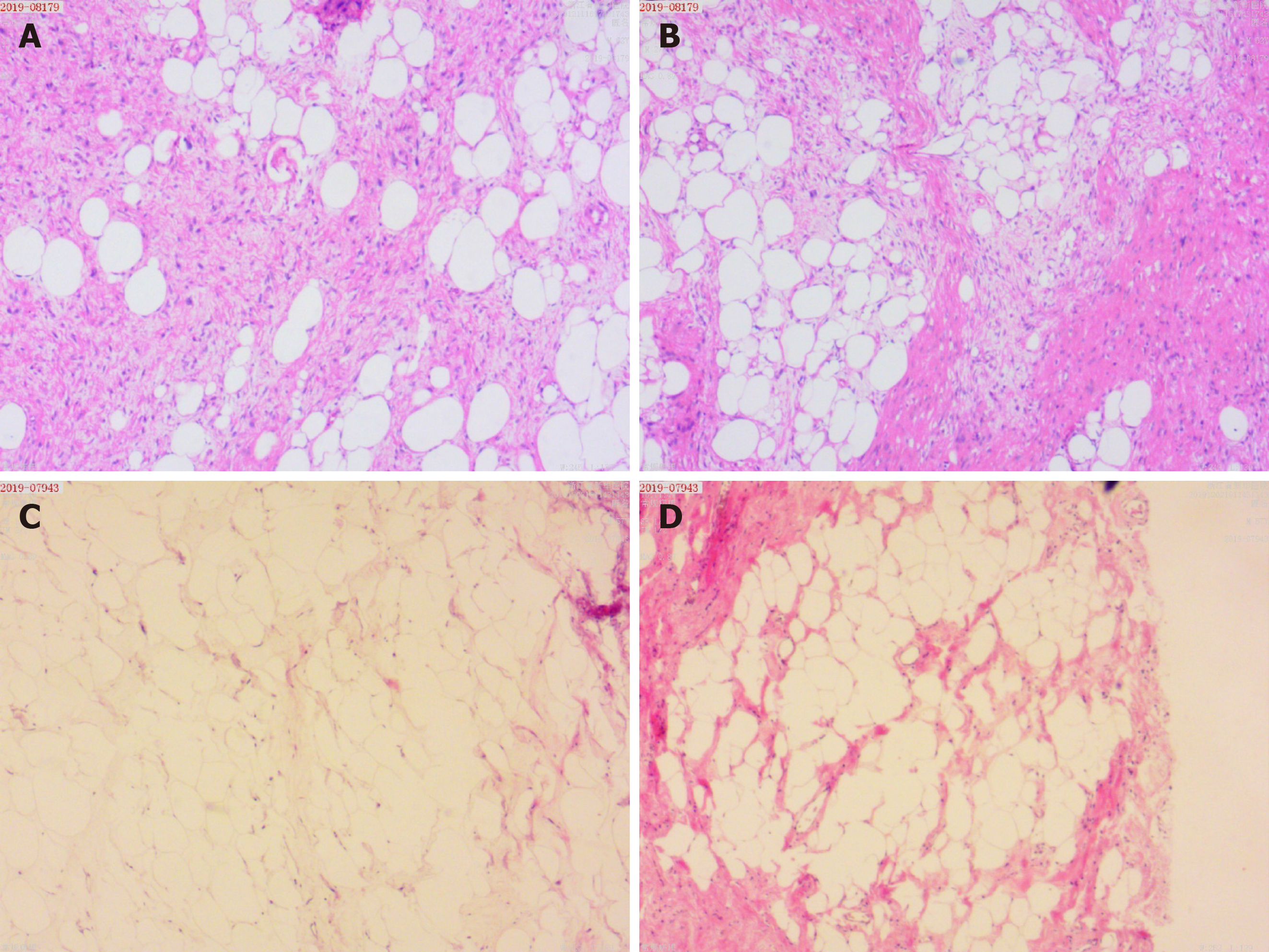 Figure 2 Results of the pathological examination.
A: Fibrous tissue with mucus deformation is shown in the stroma; B: Single vesicular adipoblasts are visible in the focal area (scale bar = 100 μm); C and D: The pathological findings support the diagnosis of an atypical liposarcoma (scale bar = 100 μm).
---
Citation: Zheng QG, Sun ZH, Chen JJ, Li JC, Huang XJ. Paratesticular liposarcoma: Two case reports. World J Clin Cases 2021; 9(2): 457-462
---