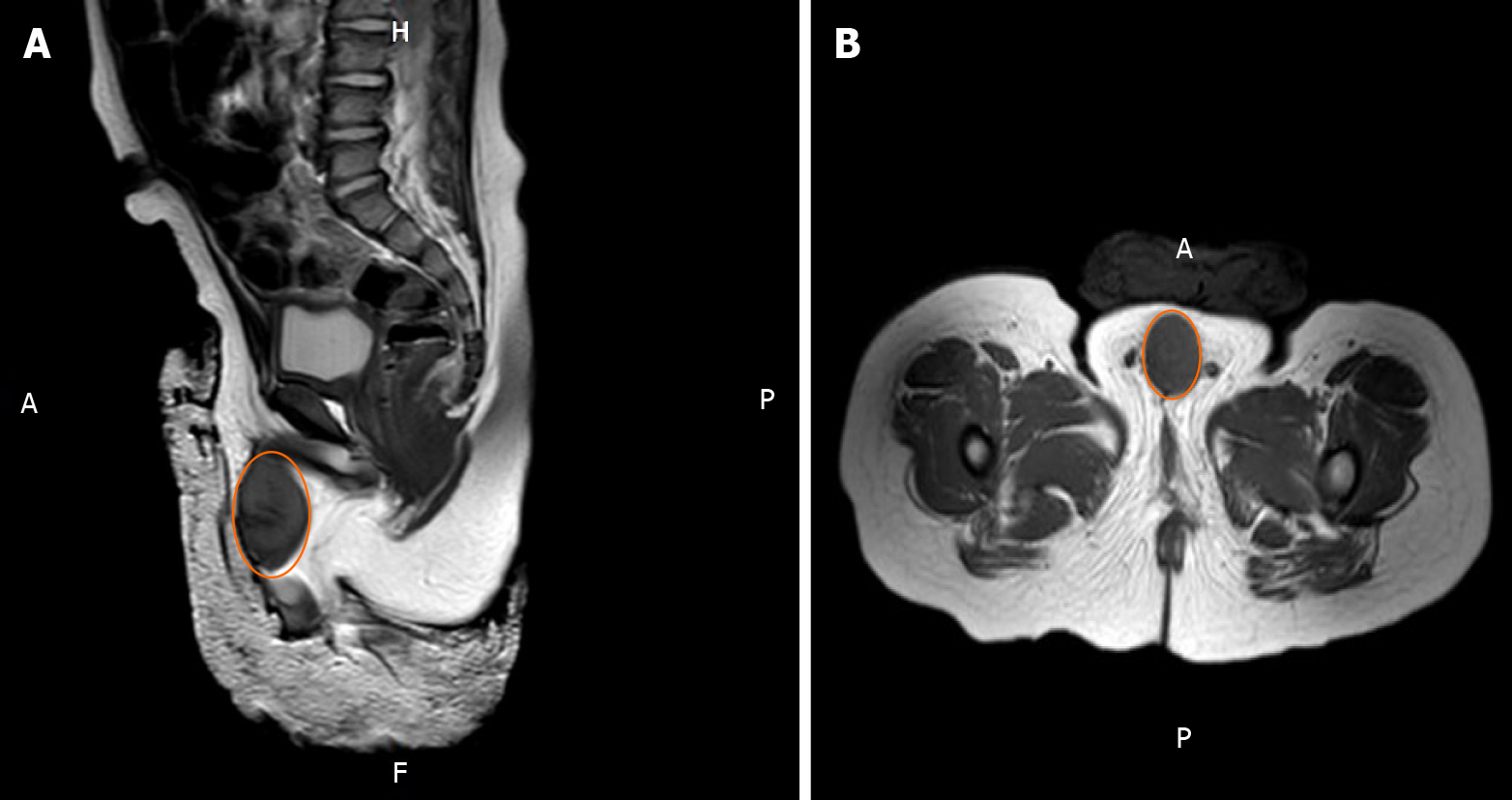 Figure 1 Magnetic resonance images of a tumor with rich blood supply encircling the cavernosum with a size of 3.
5 cm × 2.1 cm × 2.0 cm. A: Coronal image; B Axial image.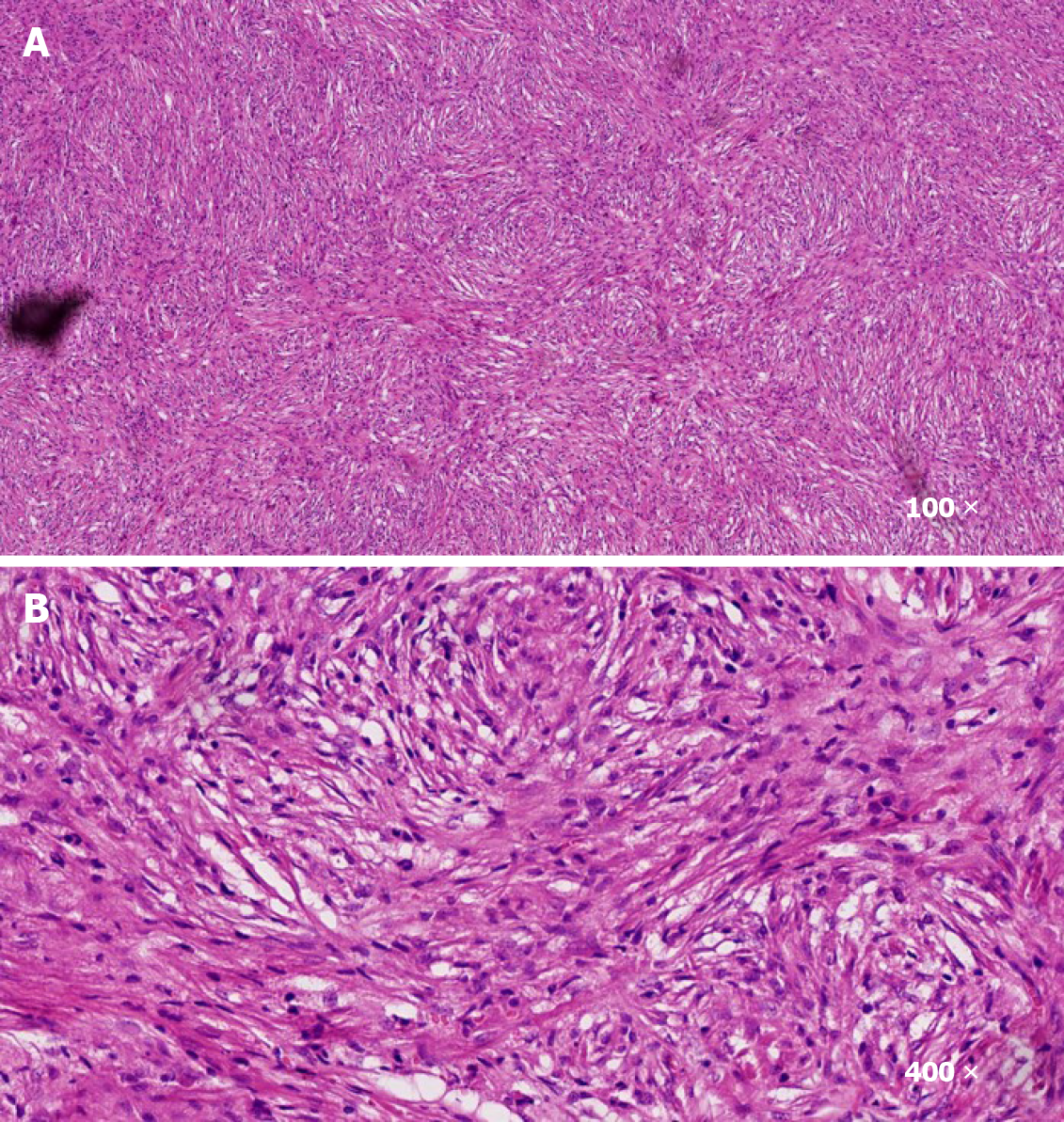 Figure 2 The tumor tissues at (A) 100 × magnification and (B) 400 × magnification stained with hematoxylin-eosin were rich in spindle cells with infiltration of inflammatory cells.
---
Citation: Liang Y, Gao HX, Tian RC, Wang J, Shan YH, Zhang L, Xie CJ, Li JJ, Xu M, Gu S. Inflammatory myofibroblastic tumor successfully treated with metformin: A case report and review of literature. World J Clin Cases 2021; 9(2): 429-435
---