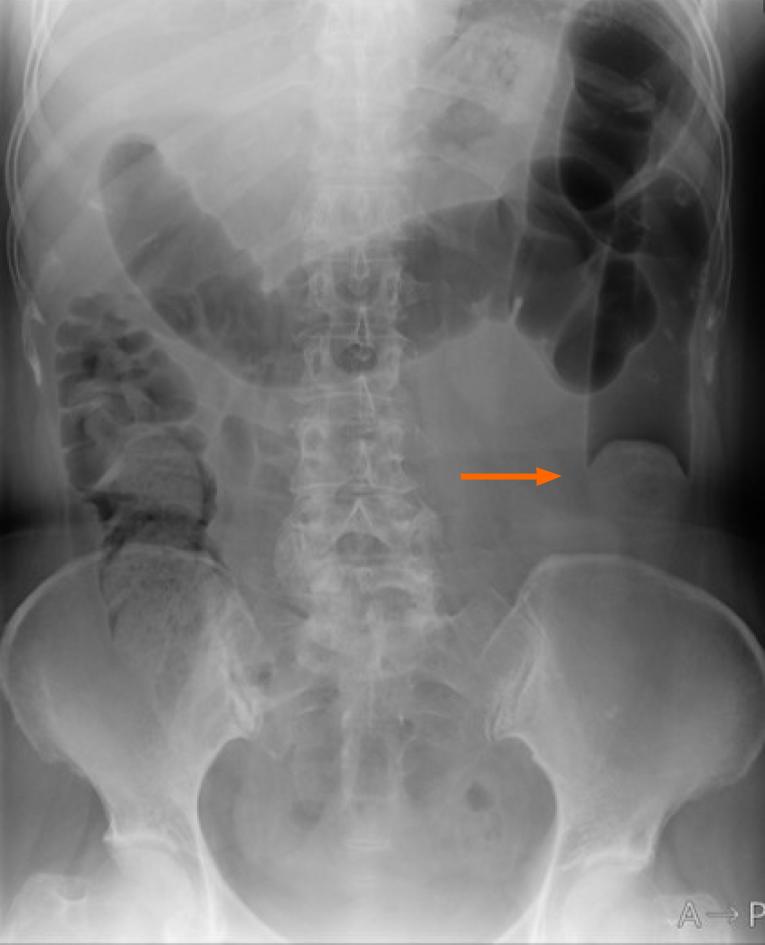 Figure 1 Abdominal X-ray.
The colon is filled with air from the ascending colon to the descending colon. An orange arrow indicates a horse saddle shadow caused by a fecalith.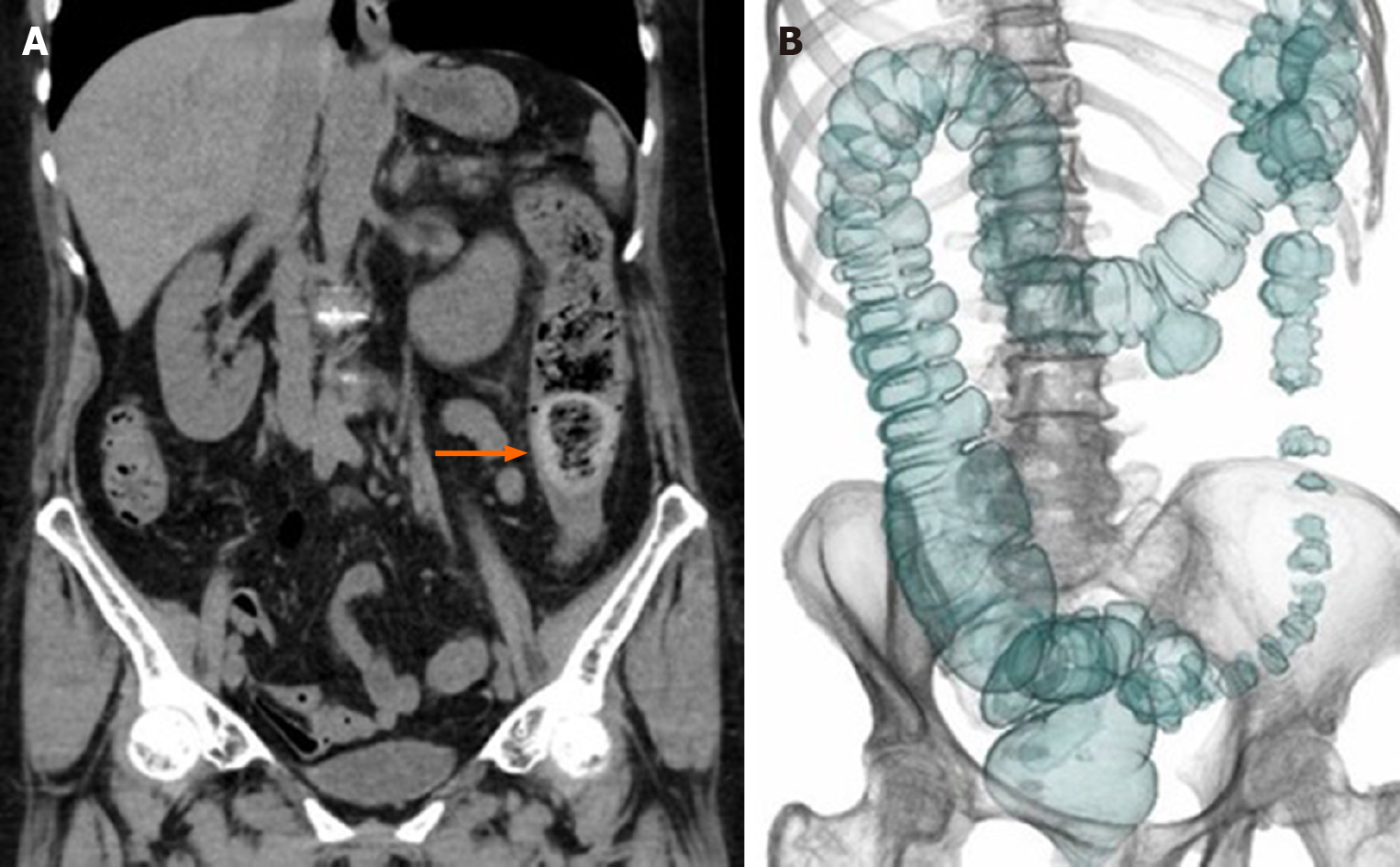 Figure 2 Computed tomography.
A: The coronal image shows a fecalith impaction at the sigmoid-descending junction (arrow); B: Computed tomography colonography shows a large diverticulum in the transverse colon and mild stenosis with thumb printing in the descending colon.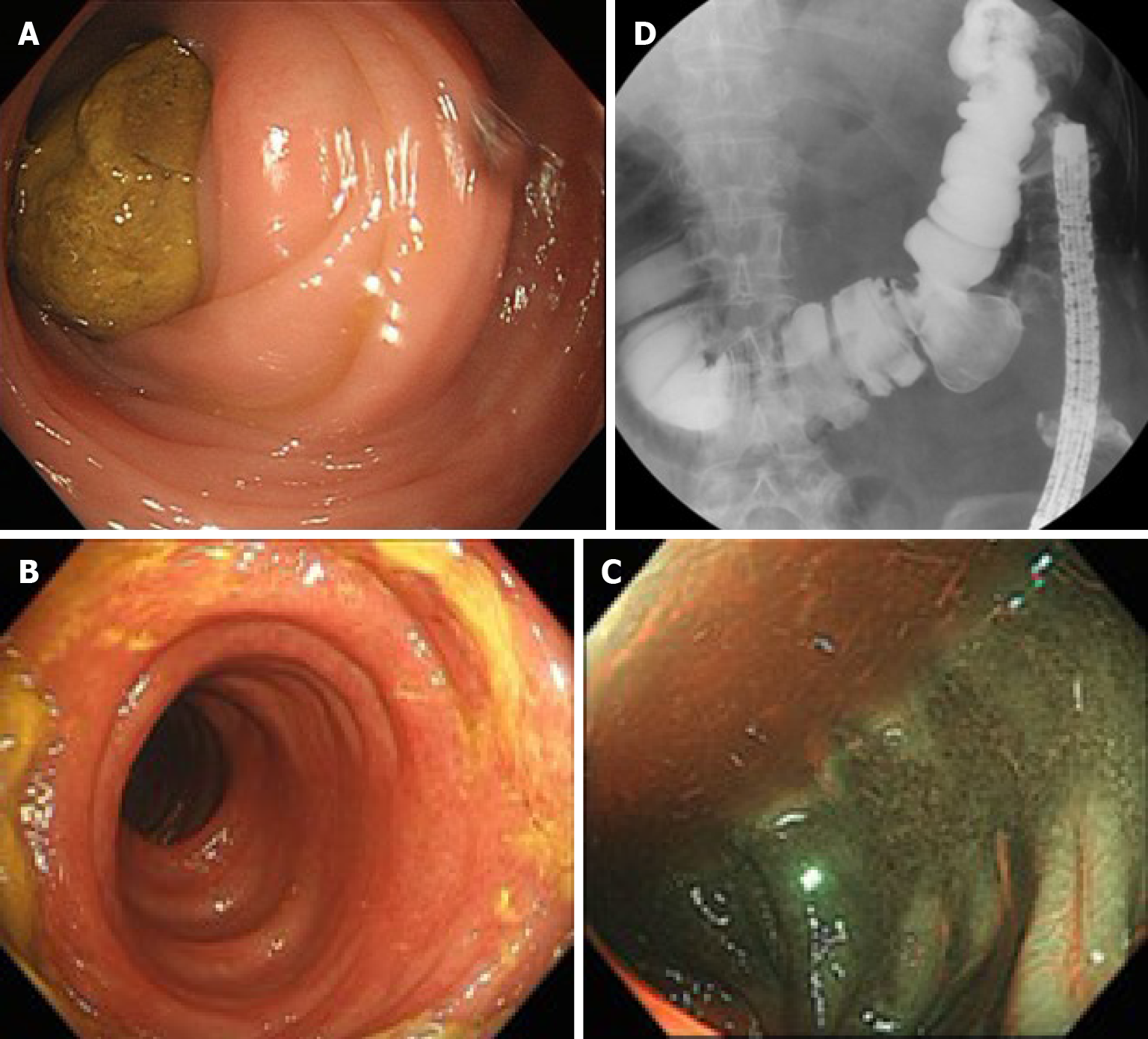 Figure 3 Colonoscopic and colonographic examinations.
A: An impacted fecaloma is found by colonoscopy; B: Longitudinal redness presents ischemic changes in the descending colon; C: Narrow-band imaging clearly enhances the colitis; D: Colonography enhanced with gastrografin shows a diverticulum 35 mm in diameter.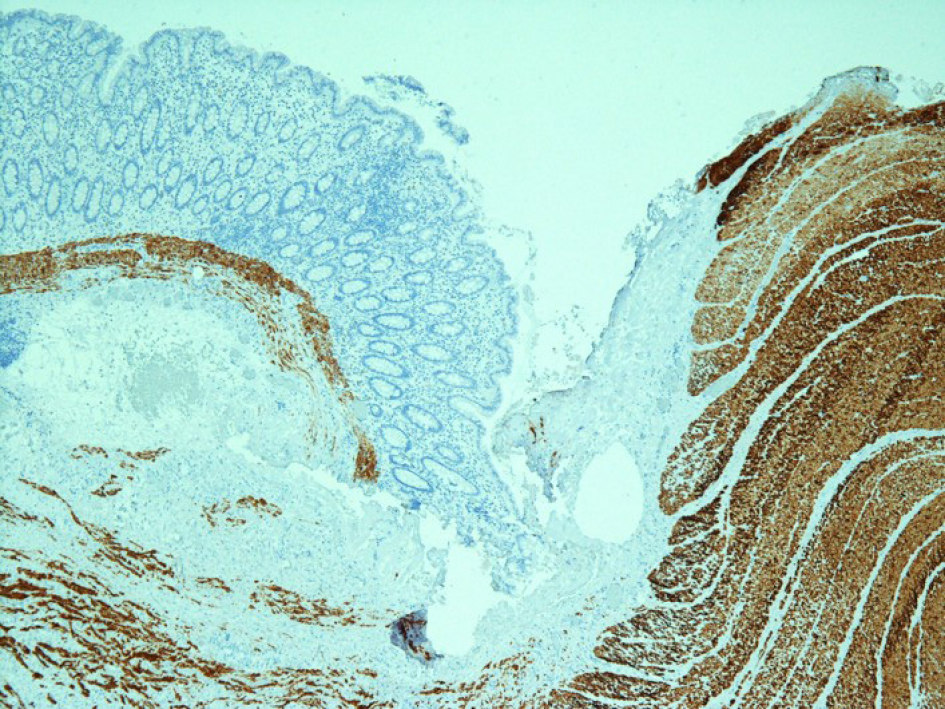 Figure 4 Immunohistochemical analysis of the margin of the diverticulum.
The removed diverticulum shows a pseudodiverticulum on the left side. Desmin immunostaining confirms the existence of the muscularis propria at the normal colonic margin but not in the diverticulum (× 40).
---
Citation: Tanabe H, Tanaka K, Goto M, Sato T, Sato K, Fujiya M, Okumura T. Rare case of fecal impaction caused by a fecalith originating in a large colonic diverticulum: A case report. World J Clin Cases 2021; 9(2): 416-421
---