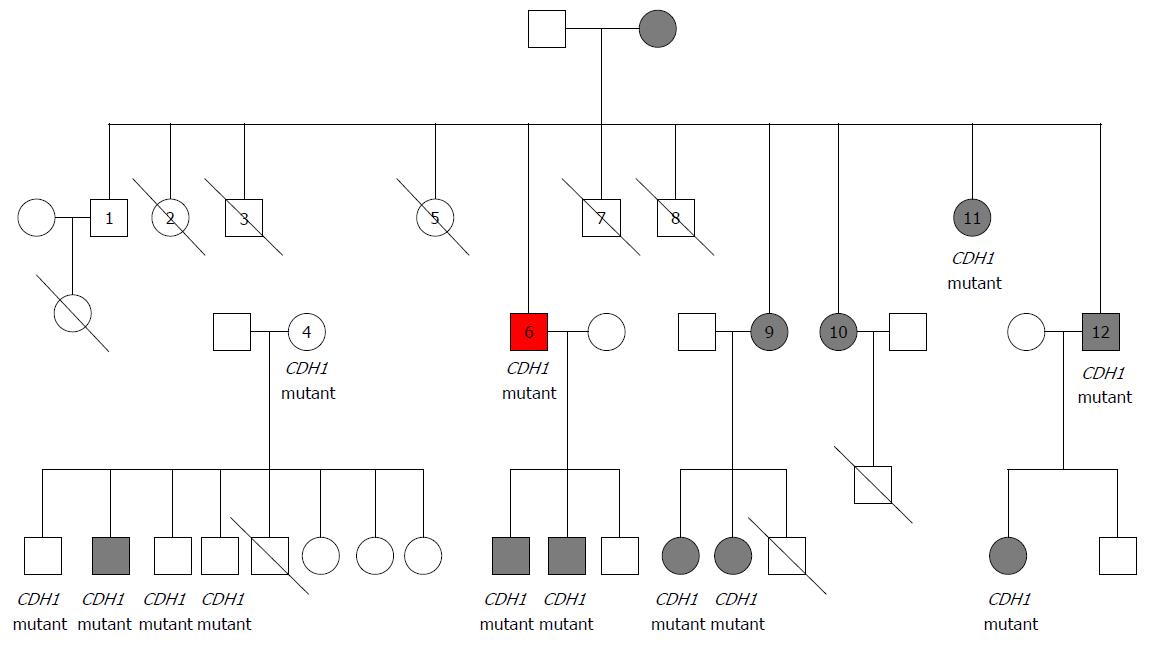 Figure 1 Family pedigree. Shading indicates presence of diagnosed HDGC. Strike through represents negative testing for the CDH1 gene mutation. Red square represents our patient.

Figure 2 Histology of the gastric lamina propria showing signet ring cells.
A: HE stain (× 200); B: Cytokeratin AE1.3 antibody staining showing the presence of keratin (× 200); C: Mucicarmine stain showing the presence of mucin (× 200).
---
Citation: Zylberberg HM, Sultan K, Rubin S. Hereditary diffuse gastric cancer: One family's story. World J Clin Cases 2018; 6(1): 1-5
---