Figure 1 The positron emission tomography-computed tomography: Left rectal wall nodule (A) and left pararectal nodule (B).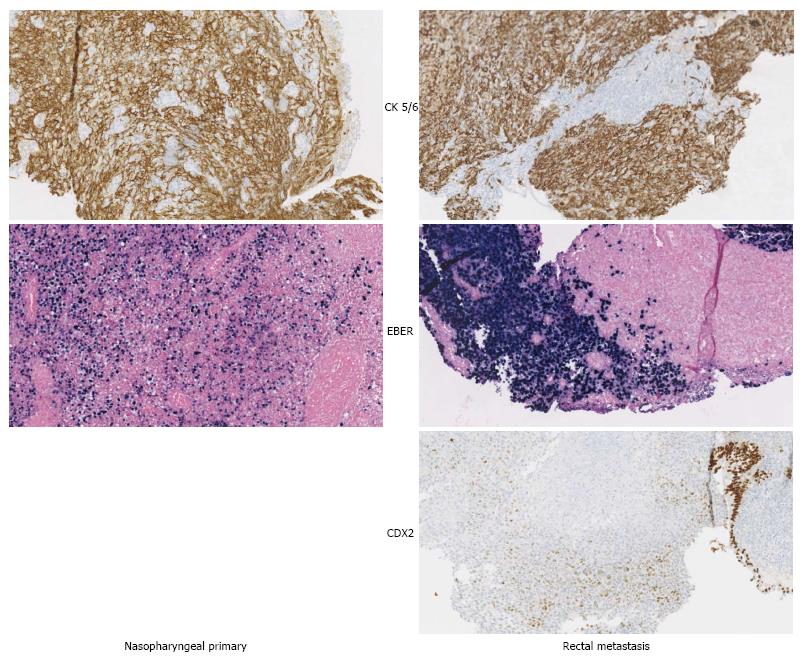 Figure 2 The nasopharyngeal primary and rectal metastasis are positive for CK 5/6 (confirming the epithelial origin) and EBER (confirming Epstein-Barr virus positivity).
CDX2 the marker of colorectal origin is negative in the rectal lesion, confirming that it is a metastasis.
---
Citation: Vogel M, Kourie HR, Piccart M, Lalami Y. Unusual presentation of nasopharyngeal carcinoma with rectal metastasis. World J Clin Cases 2017; 5(5): 183-186
---