Figure 1 Initial lung resection revealing diffuse infiltration of inflammatory cells and undifferentiated fibroblasts, representing acute and chronic non-specific inflammation, along with fibrosis (A: 10 ×; B: 40 × magnification).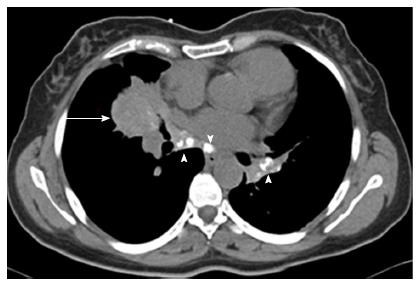 Figure 2 Computed tomography of the chest revealing a right middle lobe mass (arrow), with multiple calcified hilar and mediastinal lymph nodes (arrow heads).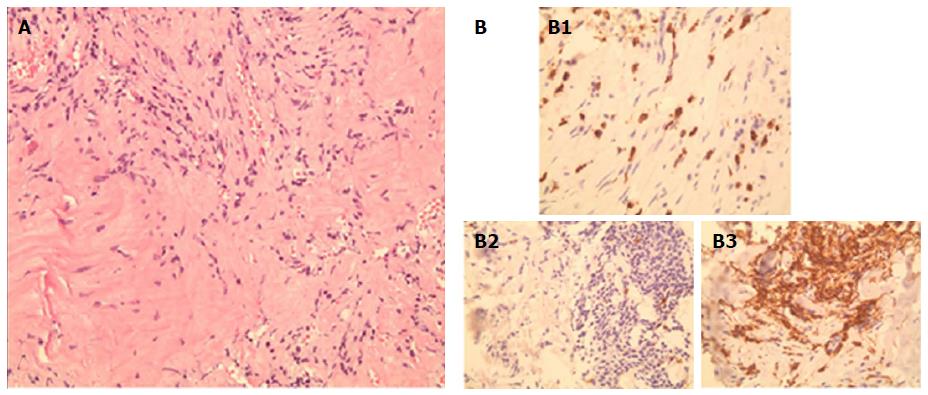 Figure 3 (A) Heavy infiltration of lymphocytes, plasma cells, and histiocytes, within a background of spindle-shaped fibroblasts and myofibroblasts, arrayed in fascicles (B).
Immunostaining of tissues showing positivity for CD3 (B1), negativity for CD20 (B2), and positivity for CD138 (B3), respectively.
---
Citation: Degheili JA, Kanj NA, Koubaissi SA, Nasser MJ. Indolent lung opacity: Ten years follow-up of pulmonary inflammatory pseudo-tumor. World J Clin Cases 2017; 5(2): 61-66
---