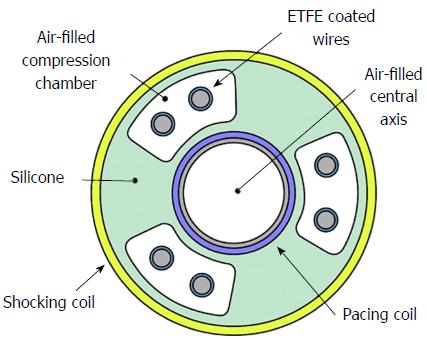 Figure 1 Cross-section design of a modern implantable cardioverter-defibrillator lead.
ETFE: Ethylenetetrafluoroethylene.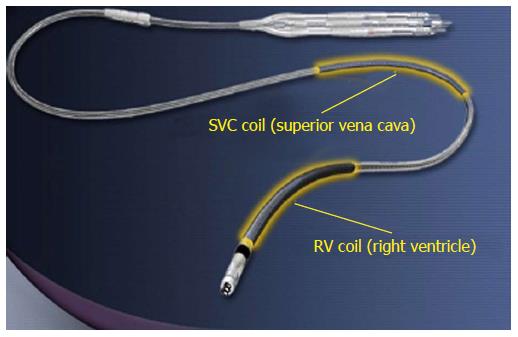 Figure 2 A typical transvenous implantable cardioverter-defibrillator lead with DF-1 connection and dual-coil design.
SVC: Superior vena cava.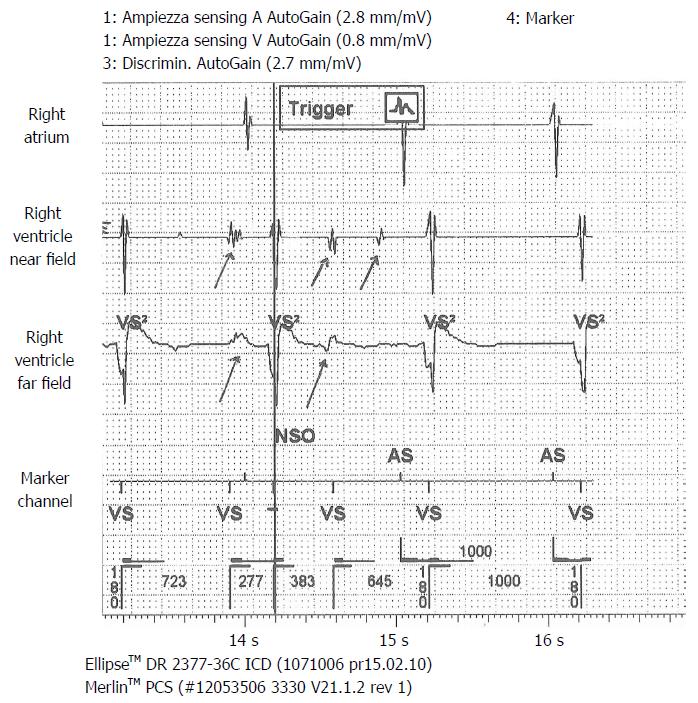 Figure 4 Intracardiac electrogram recording of nonphysiological sensed events due to insulation failure in the patient managed in our center.
NSO: Non sustained oversensing; AS: Atrial sensing; VS: Ventricular sensing.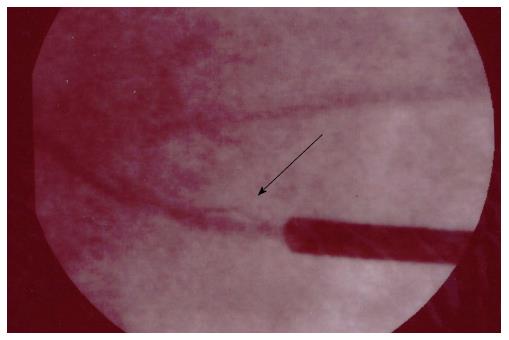 Figure 5 Fluoroscopy image of Kentrox conductor externalization just proximal to the ventricular coil in the patient managed in our center.
---
Citation: De Maria E, Borghi A, Bonetti L, Fontana PL, Cappelli S. Externalized conductors and insulation failure in Biotronik defibrillator leads: History repeating or a false alarm? World J Clin Cases 2017; 5(2): 27-34
---