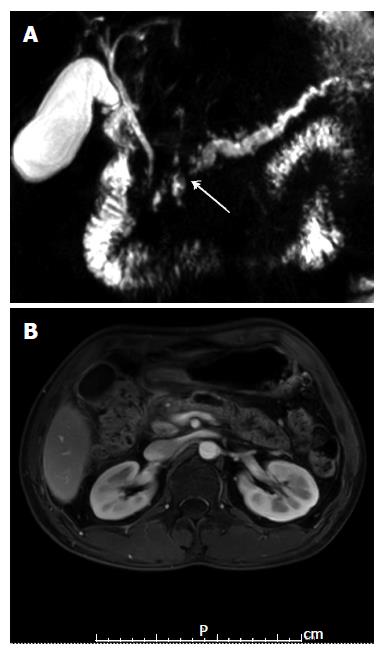 Figure 1 Radiologic imaging finding showing an atrophic pancreatic parenchyma dilatation of pancreatic duct to 7 mm in diameter.
A: Magnetic resonance image; B: Magnetic resonance cholangiopancreatography.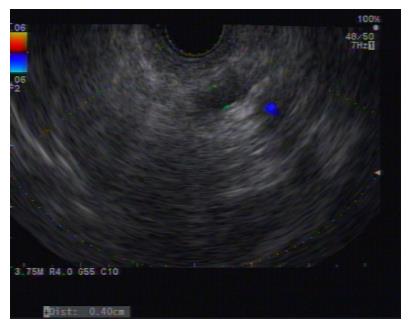 Figure 2 Echoview of the main pancreatic duct, from the body to tail, showing irregular and tortuous configuration and dilation up to 7 mm.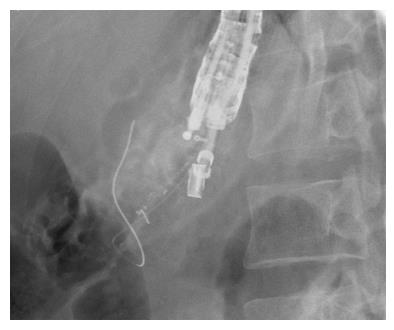 Figure 4 Fluoroscopic view showing the guidewire at the point it was hindered from passing through the papilla.
---
Citation: Chang A, Aswakul P, Prachayakul V. Chronic pancreatic pain successfully treated by endoscopic ultrasound-guided pancreaticogastrostomy using fully covered self-expandable metallic stent. World J Clin Cases 2016; 4(4): 112-117
---