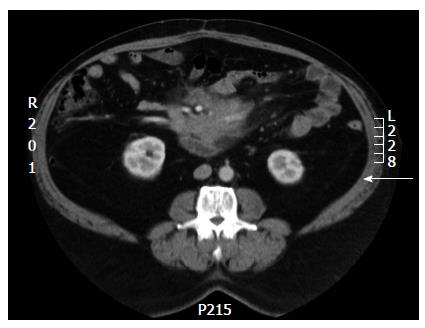 Figure 1 Pseudocapsule and fat ring sign were clearly visualised on initial computerised tomography scan.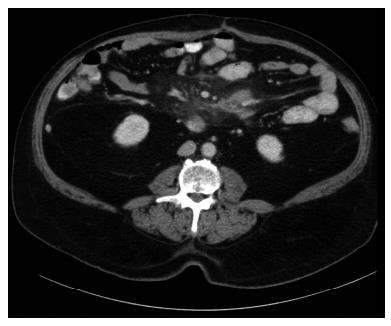 Figure 2 Follow up computerised tomography scan showed significant improvement after treatment with prednisolone and tamoxifen.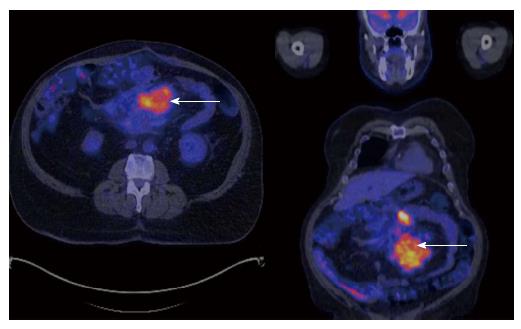 Figure 3 Positron emission tomography scan shows an intensely fluorodeoxyglucose avid heterogeneous nodal masses in the mesentery and adjacent lymph nodes.
---
Citation: Shah S, Mahy G, Roche E. Rare case of sclerosing mesenteritis and low grade follicular lymphoma. World J Clin Cases 2016; 4(4): 108-111
---