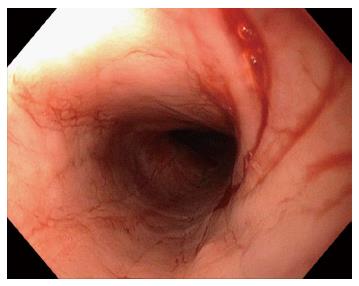 Figure 1 Linear esophageal furrows and a tight benign appearing esophageal stricture in the proximal esophagus (25 cm from incisors).
Mild self-limiting blood ooze following esophageal dilatation. Mucosa biopsies were suggestive of lymphocytic esophagitis.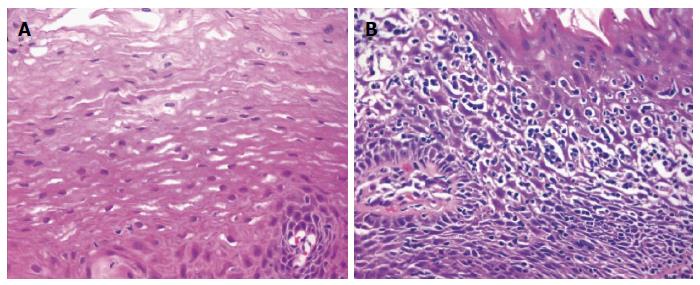 Figure 2 Histopathologic findings.
A: Normal esophageal mucosa with stratified squamous epithelium and no inflammatory cells present; B: Lymphocytic esophagitis with marked spongiosis and intraepithelial lymphocyte infiltration in basal and peripapillary fields. No granulocytes present (reproduced from ref. [3]).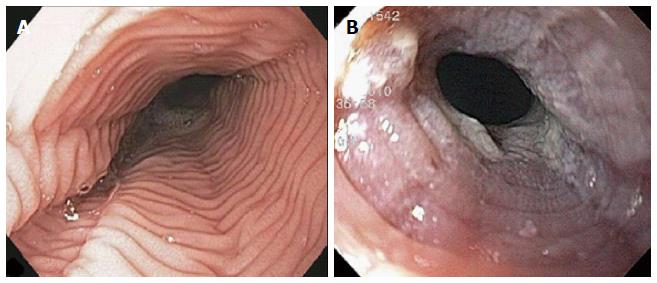 Figure 3 Upper gastrointestinal findings in two patients with eosinophilic esophagitis.
A: Lymphocytic esophagitis esophageal rings; B: Esophageal rings, linear furrows and whitish exudates. In both cases the clinical suspicion was eosinophilic esophagitis but biopsies were consistent with lymphocytic esophagitis (reproduced from ref. [4]).
---
Citation: Jideh B, Keegan A, Weltman M. Lymphocytic esophagitis: Report of three cases and review of the literature. World J Clin Cases 2016; 4(12): 413-418
---