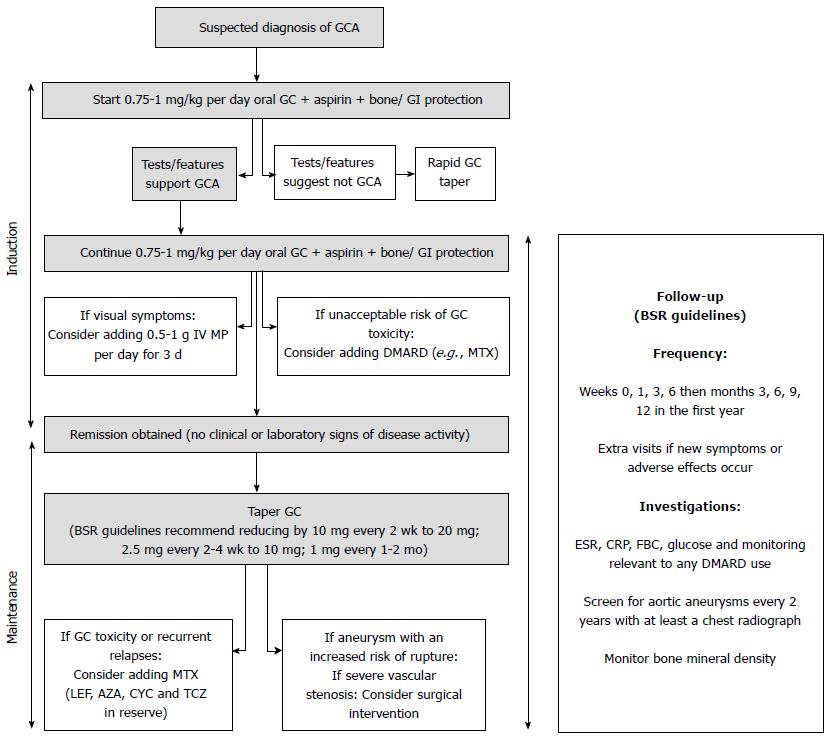 Figure 1 Current schema for giant cell arteritis treatment.
AZA: Azathioprine; BSR: The British Society for Rheumatology; CRP: C-reactive protein; CYC: Cyclophosphamide; DMARDs: Disease-modifying antirheumatic drugs; ESR: Erythrocyte sedimentation rate; FBC: Full blood count; GC: Glucocorticoids; GI: Gastrointestinal; GCA: Giant cell arteritis; IV: Intravenous; LEF: Leflunomide; MP: Methylprednisolone; MTX: Methotrexate; TCZ: Tocilizumab.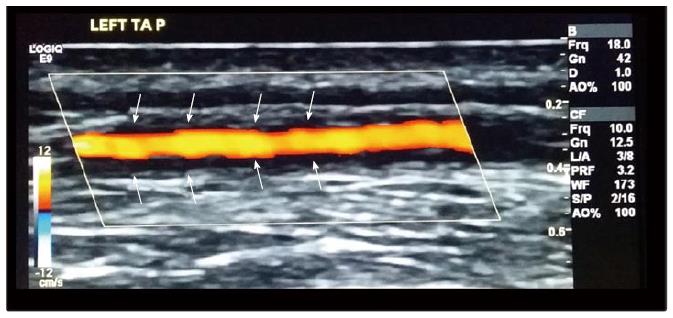 Figure 2 Ultrasound of the left temporal artery showing a dark halo (arrows) around the vessel wall of the parietal branch compatible with vascular inflammation.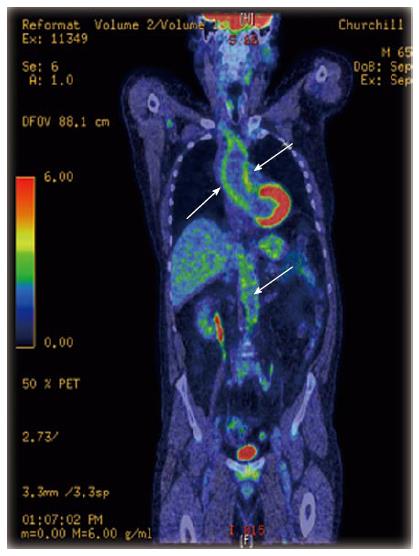 Figure 3 Whole body positron emission tomography-computerised tomography scan of a patient with large vessel vasculitis, showing increased fluorodeoxyglucose uptake in the ascending and abdominal aorta (arrows).
---
Citation: Ponte C, Rodrigues AF, O'Neill L, Luqmani RA. Giant cell arteritis: Current treatment and management. World J Clin Cases 2015; 3(6): 484-494
---