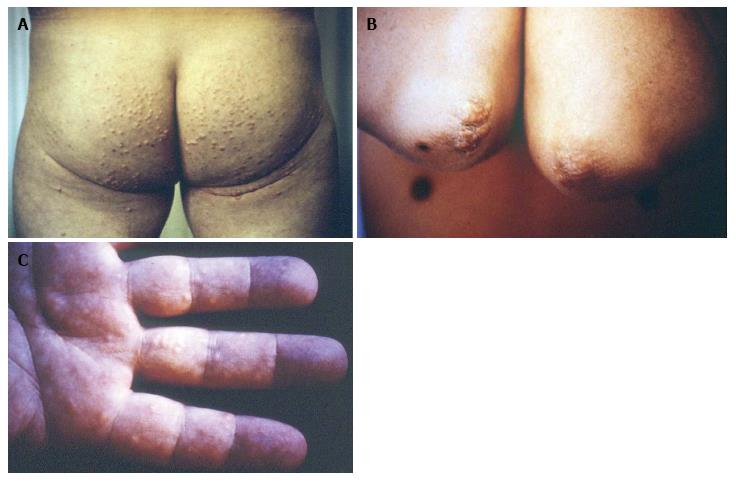 Figure 1 Tuberous xanthomas over the patient's elbows, striated palmar xanthomas and eruptive xanthomas on his buttocks.
A: Eruptive xanthomas; B: Tuberous xanthomas; C: Striated palmar xanthomas.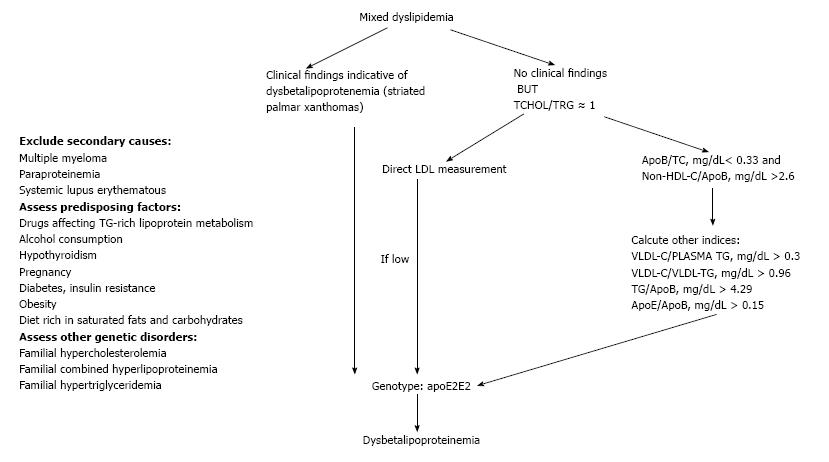 Figure 2 Diagnostic algorithm of dysbetalipoproteinemia.
TC: Total cholesterol; TG: Triglycerides; ApoB: Apolipoprotein B; VLDL-C: Very low density lipoprotein cholesterol; VLDL-TG: Very low density lipoprotein triglycerides; ApoE: Apolipoprotein E; Non-HDL-C: Non high density lipoprotein cholesterol.
---
Citation: Kei A, Miltiadous G, Bairaktari E, Hadjivassiliou M, Cariolou M, Elisaf M. Dysbetalipoproteinemia: Two cases report and a diagnostic algorithm. World J Clin Cases 2015; 3(4): 371-376
---