Copyright
©2014 Baishideng Publishing Group Co.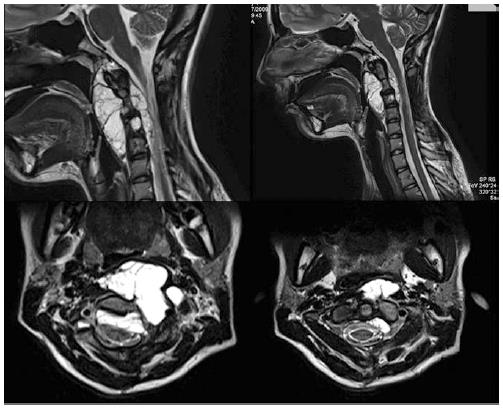 Figure 1 Sagittal and axial T2-weighted magnetic resonance imaging showed diffuse increased signal of a lesion of C2-C3-C4 with important retropharyngeal portion.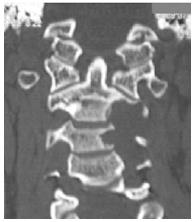 Figure 2 Preoperative coronal computed tomography of the cervical spine demonstrating an osteolytic process involving vertebral body of C2, C3 and C4.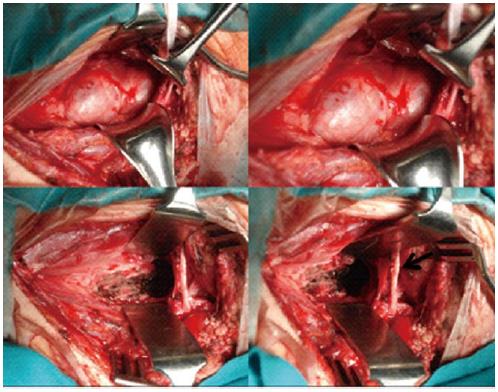 Figure 3 Intraoperative photos shows before (above) and after (below) en bloc excision of the retropharyngeal portion.
The arrow points to the hypoglossal nerve.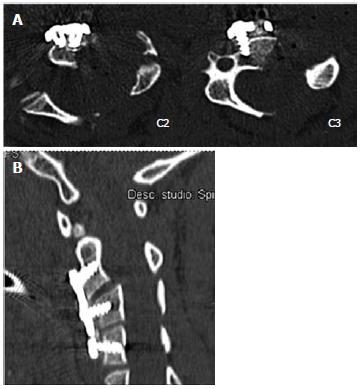 Figure 4 Postoperative axial (A) and sagittal (B) reconstructed computed tomography scans of the cervical spine shows the oblique corpectomies and a fixation with an anterior plating C2-C4.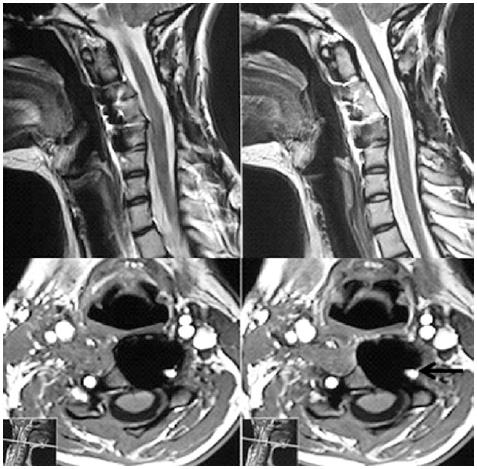 Figure 5 T2 (above) and T1 with gadolinium contrast (below) magnetic resonance imaging shows total resection of the tumor.
The arrow underlines the left vertebral artery.
---
Citation: Delfini R, Marruzzo D, Tarantino R, Marotta N, Landi A. Multilevel oblique corpectomies as an effective surgical option to treat cervical chordoma in a young girl. World J Clin Cases 2014; 2(3): 57-61
---