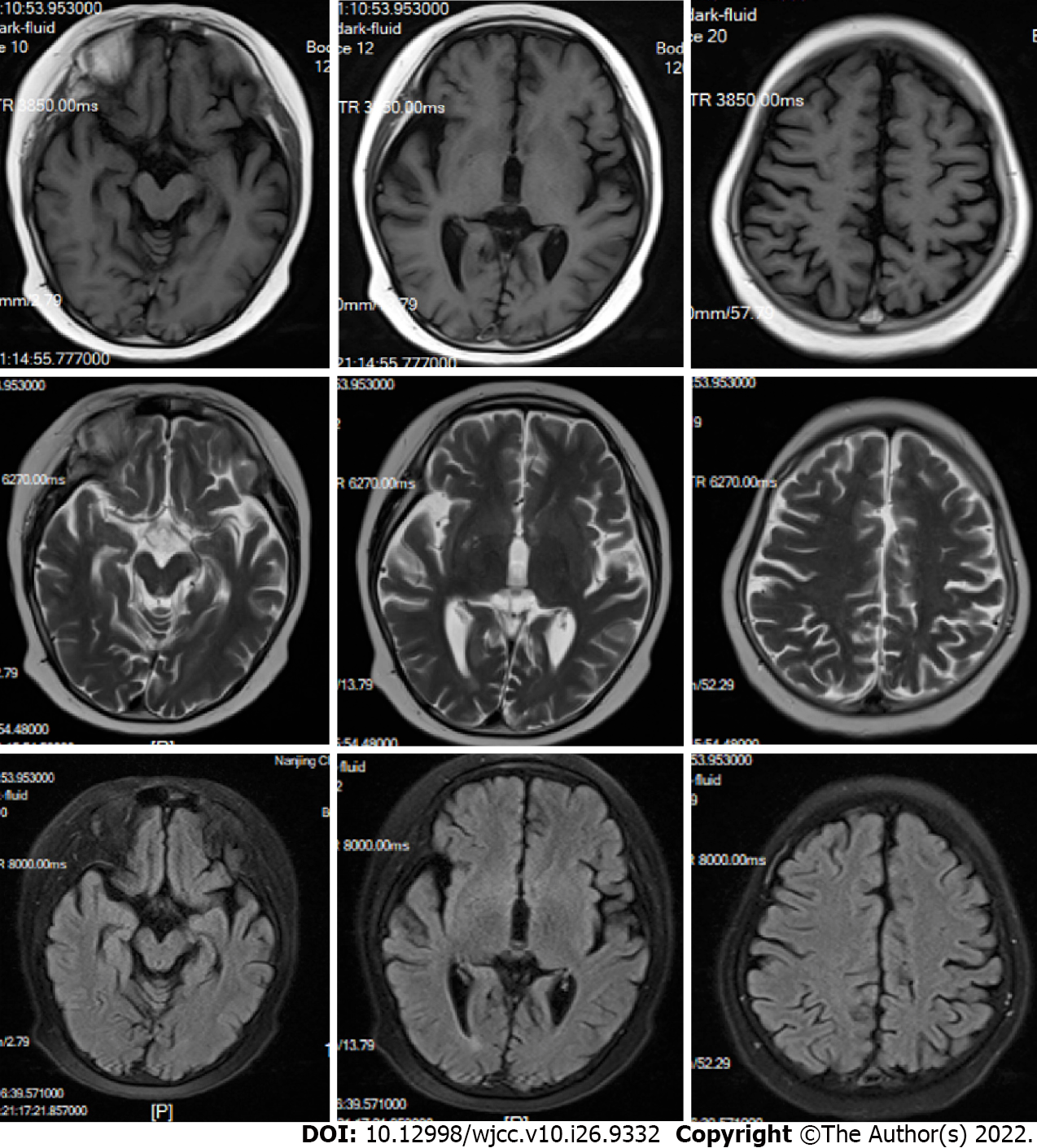 Figure 1 Brain magnetic resonance imaging showed diffused short T1/long T2 signals in the occipital, parietal cortex, and basal ganglia area.
No significant findings in midbrain.
Figure 3 Comparison of copy number variations and central nervous system or neuropsychiatric disorders in this study and documented Decipher patients.
Red boxes show the regions of heterozygous deletions. The genome coordinates had been lifted over from GRCh37 to GRCh38. DD: Developmental delay; GDD: Global developmental delay; ID: Intellectual disability.
---
Citation: Xu M, Jiang J, He Y, Gu WY, Jin B. Early-onset ophthalmoplegia, cervical dyskinesia, and lower extremity weakness due to partial deletion of chromosome 16: A case report. World J Clin Cases 2022; 10(26): 9332-9339
---