Copyright
©2013 Baishideng Publishing Group Co.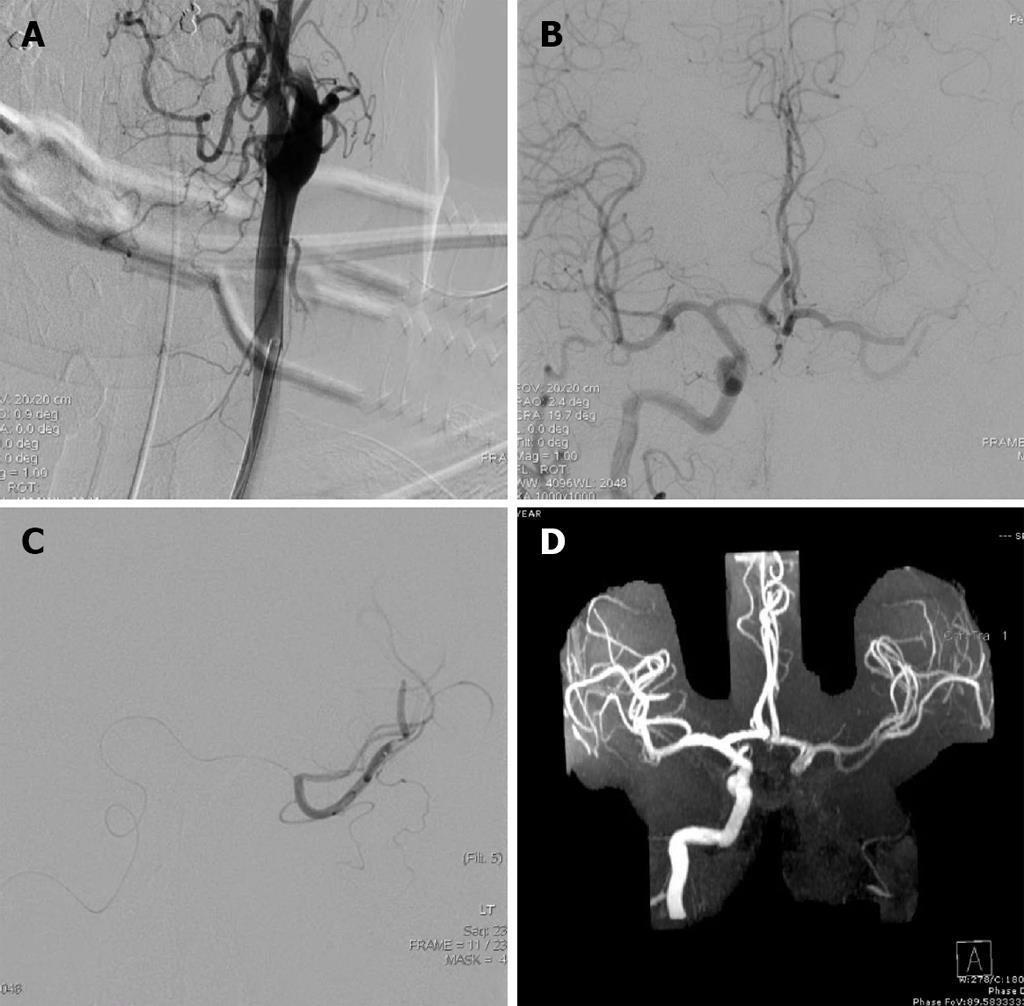 Figure 1 Pre and post intervention cerebral angiography. A: Left carotid occlusion from likely dissection; B: Cross filling of the left internal carotid artery distribution via right internal carotid artery injection. The left middle cerebral artery (MCA) distribution does not completely opacify due to thrombus; C: Microcatheter crossing into the left MCA via the anterior communicating artery. Intra-arteria tissue plasminogen activator was delivered; D: Magnetic resonance angiography performed 10 h later confirms patency of the left MCA branches correlating with the patient's resolution of clinical symptoms.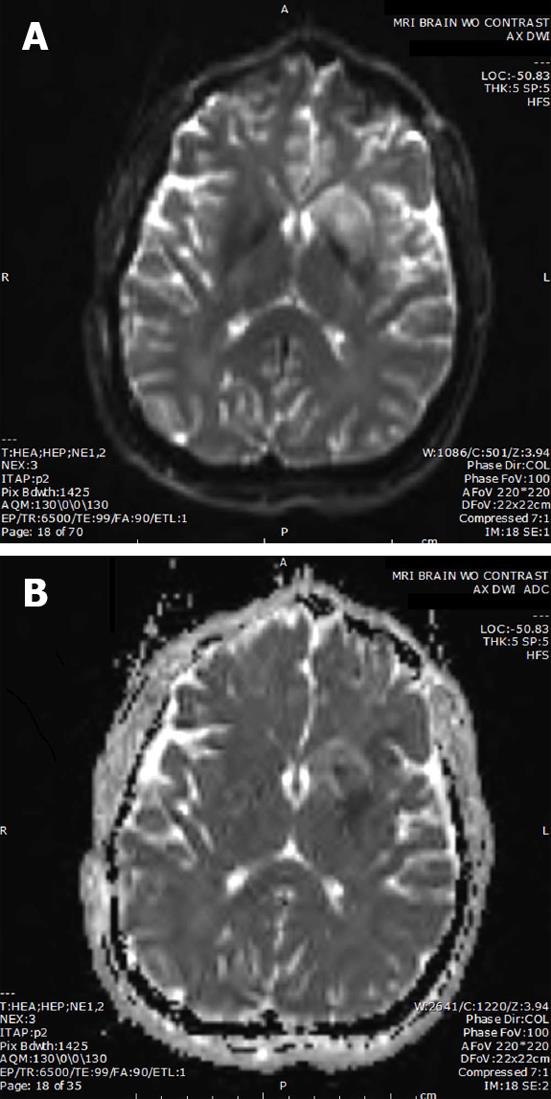 Figure 2 Ten hours post procedure imaging demonstrating small left subcortical infarct.
A: Post procedure diffusion weighted magnetic resonance imaging; B: Post procedure apparent diffusion coefficient.
---
Citation: Bulsara KR, Ediriwickrema A, Pepper J, Robertson F, Aruny J, Schindler J. Tissue plasminogen activator via cross-collateralization for tandem internal carotid and middle cerebral artery occlusion. World J Clin Cases 2013; 1(9): 290-294
---