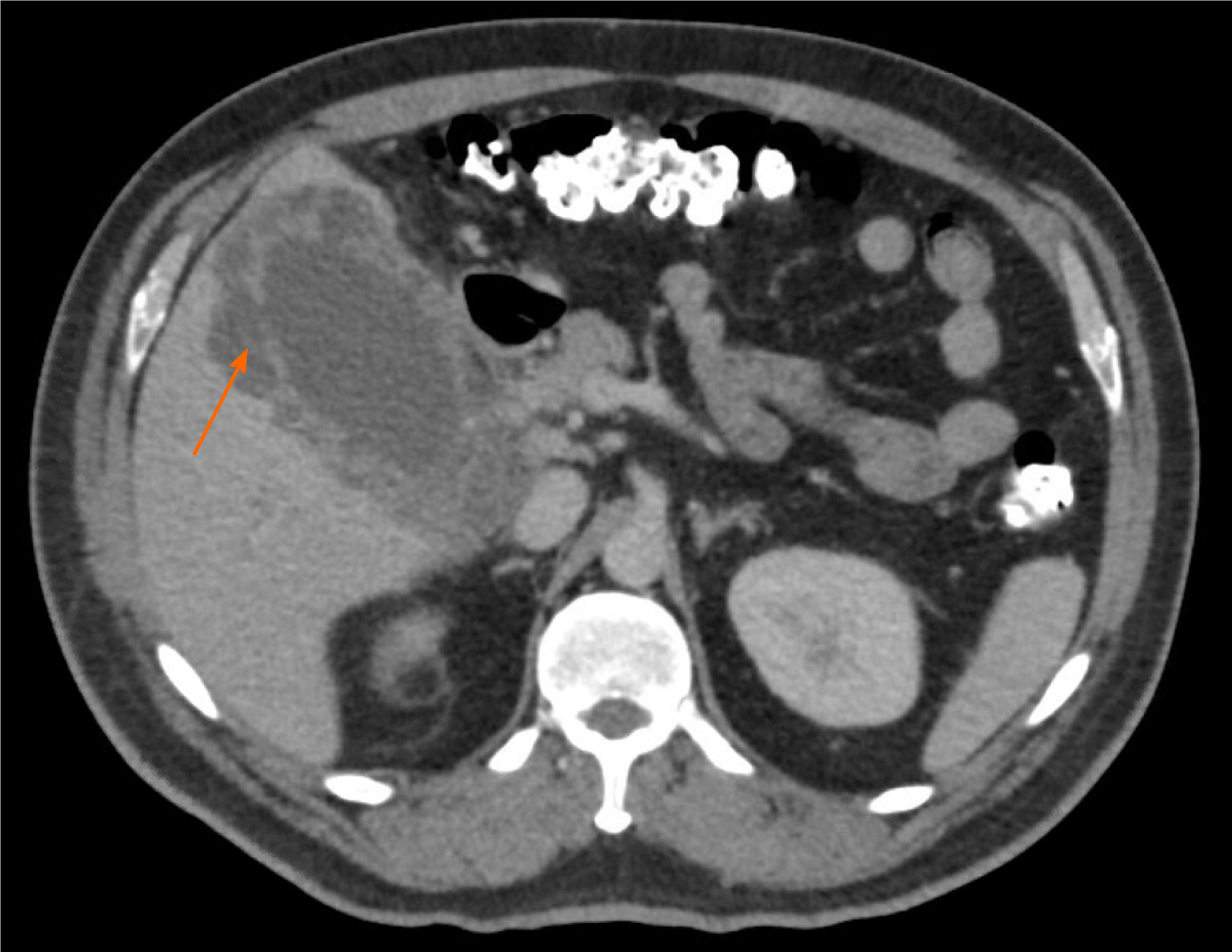 Figure 1 Abdominal computed tomography demonstrating discontinuity of the gallbladder wall consistent with perforation (orange arrow), as well as a soft tissue density in the area of the porta hepatis.
Figure 2 Micrograph of a para-aortic lymph node showing classic Hodgkin lymphoma.
A typical binucleated Reed-Sternberg cell (arrow) is surrounded by small lymphocytes, macrophages and occasional plasma cells.
Figure 3 Positron emission tomography with 2-deoxy-2-(fluorine-18) fluoro-D-glucose integrated with computed tomography demonstrating the following findings.
A and C: Axial and coronal views, respectively, displaying intense metabolic activity associated with the gallbladder, and a soft tissue density at the level of the proximal common bile duct and cystic duct; B and D: Axial and coronal views, respectively, displaying several enlarged and hypermetabolic peri-aortic lymph nodes proximal to the aortic bifurcation (white arrows).
---
Citation: Manesh M, Henry R, Gallagher S, Greas M, Sheikh MR, Zielsdorf S. Hodgkin lymphoma masquerading as perforated gallbladder adenocarcinoma: A case report. World J Gastrointest Surg 2021; 13(10): 1279-1284
---