World J Gastrointest Surg.
Feb 27, 2018;
10(2): 6-12
Published online Feb 27, 2018. doi: 10.4240/wjgs.v10.i2.6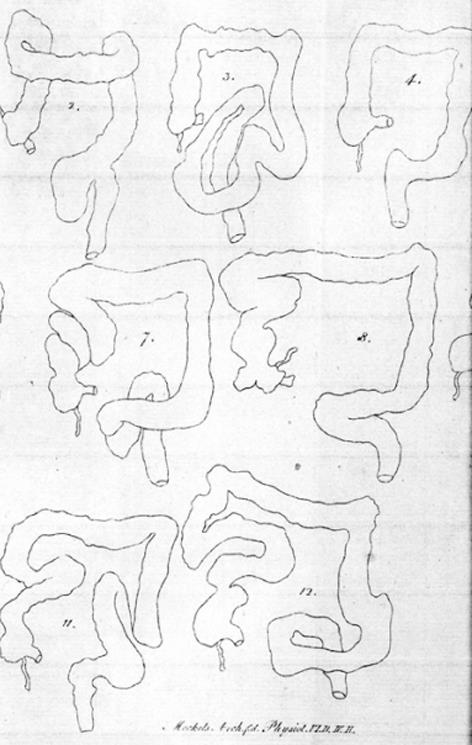 Figure 1 Handmade drawings of dolichocolon forming tortuosities, loops and kinks.
From Monterossi[2], 1820.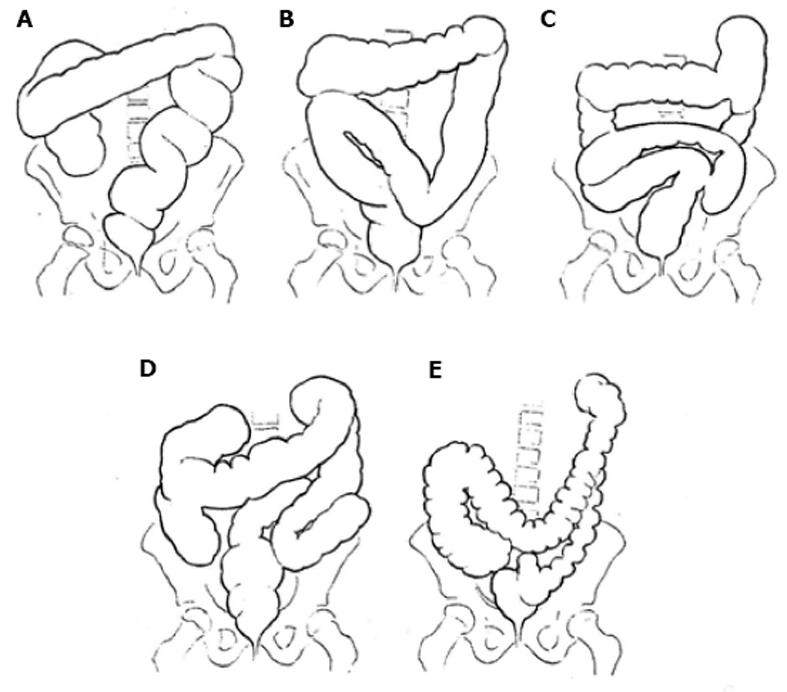 Figure 2 Different types of dolichocolon.
A-C: Redundancies in the sigmoid; D: Generalized redundancies; E: Low transverse colon. From Caffey[16], 1961.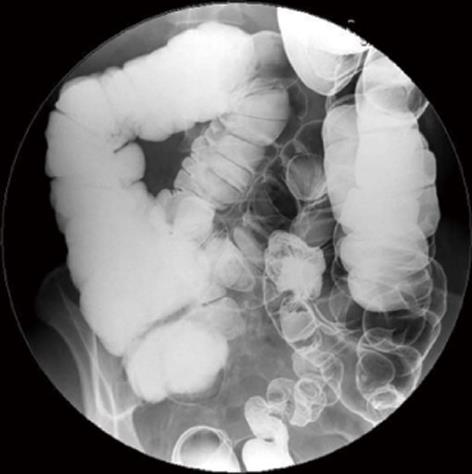 Figure 3 Barium enema showing a fully developed dolichocolon: A sigmoid loop rising over the line between the iliac crests, a transverse colon below the same line and extra loops at the flexures.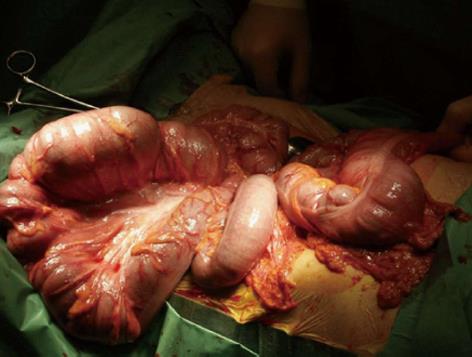 Figure 4 Dolichocolon with loose mesenteries allowing the colon to be drawn out of the abdomen: The transverse colon is localized at the right, and the sigmoid loop at the left.
---
Citation: Raahave D. Dolichocolon revisited: An inborn anatomic variant with redundancies causing constipation and volvulus. World J Gastrointest Surg 2018; 10(2): 6-12
---