Copyright
©2011 Baishideng Publishing Group Co.
World J Gastrointest Oncol.
Jun 15, 2011;
3(6): 103-106
Published online Jun 15, 2011. doi: 10.4251/wjgo.v3.i6.103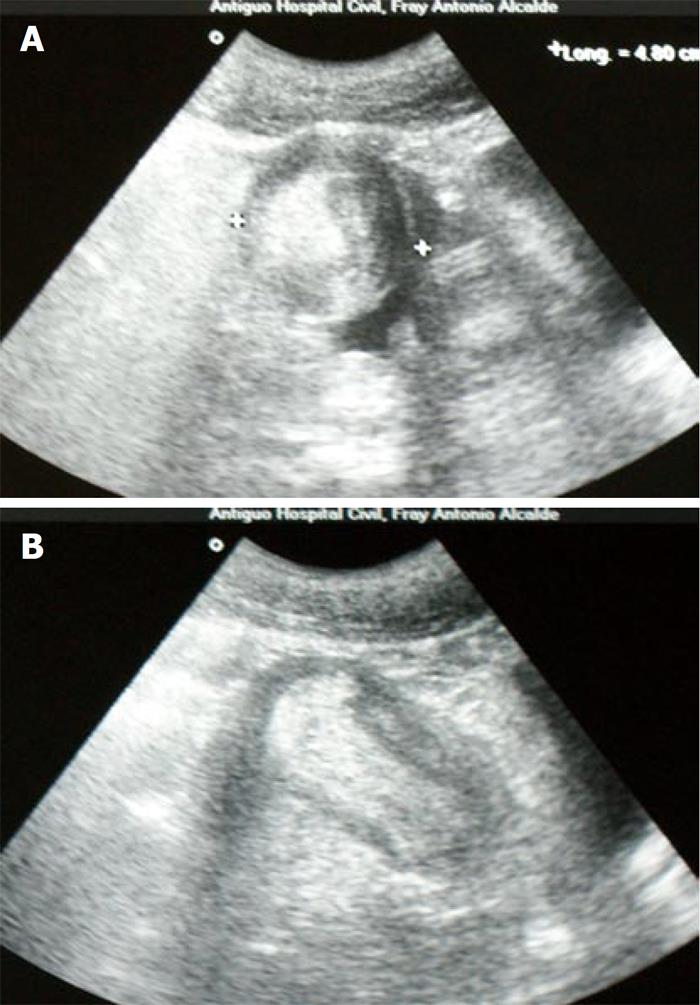 Figure 2 Ultrasonographic feature of a "target" sign on a transverse view (A), and a "sausage-shaped image" in a longitudinal view (B).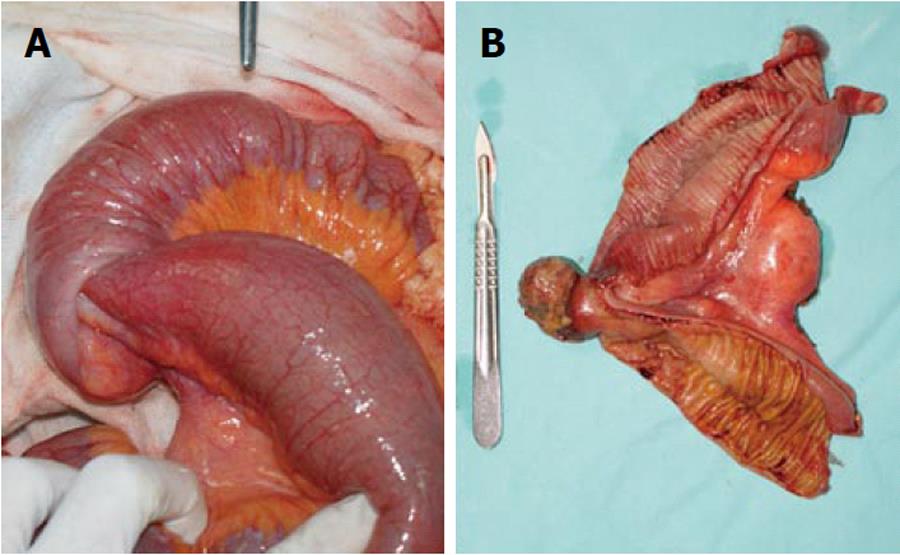 Figure 3 Distended bowel proximal to the intussusception (A), open surgical specimen showing a 3 cm pedunculated-type polypoid tumor (B).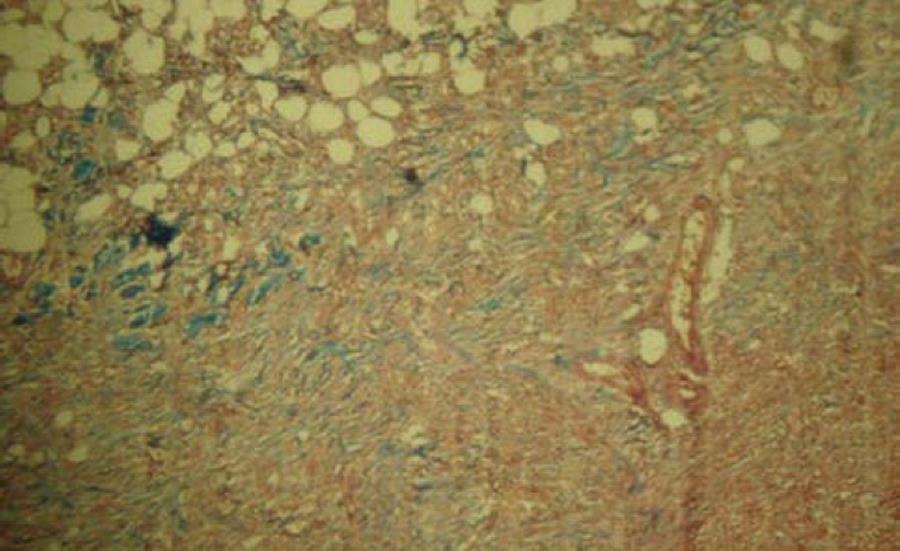 Figure 4 Histopathologic appearance of the ileal tumor showing an active mesenchymal lesion, with no malignant transformation (Masson's trichrome stain, × 10).
---
Citation: Nuño-Guzmán CM, Arróniz-Jáuregui J, Espejo I, Solís-Ugalde J, Gómez-Ontiveros JI, Vargas-Gerónimo A, Valle-González J. Adult intussusception secondary to an ileum hamartoma. World J Gastrointest Oncol 2011; 3(6): 103-106
---