World J Gastrointest Oncol.
Apr 15, 2010;
2(4): 209-212
Published online Apr 15, 2010. doi: 10.4251/wjgo.v2.i4.209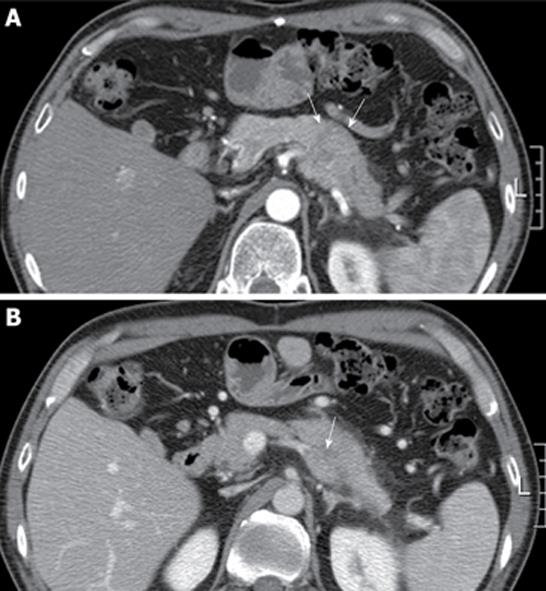 Figure 1 Abdominal computed tomography finding.
A: Computed tomography showed an irregular mass in the tail of the pancreas that was associated with dilatation of the distal pancreatic duct (arrow); B: With a contrast-enhanced scan, the mass projected into the splenic vein (arrow).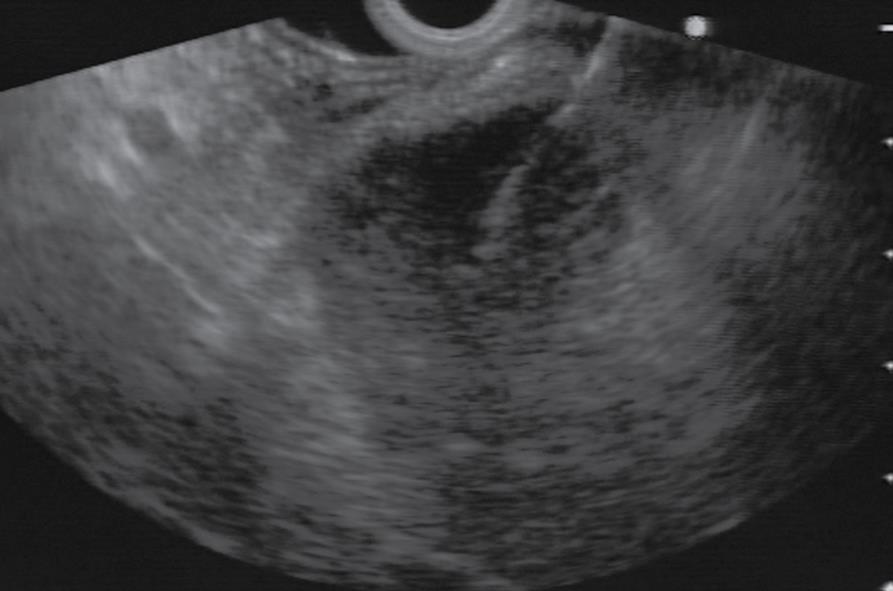 Figure 2 Linear endosonography (EUS) image revealing fine needle aspiration of a rounded, well-defined mass (5 cm in diameter) in tail of pancreas.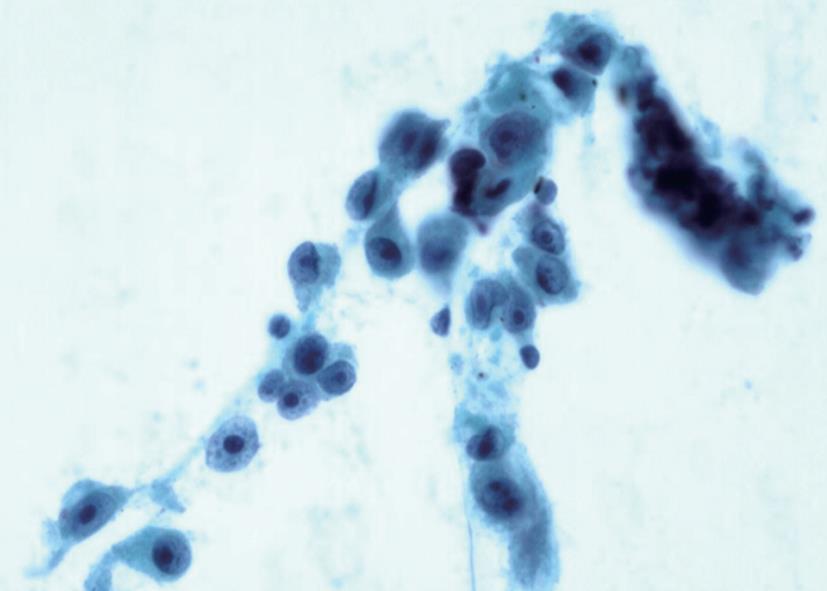 Figure 3 Photomicrograph of cytologic specimen obtained by EUS-guided showing a poorly differentiated carcinoma with histological features consistent with a metastasis from his previous hepatocellular carcinoma (Papanicolaou stain, × 200).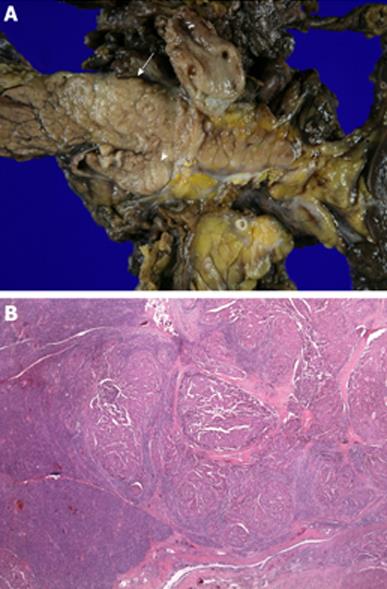 Figure 4 Surgical specimen.
A: The tumor was 4.5 cm × 3.4 cm × 2 cm in size in the tail of the pancreas (arrow) and invaded the splenic vein (arrow head); B: Microscopic examination revealed metastatic hepatocellular carcinoma in the pancreas (HE, × 40).
---
Citation: Woo SM, Park JW, Han SS, Choi JI, Lee WJ, Park SJ, Hong EK, Kim CM. Isolated pancreatic metastasis of hepatocellular carcinoma after curative resection. World J Gastrointest Oncol 2010; 2(4): 209-212
---