World J Gastrointest Endosc.
Jan 25, 2016;
8(2): 86-103
Published online Jan 25, 2016. doi: 10.4253/wjge.v8.i2.86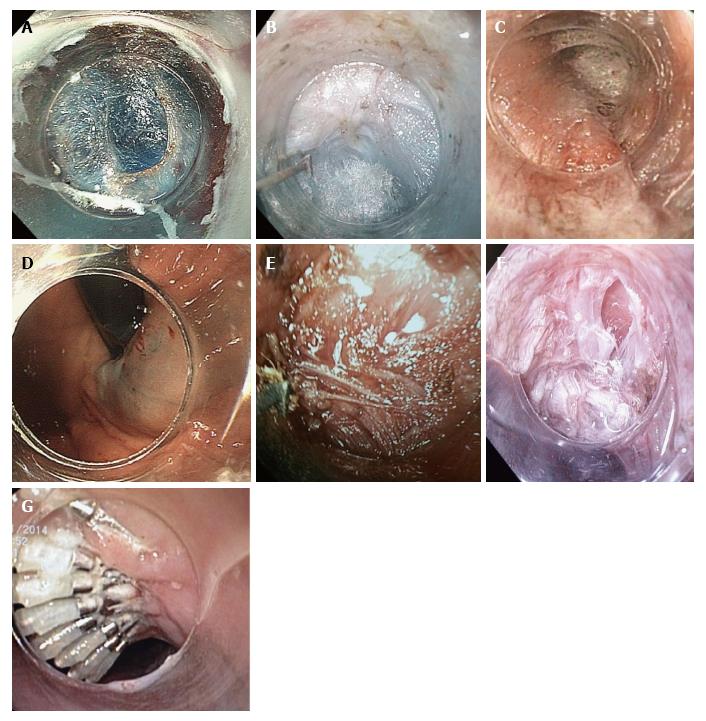 Figure 1 Peroral endoscopic myotomy stages.
A: Mucosal entry after longitudinal incision at the 2-o'clock position; B: Submucosal tunneling. Ectopic innermost longitudinal muscle bundles in front of the circular muscle layer are recognized; C: Palisade vessels at the EGJ inside the tunnel; D: Blue dye at retroversion in the stomach confirms tunnel extension to gastric side; E: The sharp tip of the TT-knife is used to catch circular muscle bundles and then retract them toward the esophageal lumen; F: Longitudinal muscle is identified at the bottom of myotomy site. Longitudinal muscle fibers split each other and a gap is recognized, creating an unintentional, partly full-thickness myotomy; G: Mucosal closure with endoscopic clips. EGJ: Esophagogastric junction.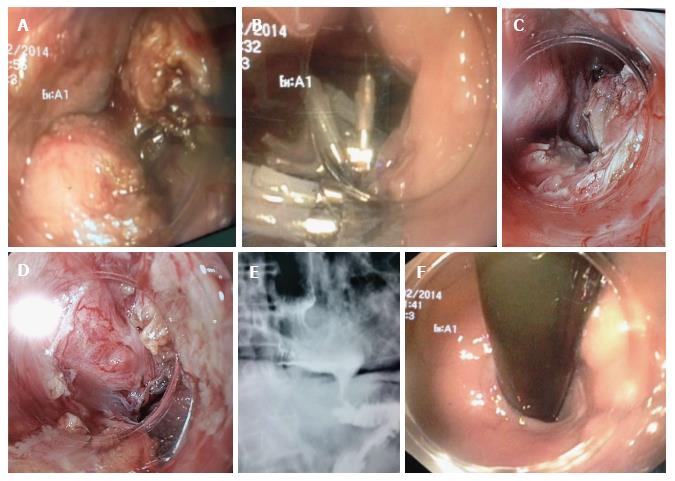 Figure 2 Bilateral peroral endoscopic myotomy in advanced sigmoid (S2) type achalasia with mega esophagus and severe dysphagia in a 74-year-old male with 35-year-old history of achalasia.
A: Anterior myotomy. Circular muscle is too thick; B: Closure of the mucosal entry by clips after anterior POEM; C and D: Posterior myotomy at the opposite site. We recognize the mucosal flap and myotomy site; E: Esophagogram after redo-posterior POEM showed sigmoid and dilated esophagus but satisfactory passage of contrast; F: Open EGJ at retroversion. POEM: Peroral endoscopic myotomy; EGJ: Esophagogastric junction.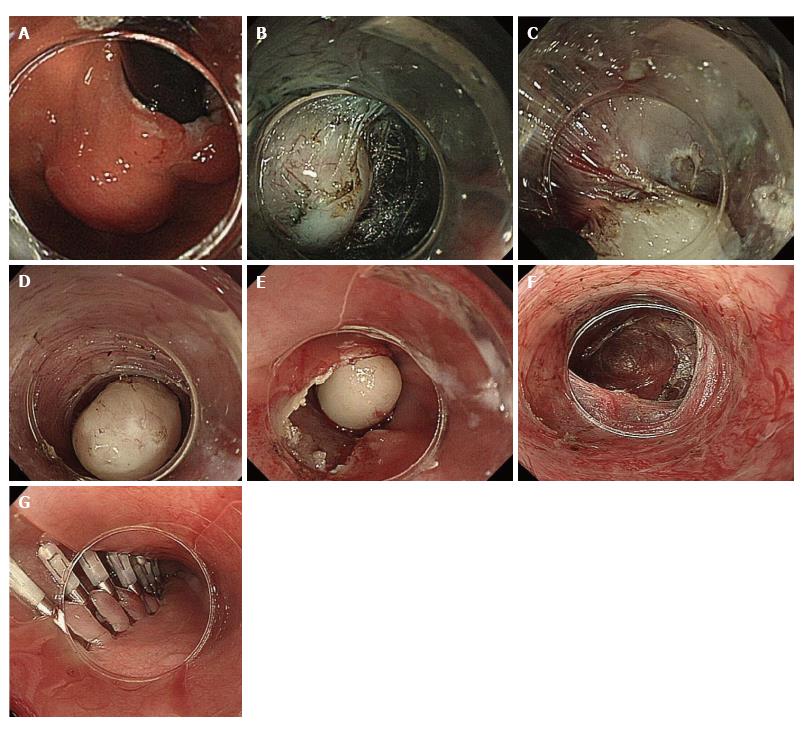 Figure 3 Schema of stages of peroral endoscopic tumor resection.
A: Gastric cardia SMT in retroversion view; B: Submucosal tunneling. After initial mucosal incision approximately 5 cm proximal to the edge of the SMT, saline and indigo carmine are injected to create a mucosal bleb. A submucosal tunnel is created by dissecting the submucosal fibers. Submucosal dissection is advanced beyond the distal tumor edge; C: Tumor excision. The submucosal tumor is dissected from the muscle layer. All muscle bundles that connect to the submucosal tumor are cut with the triangle-tip knife; D and E: Removal of the submucosal tumor. The totally mobilized tumor is extracted from the submucosal space (D) through the mucosal incision (E). The submucosal tumor is caught tightly by endoscopic suction at the tip of its distal attachment. Submucosal tumors generally have an oval shape, which enables smooth removal out through the mucosal entry; F: Submucosal tunnel after removal of SMT; G: Closure of the mucosal entry incision. After confirmation of complete hemostasis in the submucosal tunnel (F), the mucosal entry is tightly closed with hemostatic clips. POET: Peroral endoscopic tumor resection; SMT: Submucosal tumor.
---
Citation: Eleftheriadis N, Inoue H, Ikeda H, Onimaru M, Maselli R, Santi G. Submucosal tunnel endoscopy: Peroral endoscopic myotomy and peroral endoscopic tumor resection. World J Gastrointest Endosc 2016; 8(2): 86-103
---