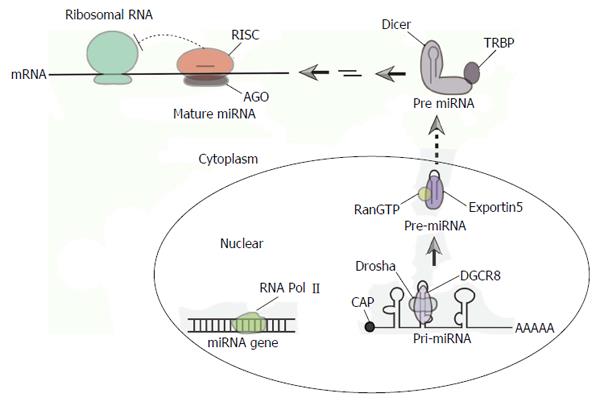 Figure 1 Schematic illustration of microRNA biogenesis.
mRNA: Messenger RNA; RISC: RNA-induced silencing complex; AGO: Argonaute; Pre-miRNA: Premature-microRNA; Pri-miRNA: Primary-microRNA; RNA pol II: RNA polymerase II.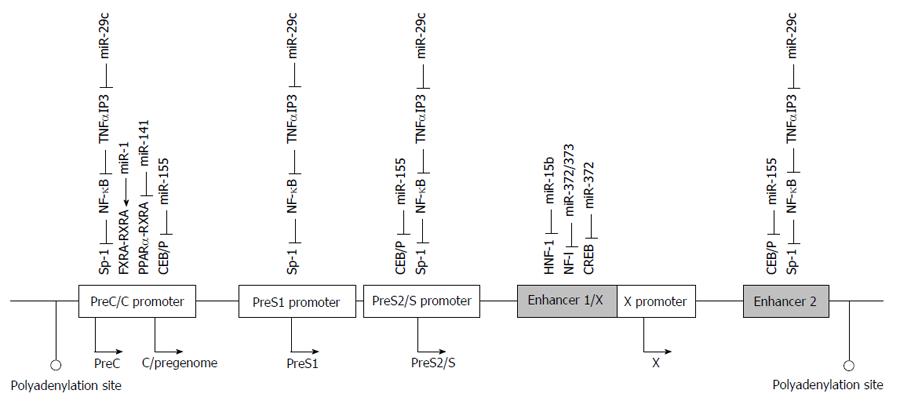 Figure 2 Summary of the effect of miRNAs on hepatitis B virus transcription. Binding sites of ubiquitous and hepatocyte-enriched transcription factors within HBV promoter and enhancer regions as well as miRNAs that can modulate target transcription factors are indicated. The various HBV promoter and enhancer sites are schematically depicted as boxes. HBV: Hepatitis B virus.
---
Citation: Mizuguchi Y, Takizawa T, Uchida E. Host cellular microRNA involvement in the control of hepatitis B virus gene expression and replication. World J Hepatol 2015; 7(4): 696-702
---