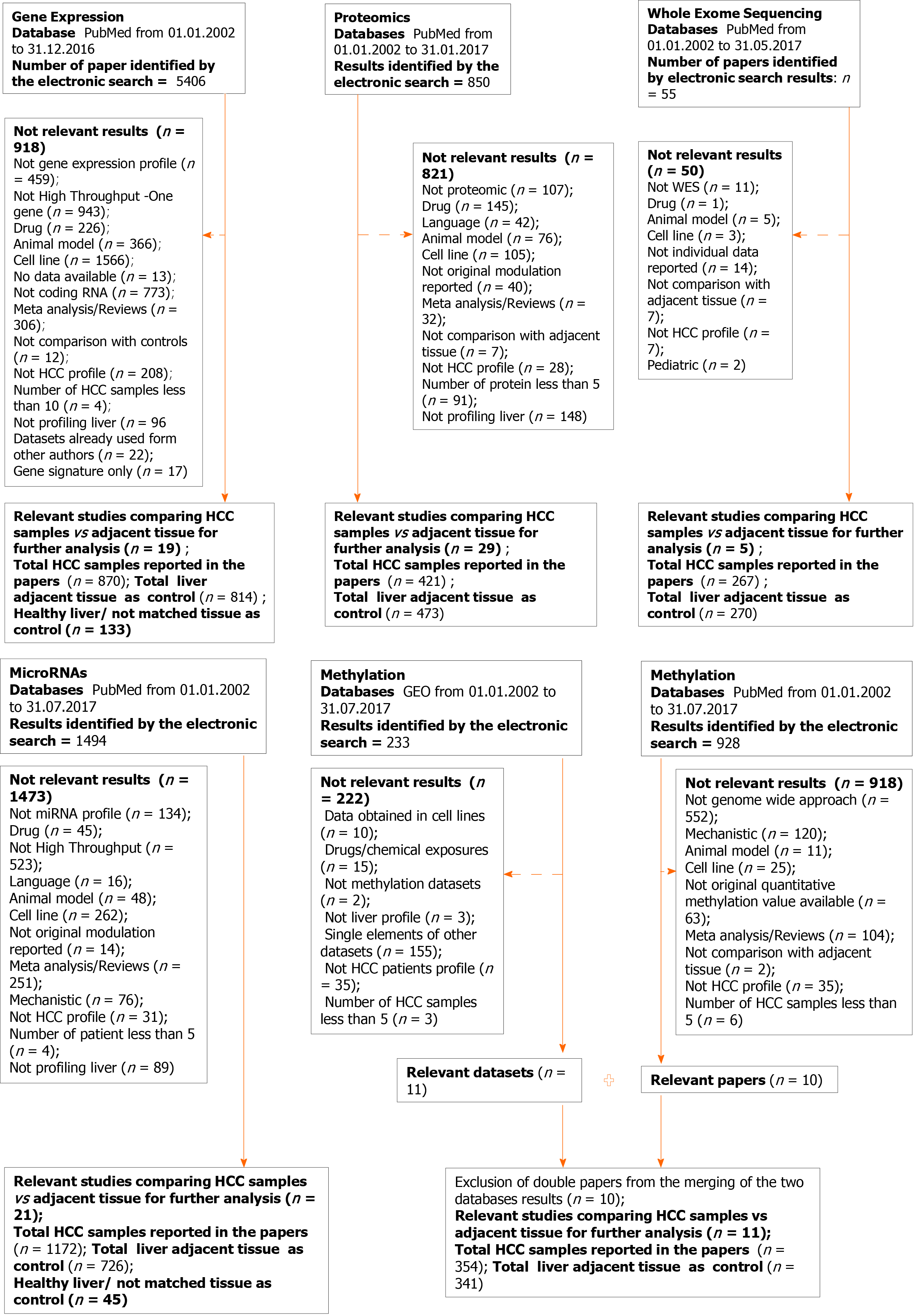 Figure 1 Flow chart showing the paper selection process and exclusion criteria for each data type: Gene expression, proteomics, whole exome sequencing, microRNAs and methylation.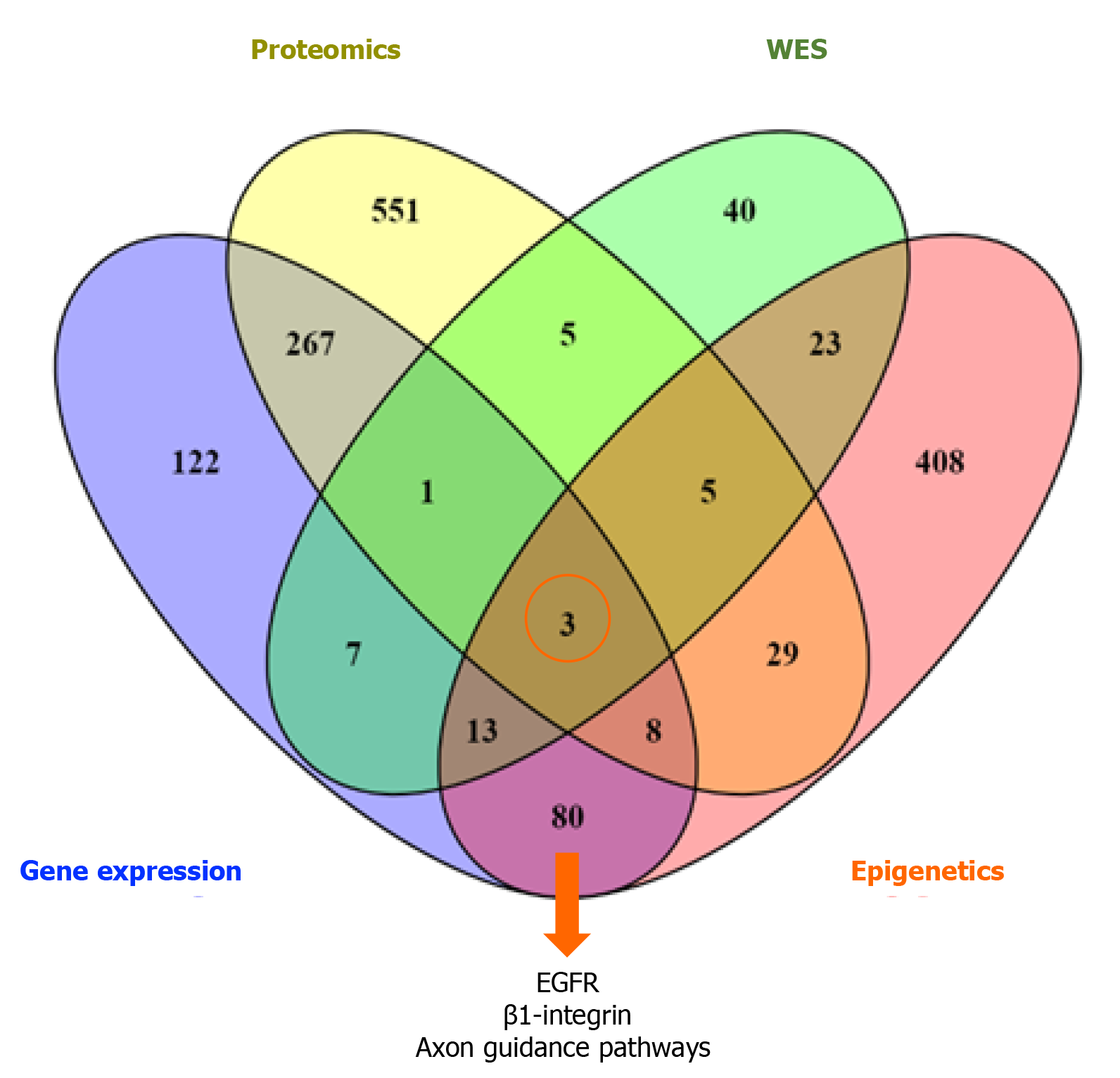 Figure 2 Venn diagram shows the three common pathways (EGFR, epidermal growth factor, β1-integrin, and axon guidance pathways) across the four different types of data.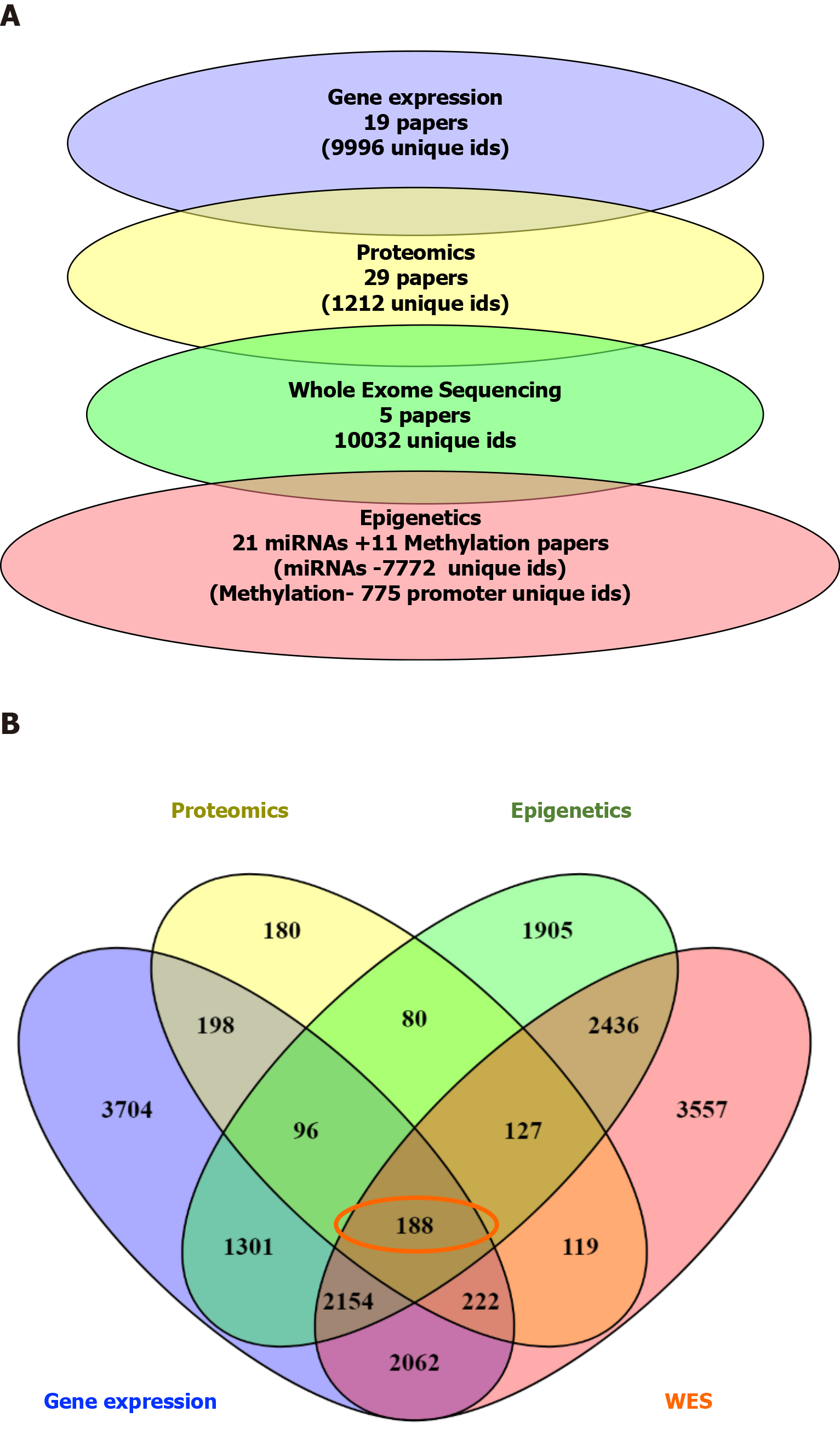 Figure 3 From the previous list of 188 common dysregulated elements in all different layers of data.
A: Number of genes/proteins identified in each data type
;
B: Venn diagram showing the 188 genes identified as commonly deregulated across the 4 different type of data.
---
Citation: Bhat M, Pasini E, Pastrello C, Rahmati S, Angeli M, Kotlyar M, Ghanekar A, Jurisica I. Integrative analysis of layers of data in hepatocellular carcinoma reveals pathway dependencies. World J Hepatol 2021; 13(1): 94-108
---