Copyright
©2011 Baishideng Publishing Group Co.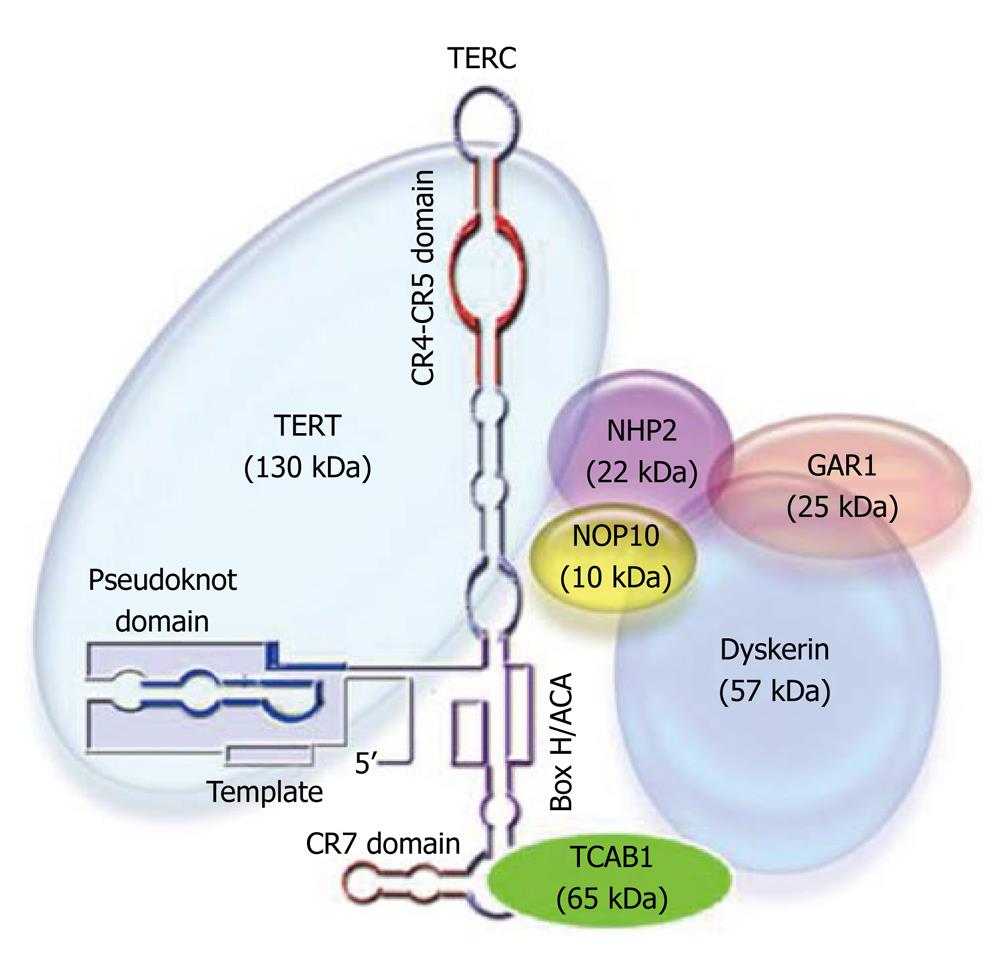 Figure 1 Telomerase enzyme.
Simplified illustration of the telomerase enzyme showing its main components: hTERT, hTERC, Dyskerin, NOP10, NHP2, GAR1, and TCAB1. Functional regions of the hTERC RNA (template, pseudoknot, CR4-CR5, Box H/ACA, and CR7) are indicated. Mutations in hTERT, hTERC, TCAB1, NOP10 or Dyskerin have been shown to be associated with a severe form of human bone-marrow deficiency known as dyskeratosis congenita.
---
Citation: Ly H. Telomere dynamics in induced pluripotent stem cells: Potentials for human disease modeling. World J Stem Cells 2011; 3(10): 89-95
---