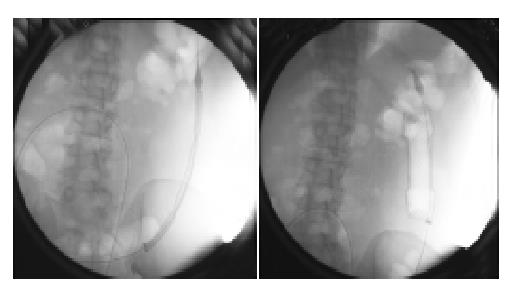 Figure 2 The first stent was appropriately positioned and deployed by withdrawing the enveloping membrane under fluoroscopic control to ensure that the lesion was adequately covered, thus relieving the obstruction.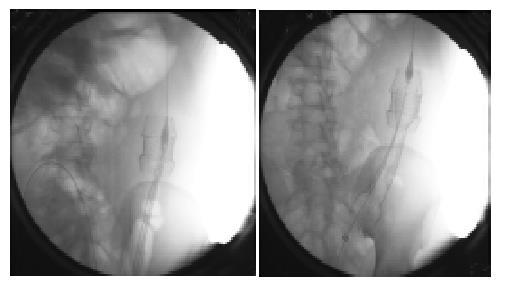 Figure 3 Clinical symptoms of obstruction recurred the next day.
Anteroposterior radiographs showed the stent migrated above the lesion and a second stent was needed. Second stent was deployed with the same stent placement techniques through the lumen of the first stent.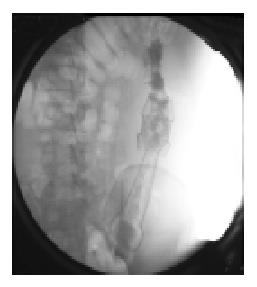 Figure 4 Radiograph obtained after a water-soluble enema on the day after the second stent was deployed shows that the stents expanded to provide an adequate lumen.
---
Citation: Guan YS, Sun L, Li X, Zheng XH. Successful management of a benign anastomotic colonic stricture with self-expanding metallic stents: A case report. World J Gastroenterol 2004; 10(23): 3534-3536
---