World J Gastrointest Surg.
Jan 27, 2017;
9(1): 25-36
Published online Jan 27, 2017. doi: 10.4240/wjgs.v9.i1.25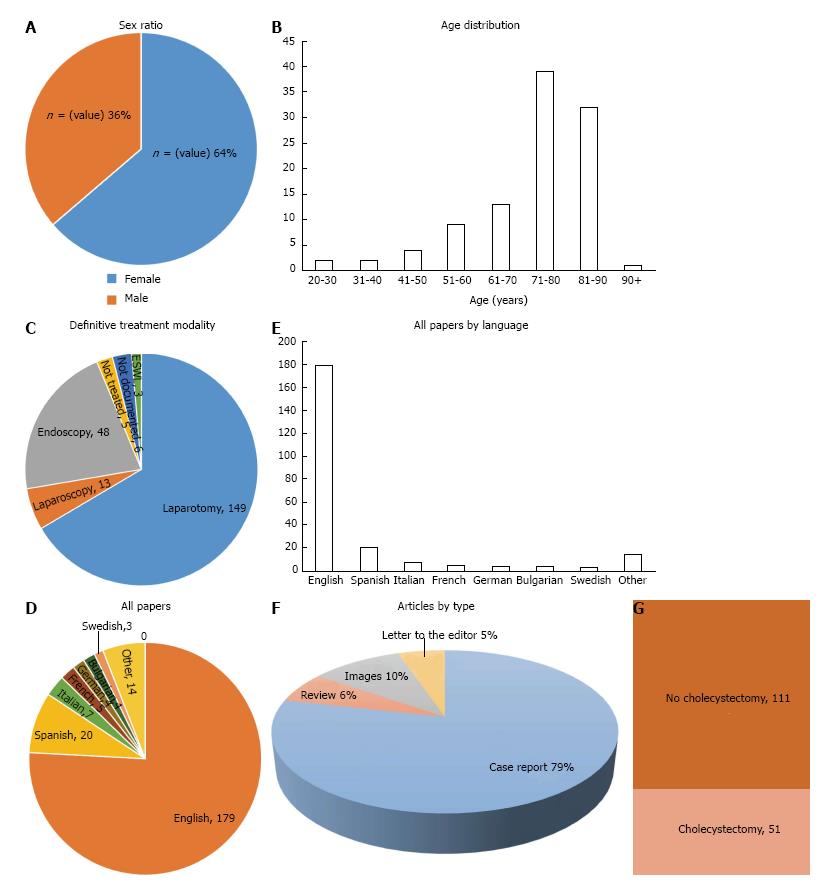 Figure 1 MEDLINE and PubMed searches were performed for the terms Bouveret's syndrome.
A: Sixty-four percent of the identified cases in the literature were female; B: Bouveret's syndrome is more common in elderly patients, with the majority of cases occurring above 71 years of age; C: While some cases were successfully treated endoscopically, the majority of cases require open surgical management; D and E: Articles not in English were translated to English using dependable medical dictionaries; F: Results of the literatures; G: In patients receiving surgical stone retrieval, the majority did not receive a concurrent or delayed cholecystectomy.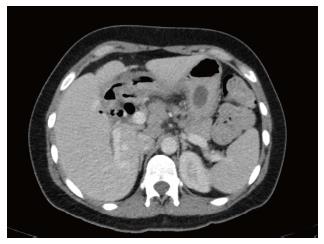 Figure 4 Cross section of computed tomography scan showing gallstone in the stomach and pneumobilia.
The gallbladder is contracted and gas-filled.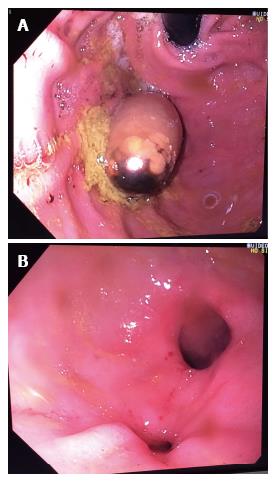 Figure 5 Upper gastrointestinal endoscopy confirmed the presence of gallstone in the stomach (A) and fistula orifice (B).
---
Citation: AL-Habbal Y, Ng M, Bird D, McQuillan T, AL-Khaffaf H. Uncommon presentation of a common disease - Bouveret's syndrome: A case report and systematic literature review. World J Gastrointest Surg 2017; 9(1): 25-36
---