World J Gastrointest Surg.
Feb 27, 2016;
8(2): 173-178
Published online Feb 27, 2016. doi: 10.4240/wjgs.v8.i2.173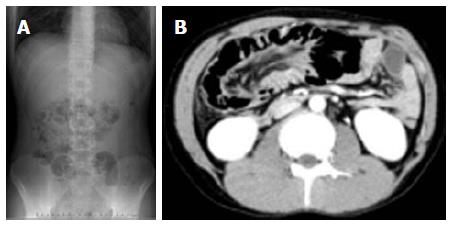 Figure 1 Abdominal radiograph.
It showing multiple distended loops of small bowel with fluids and multiple air pockets (A) and computed tomography showing multiple gas-filled cysts, a streaky collection of air in the bowel wall, and an intussusception of the colon (B).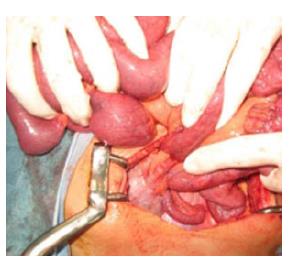 Figure 2 Intraoperative findings showed intussusception of the ascending colon with palpable soft polypoid masses.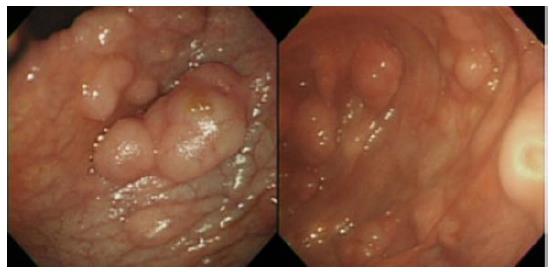 Figure 3 Intraoperative colonoscopy showed numerous soft polypoid masses with normal overlying mucosa located between the ascending colon and middle part of transverse colon.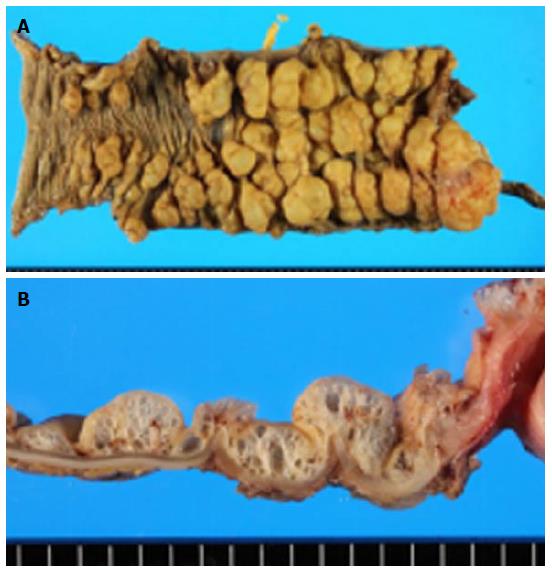 Figure 4 The resected specimen revealed polypoid lesions with normal mucosa and cystic structures (A), submucosal cysts had a spongy consistency (B).

Figure 5 Histopathological examination revealed cystic air-filled spaces within the submucosa, which were partially lined by clusters of foreign-body macrophages (arrow heads) (hematoxylin-eosin stain; A: × 40, B: × 400).
---
Citation: Itazaki Y, Tsujimoto H, Ito N, Horiguchi H, Nomura S, Kanematsu K, Hiraki S, Aosasa S, Yamamoto J, Hase K. Pneumatosis intestinalis with obstructing intussusception: A case report and literature review. World J Gastrointest Surg 2016; 8(2): 173-178
---