World J Gastrointest Surg.
Dec 27, 2016;
8(12): 770-778
Published online Dec 27, 2016. doi: 10.4240/wjgs.v8.i12.770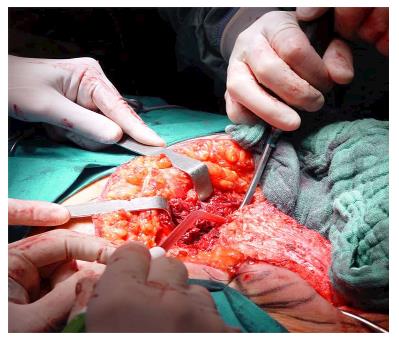 Figure 3 After the level of sacral transaction is identified the sacrum is osteotomized using normally a proper hammer and scalpel.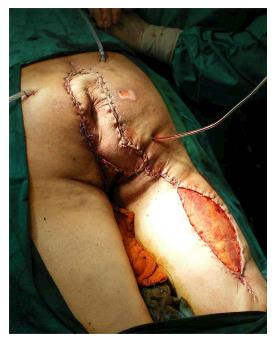 Figure 5 Example of a complex plastic reconstruction of the sacral area by a pedicled musculocutaneous flap and a thigh thin graft.
---
Citation: Belli F, Gronchi A, Corbellini C, Milione M, Leo E. Abdominosacral resection for locally recurring rectal cancer. World J Gastrointest Surg 2016; 8(12): 770-778
---