World J Gastrointest Surg.
Oct 27, 2016;
8(10): 670-678
Published online Oct 27, 2016. doi: 10.4240/wjgs.v8.i10.670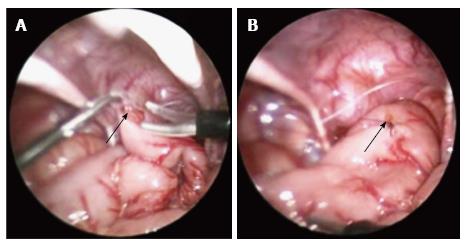 Figure 1 Photographs demonstrating a laparoscopic colonic biopsy taken in the sigmoid colon.
A: Maryland grasper holding the sigmoid colon, while scissors are used to take the biopsy specimen; B: The biopsy site is then sutured closed. Arrow indicates the biopsy site.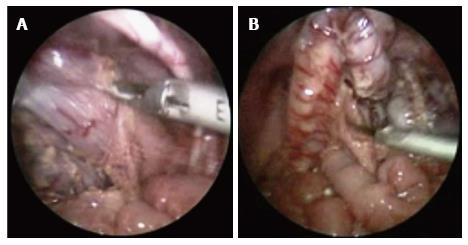 Figure 2 Photographs demonstrating the laparoscopic mobilisation of the colon and rectum using a harmonic scalpel.
A: Mobilisation of the rectum at the peritoneal reflection; B: Division of the sigmoid colon mesentery.
---
Citation: Bandi AS, Bradshaw CJ, Giuliani S. Advances in minimally invasive neonatal colorectal surgery. World J Gastrointest Surg 2016; 8(10): 670-678
---