World J Gastrointest Surg.
Feb 27, 2015;
7(2): 21-24
Published online Feb 27, 2015. doi: 10.4240/wjgs.v7.i2.21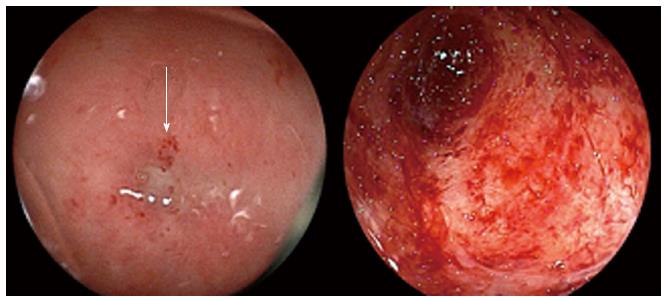 Figure 1 Colonoscopy through the ileostomy showed a tight stricture of the sigmoid colon at the anastomotic site (arrow).
The mucosa of the sigmoid colon was severely atrophic (right panel).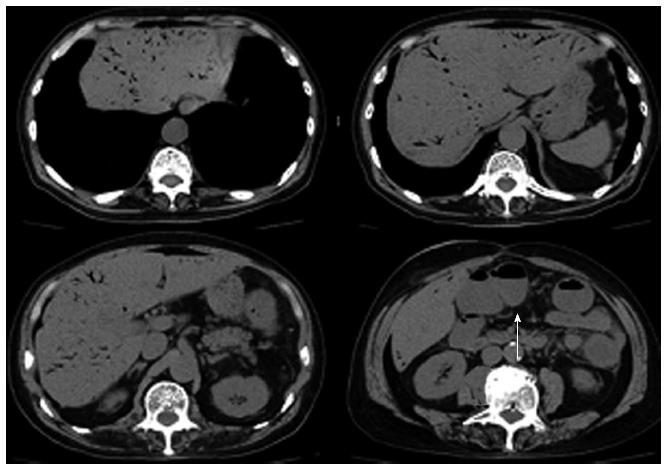 Figure 2 Computed tomography scan of the abdomen showed a marked amount of air throughout the portal venous system.
The transverse colon was dilated (arrow).
---
Citation: Sadatomo A, Koinuma K, Kanamaru R, Miyakura Y, Horie H, Lefor AT, Yasuda Y. Hepatic portal venous gas after endoscopy in a patient with anastomotic obstruction. World J Gastrointest Surg 2015; 7(2): 21-24
---