World J Gastrointest Surg.
Feb 27, 2015;
7(2): 15-20
Published online Feb 27, 2015. doi: 10.4240/wjgs.v7.i2.15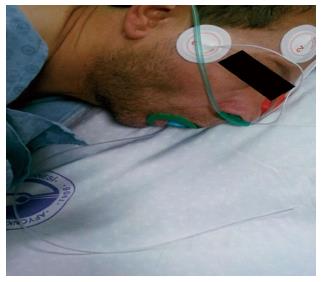 Figure 4 Following a failed removal of a stone, the transfer of the patient to the operating room while the cut edge of basket handle emerging from the mouth immediately after the procedure.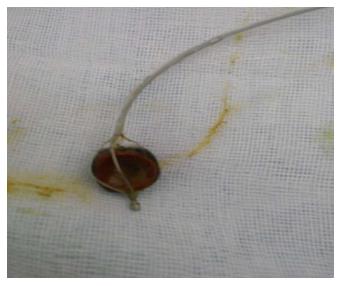 Figure 5 Removal of the entrapped basket and stone complex through a ongitudinal choledochotomy incision.
---
Citation: Yilmaz S, Ersen O, Ozkececi T, Turel KS, Kokulu S, Kacar E, Akici M, Cilekar M, Kavak O, Arikan Y. Results of the open surgery after endoscopic basket impaction during ERCP procedure. World J Gastrointest Surg 2015; 7(2): 15-20
---