Copyright
©2013 Baishideng Publishing Group Co.
World J Gastrointest Surg.
May 27, 2013;
5(5): 156-160
Published online May 27, 2013. doi: 10.4240/wjgs.v5.i5.156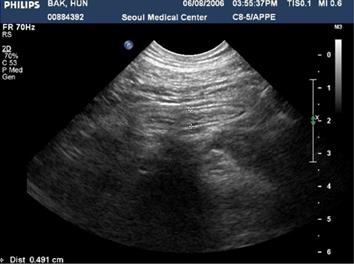 Figure 1 Abdominal ultrasonographic finding.
Non-specific colitis in the ascending colon and the cecum and secondary mild inflammation of the appendix.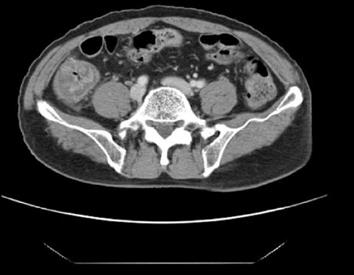 Figure 2 Abdomen computed tomography scan shows circular wall thickening in the cecum and the ascending colon and pericolic infiltration and adjacent lymph nodes.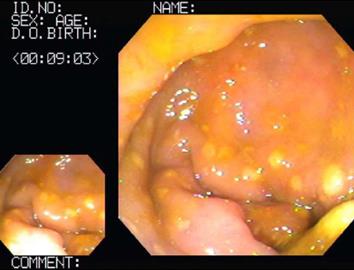 Figure 3 Colonoscopic finding shows multiple elevated yellowish or white pseudomembranes with hyperemic, edematous mucosa in the ascending colon and cecum.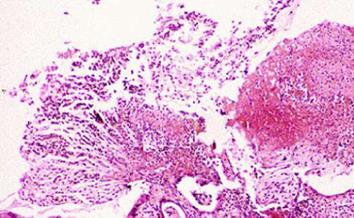 Figure 4 Histological finding shows the typical volcano-like exudate, inflammatory cells, mucofibrinous material and inflammatory colonic mucosa with erosion (HE stain, × 40).
---
Citation: Chyung JW, Shin DG. Localized pseudomembranous colitis in the cecum and ascending colon mimicking acute appendicitis. World J Gastrointest Surg 2013; 5(5): 156-160
---