Copyright
©2013 Baishideng Publishing Group Co.
World J Gastrointest Surg.
Mar 27, 2013;
5(3): 68-72
Published online Mar 27, 2013. doi: 10.4240/wjgs.v5.i3.68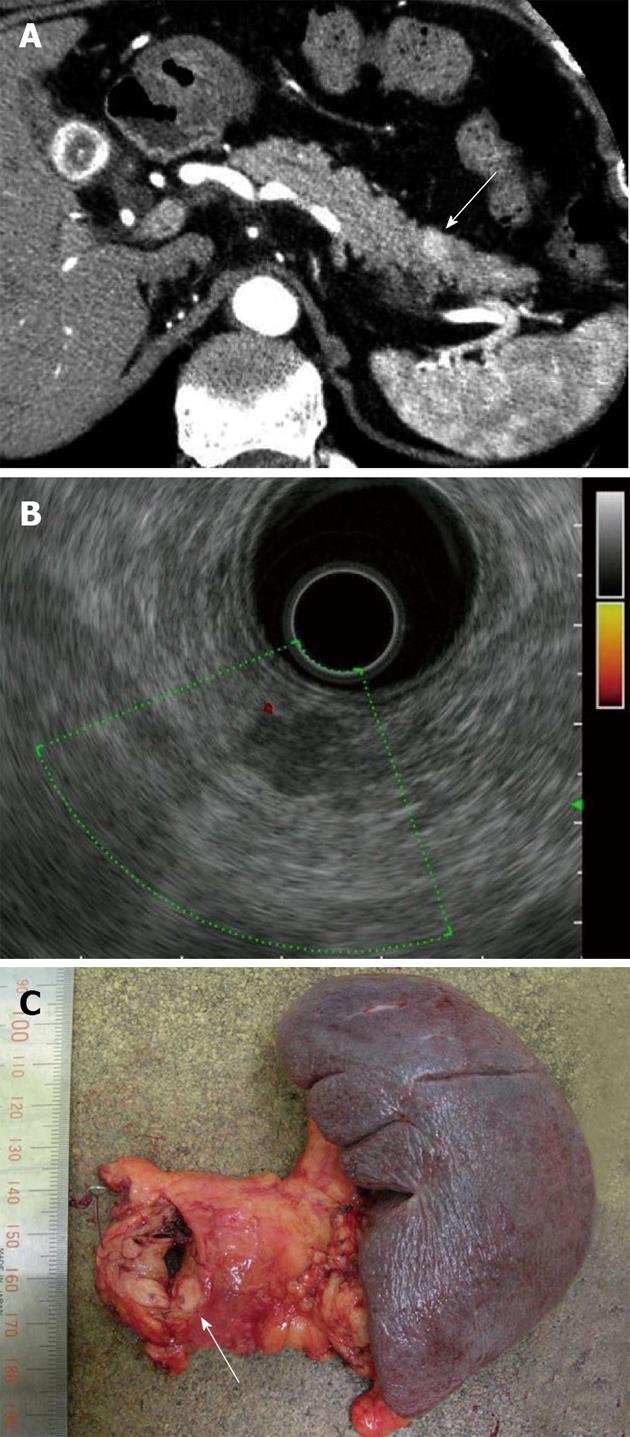 Figure 1 Removal of tumor.
A: Enhanced abdominal computed tomography showed a tumor of 1 centimeter in diameter in the tail of the pancreas which was highly contrasted in the arterial phase (arrow); B: Endoscopic ultrasonography identified a uniformly hypoechoic tumor which measured 11 mm × 6 mm with a smooth surface in the tail of the pancreas; C: The resected specimen obtained from distal pancreatectomy and splenectomy included a solid whitish nodule (arrow).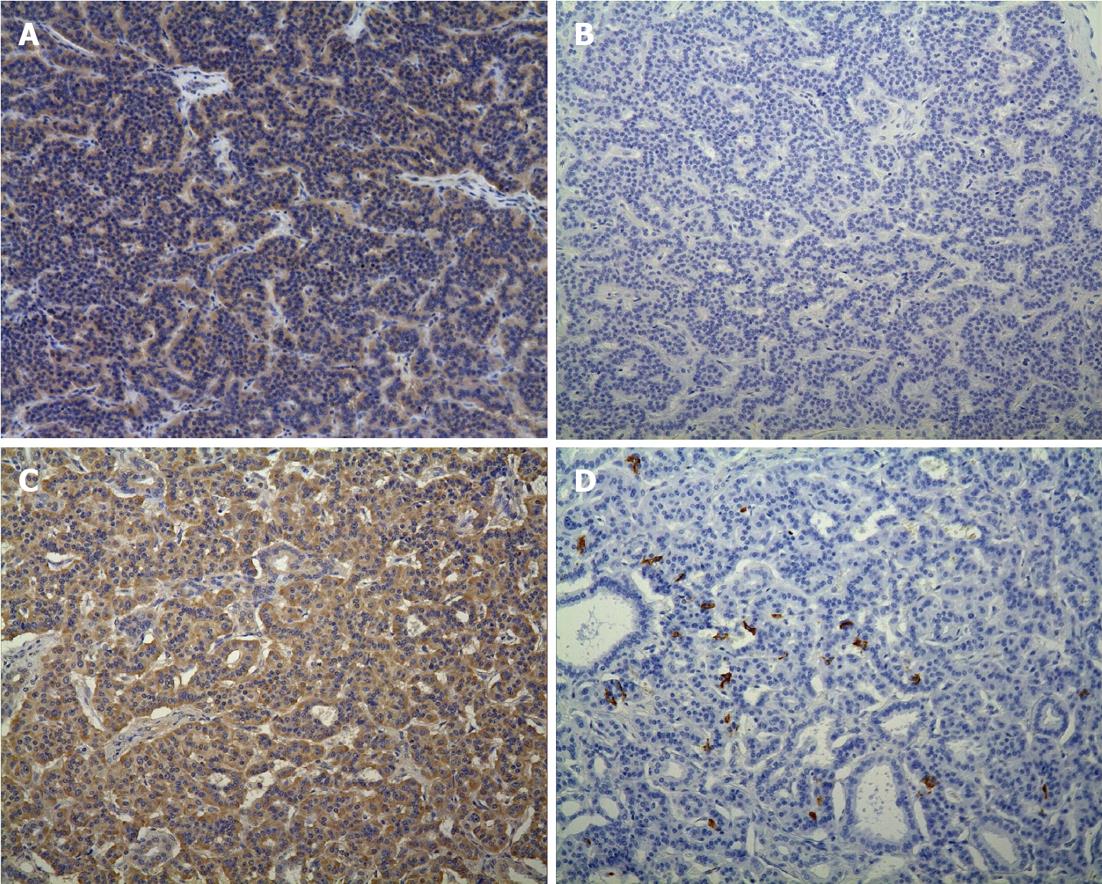 Figure 2 Immunostaining histological findings for the main lesion and the microadenoma (× 100).
A: The main lesion revealed positive for glucagon; B: The main lesion revealed negative for insulin; C: The microadenoma revealed most positive for glucagon; D: The microadenoma revealed weakly positive for insulin.
---
Citation: Yamashita S, Tanaka N, Takahashi M, Nagai M, Furuya T, Suzuki Y, Nomura Y. Pancreatic insulinoma combined with glucagon positive cell: A case report. World J Gastrointest Surg 2013; 5(3): 68-72
---