Copyright
©2011 Baishideng Publishing Group Co.
World J Gastrointest Surg.
Aug 27, 2011;
3(8): 128-130
Published online Aug 27, 2011. doi: 10.4240/wjgs.v3.i8.128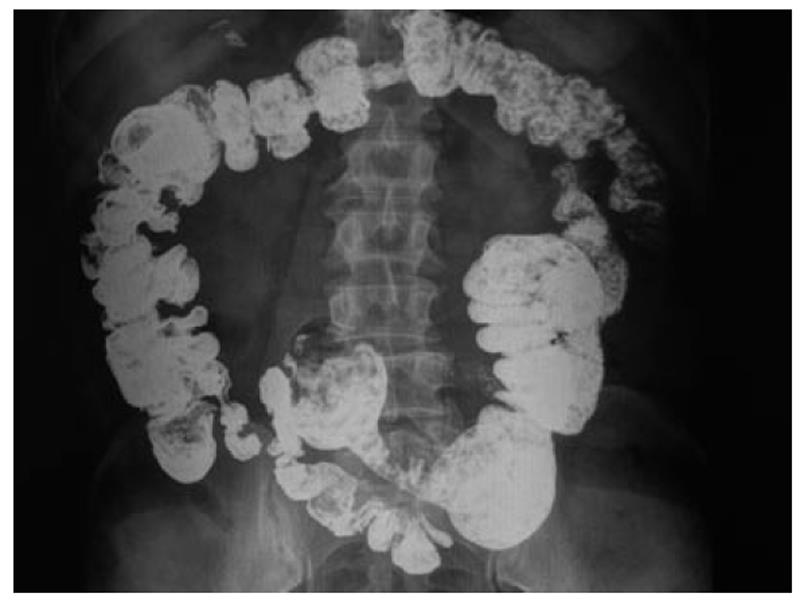 Figure 1 Small bowel follow through shows an ileal stricture associated with dilation above stenosis and suspected entero-enteric fistula at about 30 cm from the íleo-cecal valve.
No conclusive diagnosis was made on the basis of this examination.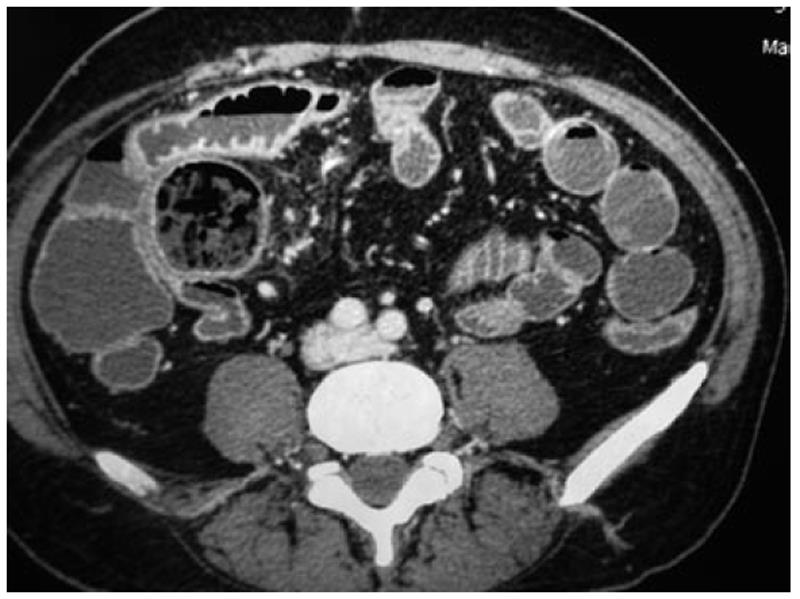 Figure 2 Entero-computed tomography showing a marked ileal dilatation, with no evidence of mucosal lesions or fistulae.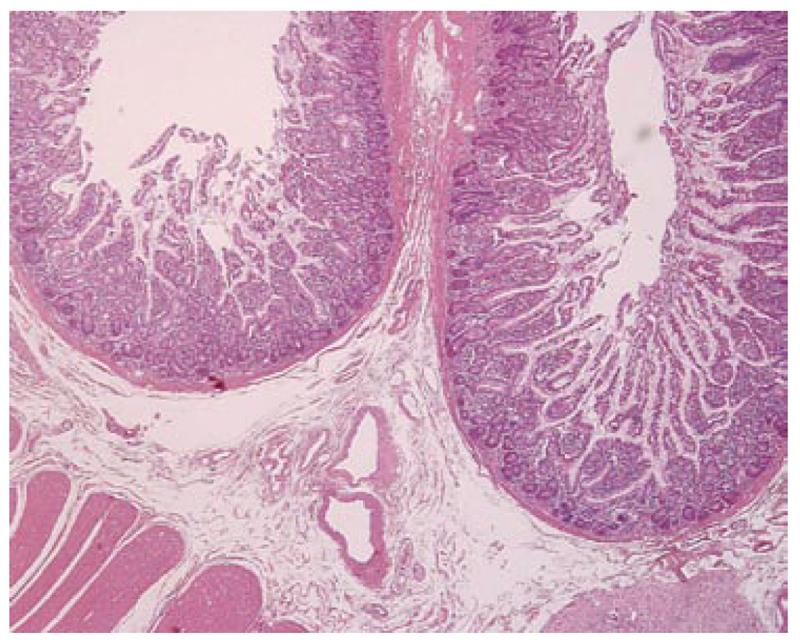 Figure 3 Histological section of the intestinal duplication at low magnification, showing the wall structure including the mucosa, the submucosa and the inner circular layer of the muscolaris própria (hematoxilin-eosin, original magnification 20 ×).
---
Citation: Fiorani C, Scaramuzzo R, Lazzaro A, Biancone L, Palmieri G, Gaspari AL, Sica G. Intestinal duplication in adulthood: A rare entity, difficult to diagnose. World J Gastrointest Surg 2011; 3(8): 128-130
---