Copyright
©2011 Baishideng Publishing Group Co.
World J Gastrointest Surg.
Jun 27, 2011;
3(6): 86-88
Published online Jun 27, 2011. doi: 10.4240/wjgs.v3.i6.86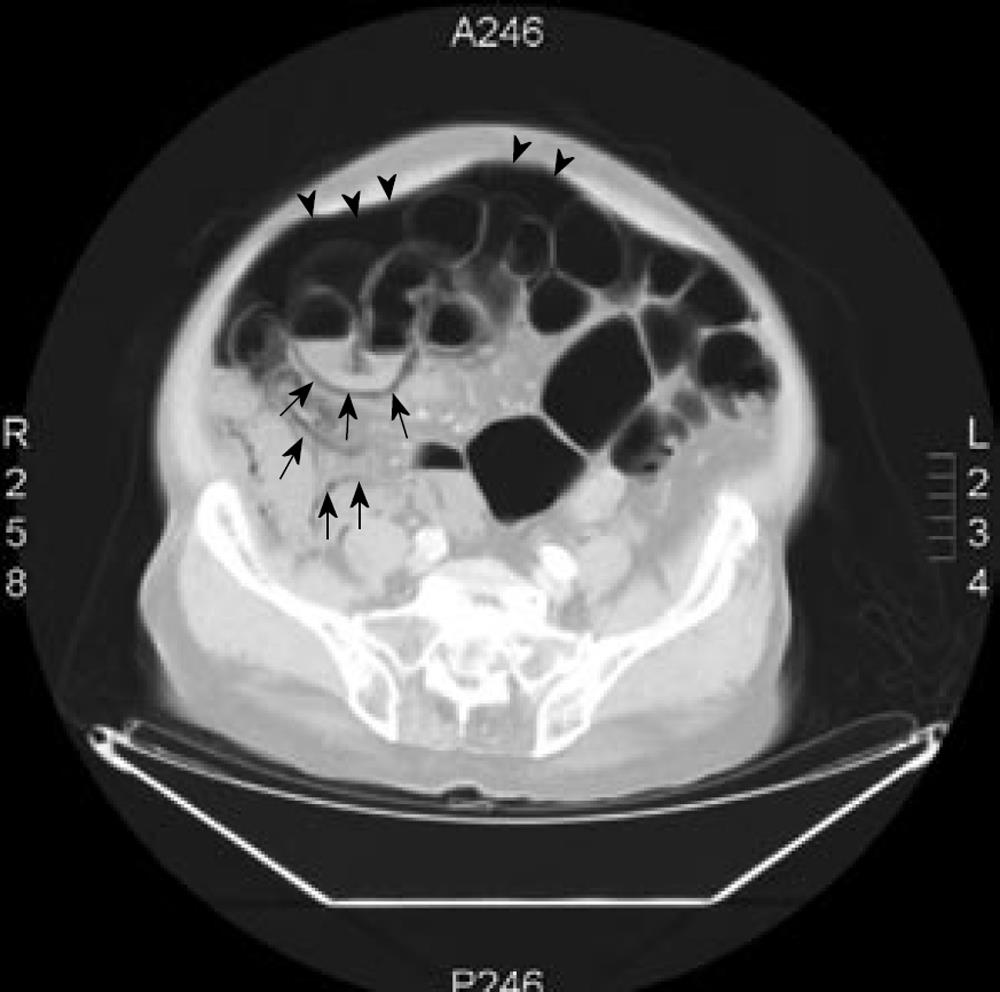 Figure 1 Use of lung window setting in abdominal computed tomography scan revealed massive intraperitoneal free air (arrowheads) and diffuse air collected within the bowel wall (arrows).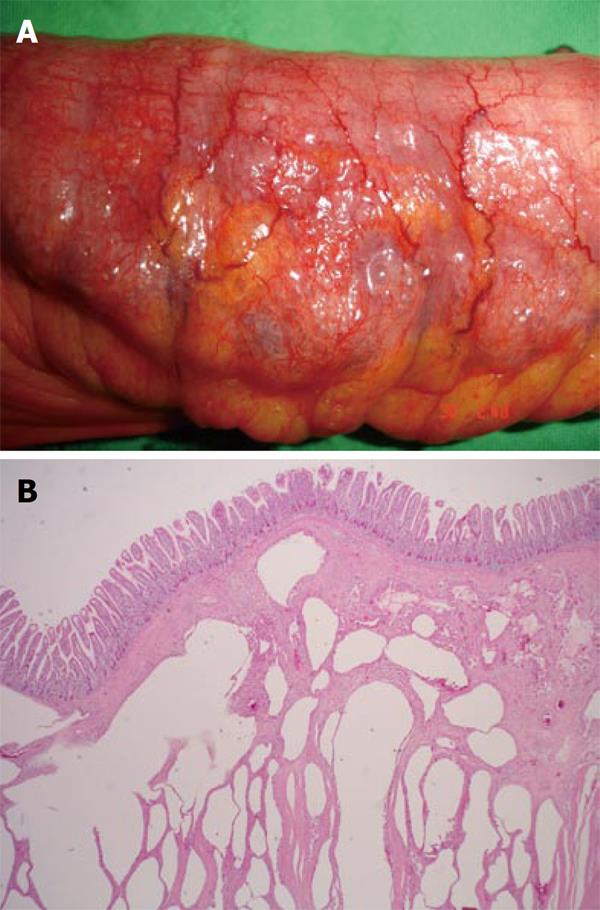 Figure 2 Intestinal wall was grossly thickened, congested, with bubbles on the surface (A) and microscopically the section of small intestine showed diffuse variable sized gas-filled cysts in the submucosa and serosa (B).
---
Citation: Hsueh KC, Tsou SS, Tan KT. Pneumatosis intestinalis and pneumoperitoneum on computed tomography: Beware of non-therapeutic laparotomy. World J Gastrointest Surg 2011; 3(6): 86-88
---