World J Gastrointest Surg.
May 27, 2023;
15(5): 788-798
Published online May 27, 2023. doi: 10.4240/wjgs.v15.i5.788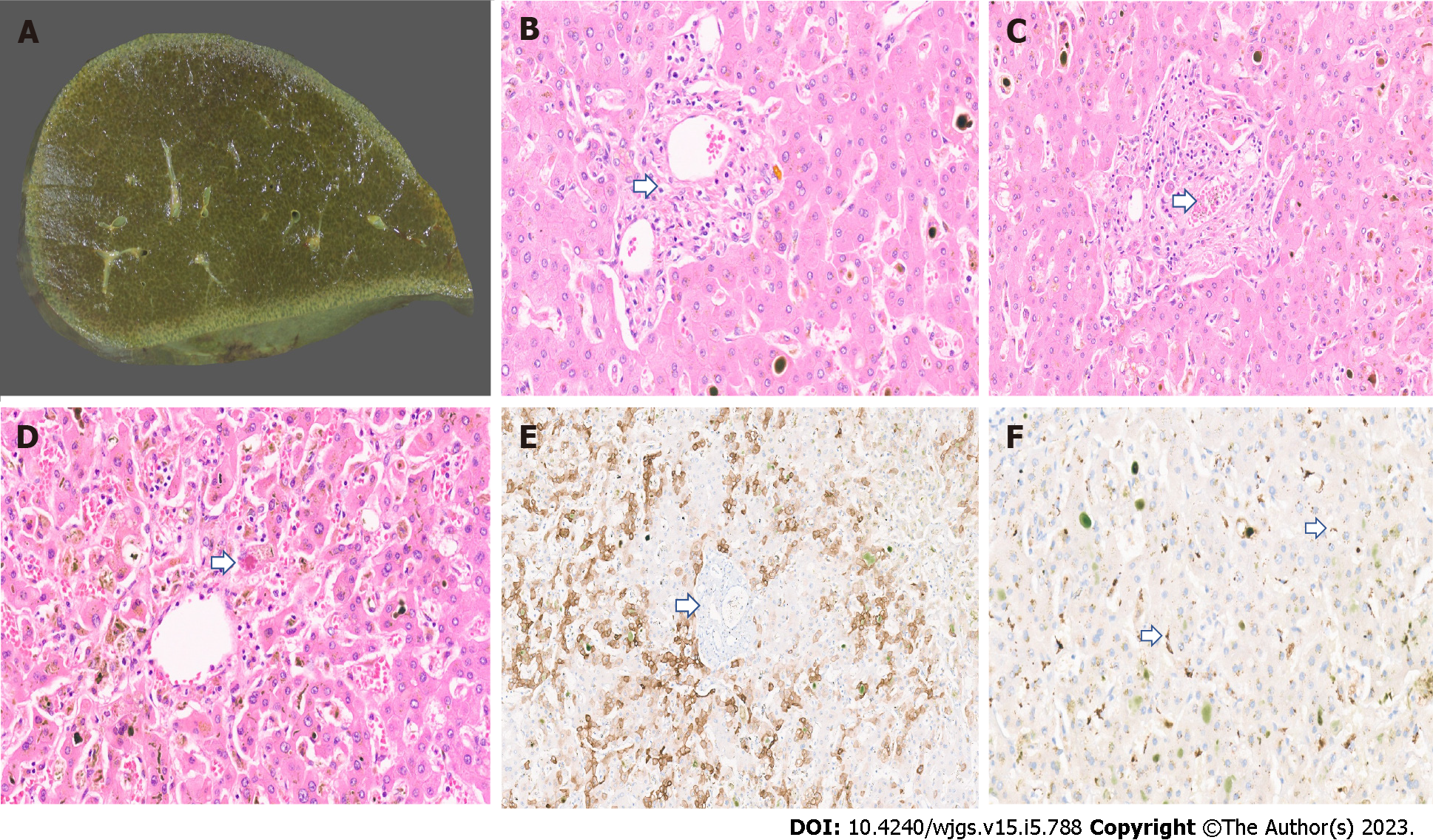 Figure 1 Histopathology imaging.
A: Explant liver cut surface with greenish discolouration; B: Explant liver displaying duct loss (arrow) and bilirubinostasis [× 20, hematoxylin and eosin (H&E)]; C: Fibrin thrombi in portal vein (arrow, × 18, H&E); D: Mallory Denk body in a hepatocyte (arrow) and mild lobular inflammation (× 18, H&E); E: CK7 immunostaining with duct loss (arrow) and biliary metaplasia of hepatocytes (× 15); F: Severe acute respiratory syndrome coronavirus 2 immunostaining with granular brown positivity in hepatocytes and macrophages (arrow, × 15).
---
Citation: Veerankutty FH, Sengupta K, Vij M, Rammohan A, Jothimani D, Murali A, Rela M. Post-COVID-19 cholangiopathy: Current understanding and management options. World J Gastrointest Surg 2023; 15(5): 788-798
---